« IRS Visits Sacramento Carwash In Pursuit Of 4 Cents | Main | Sen. Hatch ~ "It Doesn't Take Any Brains to Realize These People Are Nuts! " »
March 17, 2010
Pressure Your Representative to Stop Certain Disaster by Colonel Bob Pappas, USMC, Retired


Pressure Your Representative to Stop Certain Disaster
by Colonel Bob Pappas, USMC, Retired

We are at a critical time in American History, never before has there been such an overt concerted effort on the part of socialist/Marxist to impose their form of social and economic system on America.

Those who have been born into, been nurtured, supported and advanced courtesy of the "government" believe that it is the normal way things are. They grew up in a compartmentalized universe supported by taxpayers and since that is all they know, they believe that is the way it is and should be for everyone. Such Americans and illegal immigrants don't have a clue as to who their benefactors really are; please allow an introduction: TAXPAYERS!

The Federal Government has enacted a number of social programs over the years that benefit those, who apart from a particular socio-economic program would be forced to rely on their own efforts and resourcefulness.
That fact has unfortunate consequences, government screws things up because in each instance where an economic program favors one over another, the opposite "number" is deprived. Establishing quotas is evil if not unconstitutional, so in "PC" talk, quotas are called, "goals." Despite the trillions of dollars spent on such programs with quotas, progress has been pathetically slow and painfully ineffective.

Since Obama became President, despite all the whining about the "hand he was dealt," he has spent or planned to spend more money than all other Administrations in history combined. As much as one may disdain GW Bush's freewheeling spending, the canard that "it's Bush's fault" doesn't "fly." Obama should grow up and wise up.

Now he and many Democrats in Congress are working to impose a health care system on Americans that will increase spending that would extend indefinitely into the future and apart from reducing every American to slavery to foot the bill, they have only vague ideas and a lot of "snake oil sales pitches" as to where the money would come from. Most Americans support health care reform, but without destroying the best medical care system and economy in the world. Yes. It can be done but not the present proposal.

Democrats need to give it a break, start over; and next time make it a bi-partisan effort, not the political freeze-out of the past twelve months. Next time do it in an open, honest, and transparent bi-partisan debate as to how to proceed; pound out a proposal that would be fair and balanced.

It's an idea whose time has come! Washington! Do it!

Semper Fidelis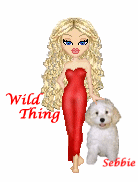 Wild Thing's comment.......
" reducing every American to slavery to foot the bill"
So true, if this bill passes it will make us all slaves to the government.
American Dream it sure was nice to know you, if Obamacare passes.

....Thank you Mark for sending this to me.


Mark
3rd Mar.Div. 1st Battalion 9th Marine Regiment
1/9 Marines aka The Walking Dead
VN 66-67


Posted by Wild Thing at March 17, 2010 06:47 AM
---
Comments
Thats Colonel Bob always on point and on target.
Posted by: Mark at March 17, 2010 03:38 PM
---
Mark, I am so glad he writes. I hope a lot of blogs start to post his writings.
Posted by: Wild Thing at March 17, 2010 06:41 PM
---