« Obamacare's Financial Cost to States Will Be 'Horrific' | Main | More From Dictator Obama : Obamacare Exempts top Hill staff »
March 24, 2010
Obama An Abomination Not Allowing Photos Taken With BiBi Netanyahu
Israeli Prime Minister Benjamin Netanyahu exits the West Wing of the White House in Washington, DC, March 23, 2010, following a meeting with US President Barack Obama. Netanyahu met for 90 minutes with President Obama after warning US demands on freezing Jewish settlements could delay Middle East peace talks for a year.

Obama will not take any photos with him or let any press get any photos of them together. This is how he treats our ally. ~ Wild Thing
BiBi Hits The Hill
Among those Netanyahu met with this morning, Jewish members, the House Foreign Affairs Committee, and the House leadership, including House Speaker Nancy Pelosi, Majority Whip Steny Hoyer (D-Md.), and Minority Whip Eric Cantor (R-Va.).
"The nature of what Bibi said is that it is most important that the U.S. speak with one clear voice ...when it comes to standing up for our ally, Israel," Cantor told POLITICO after he came out of the meeting with Netanyahu Tuesday.
Cantor, the only Jewish Republican member of Congress, portrayed the Hill as basically united across the aisle in leaning to Netanyahu's position on settlements over the Obama White House's one. "None of us believe we ought to go back to the '67 lines," Cantor said. "That brings into question why in the world would some construction in Jerusalem that no one thinks would be part of a Palestinian state would be an issue."
Not all Democrats seemed to think Cantor spoke for them, however.
In the meeting with Jewish members, Netanyahu complained that Palestinian Authority President Mahmoud Abbas is "not a partner, [he] won't come to the table," another Democratic Hill staffer summarized. Abbas "puts conditions on everything, he won't come to the table, … he won't do direct talks."
Netanyahu has a meeting and photo op with the Senate Majority Leader Harry Reid (D-Nev.) and Minority Leader Mitch McConnell (R-Ky.) at 3:15PM. He then is due to meet with Obama tonight at the White House, no photos, no press.


.
"As the President meets with Prime Minister Netanyahu today, I urge the President to stop all this talk about settlements in Jerusalem and start focusing on isolating a threatening, and menacing and rising nuclear Iran"

.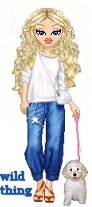 Wild Thing's comment.......
It must be insulting to Bibi to have to give 5 minutes to this clown. One good thing, if I were Bibi, I wouldn't want any photos eithe with this POS Obama.
Back in November Obama also refused public photo ops with Netanyahu.
Obama refuses public photo ops with Netanyahu
November 11, 2009
The White House has not released any official photos of Prime Minister Benjamin Netanyahu's meeting this week with President Obama – just one of several signs indicating a rift between the two leaders.
Netanyahu arrived in the U.S. last weekend to address a convention of Jewish leaders. The prime minister's office had for weeks attempted to schedule a meeting with Obama, but no meeting was officially confirmed until Netanyahu was already on a plane on his way to Washington, sources in Netanyahu's office said.
The only photos available to the media so far have been pictures of Netanyahu entering and exiting the White House. Any official photos taken of Obama and Netanyahu have not been released.
Posted by Wild Thing at March 24, 2010 04:49 AM
---
Comments
Of course, you know, everyone on the left/liberal side thinks "them Joos" and Sara Palin were behind Michael Jackson's death (it's all a plot Israel masterminded against healthcare reform)... which is pretty much how Democrats think (if you can call it that).
Posted by: Anonymous at March 24, 2010 08:14 AM
---
obama is a muslim. Remember that he required all statues and religious icons be covered when he went to Georgetown University. I think the same requirement was made for his visit to Notre Dame. In the Israeli situation obama favors the Palestinian side. He does not want photos of himself and any Jewish leader to be seen by the muslim world.
Posted by: TomR at March 24, 2010 09:54 AM
---
No photos,.that is a blatant insult from this arrogant AH. Another year of this crap and we won't have an ally left in the free world.
Posted by: Mark at March 24, 2010 10:47 AM
---
I read in DEBKA today that the new J-DAMS that could penetrate mountains in Iran and were being transported to Israel had been stopped and were being returned to the US on the orders of the nubian messiah wannabe. I guess our lil' 1/2 breed faggot will not allow Israel to attack Iran for fear he'd lose a new allie. My wish is that he suffer a long and painful ending full of as much misery that he has brought upon our once great nation and that he rot in hell.
Posted by: Eddie (Enemy of the State) at March 24, 2010 04:02 PM
---
One of my USAF missions was airlifting a Patriot Missile Battery from Ramstein AB to Tel Aviv in Operation Desert Storm when Saddam Insane was scudding the Israelis. God bless the children of God and Bibi.
Posted by: darthcrUSAderworldtour07 at March 24, 2010 05:31 PM
---
Thank you everyone so much!
Obama is evil and I would say that right to his ugly face.
Posted by: Wild Thing at March 25, 2010 01:32 AM
---