« Obama's CZAR John Holdren During Cold War: Smack in the USSR | Main | Pentagon Metro Shooter John Patrick Bedell Was a Registered Democrat »
March 06, 2010
Neil Cavuto Blasts Obama's Transparency Claims ~ Good One Neil!!
Neil Cavuto blasting President Obama for repeatedly saying one thing, but doing another.
Cavuto said voters have "had it with phonies."
"You know what I think really turns off voters? Not lying politicians, but lying politicians who insist they're not lying politicians."
.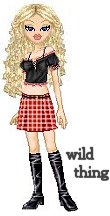 Wild Thing's comment.......
I lke Neil Cavuto he is always good. I am so glad he said this.
I am sick of OBama doing this too and if Obama is questions and even when he is not, he talks down to everyone in every speech he makes.
Posted by Wild Thing at March 6, 2010 04:47 AM
---
Comments
Idi Amin was somewhat imperious too!!!
Posted by: Jack at March 6, 2010 12:32 PM
---
Jack, thanks, yes he was.
Posted by: Wild Thing at March 6, 2010 08:33 PM
---
Neil is smarter than those two smarter than every one dirtbags. Obammy Mammy and the Hildabeast-Cankles on the worst of occasions.
Posted by: Glenn Mark Cassel AMH1(AW) USN Ret. at March 7, 2010 03:52 AM
---