« Mark Levin Calls For Expulsion of Rep. Louise Slaughter From Congress | Main | Happy Birthday Cuchieddie HOOAH!!!!!!!!!! »
March 13, 2010
Nancy Pelosi Nauseating In Her Gushing Over Obama And Delay Of His Trip
House speaker Nancy Pelosi told reporters Friday that "we'll take whatever time is required for us to pass" health care legislation.
"We stand ready to stay as long as it takes to pass a bill," she said.
Pelosi sent somewhat mixed messages, however, stating that "I'm delighted that the president will be here for the passage of the bill, it's going to be historic."
The White House announced Friday morning that President Obama will delay his trip to Asia, which had been scheduled for March 18th, to March 21st. The White House had been pressing for health care legislation by the 18th, and the delay was an acknowledgment that deadline would not be met.

Obama says HE WILL WEAR US DOWN ON HEALTHCARE
~ snipets ~ from the article

At Wednesday's speech at St. Charles High, Obama was joined by several local Democratic officials. One noticeable absence was Democratic Senate hopeful and Missouri Secretary of State Robin Carnahan, who has attempted to distance herself from Obama. Carnahan, the state's chief security regulator, was in Washington on Wednesday talking to lawmakers about financial reform. ...
Obama pledged to keep fighting.
"I don't get worn down. I wear them down," the president said. "Don't give up on me now we're just getting started!"
...Outside, several hundred protesters representing a wide spectrum of viewpoints stood on nearby street corners, chanting slogans and yelling at one another through bullhorns.
A large group of local Tea Party activists gathered on one corner, while a smaller group of Obama supporters set up shop on another corner. Across the street was a mixed bag of protesters and activists who seemed less vocal.
...Hours before Obama's speech, as many as 2,000 people gathered for a Republican rally at the St. Charles Convention Center.
"I have a question that I respectfully ask of my president," Missouri Lt. Gov. Peter Kinder said. "What part of 'no' don't you understand?" .

.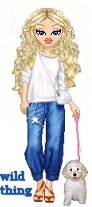 Wild Thing's comment........
AUGH!
Obama, Pelosi and Reid are the Boogeymen..
Posted by Wild Thing at March 13, 2010 05:48 AM
---
Comments
Pelosi is a disgusting individual.
Posted by: BobF at March 13, 2010 09:59 AM
---
BobF., she really is. When they are so left like she is there is something huge missing within them.
Posted by: Wild Thing at March 14, 2010 01:18 AM
---