« Florida's Attorney General Bill McCollum To File Lawsuit Against Obamacare Bill | Main | Heritage Foundation Urges Repeal of "Intolerable" Health Bill »
March 23, 2010
Listen Up Israel Hater Barack Obama! Real Men Like Rep. Eric Cantor Speak and Netanyahu Real Statesmen
Netanyahu Reaffirms 'Right To Build' In Jerusalem [Huge Rebuke To Obama, Clinton Threats!]
Netanyahu Reaffirms 'Right To Build' In Jerusalem
Benjamin Netanyahu "Jerusalem is not a settlement; it's our capital"
Prime Minister Benjamin Netanyahu has asserted Israel's "right to build" in Jerusalem, amid a row with the US over plans for new homes in the city. "Jerusalem is not a settlement, it's our capital," the Israeli prime minister said in Washington.
But he did not mention controversial plans to build 1,600 new homes in East Jerusalem in his speech. US Secretary of State Hillary Clinton earlier urged Israel to make "difficult but necessary choices" for peace. The Palestinian Authority is furious at Israel's insistence on building on occupied territory.
It sees it as a serious stumbling block to the resumption of talks, which have been stalled for more than a year. In his speech to a convention of the influential pro-Israeli group Aipac (American Israel Public Affairs Committee), Mr Netanyahu said building in Jewish neighbourhoods in Jerusalem "in no way precludes the possibility of a two-state solution". He said Israel wanted Palestinians to be "our neighbours, living freely". He also called on Palestinian leader Mahmoud Abbas to "come and negotiate peace".
Mr Netanyahu added that said while the US could help resolve the problems with the Palestinians, peace could not be imposed from the outside.
.

Rep. Eric Cantor (R-VA) addressed AIPAC today. He gave a tremendous speech in support of Israel:
"Now is not the time to be picking fights with Israel with what seems to be an attempt to curry favor with the Arab World. Now is the time that the US must stand with Israel in the global struggle against the threats posed by radical Islam… We must do all we can to ensure the survival of the State of Israel."

.
Hillary lectured the pro-Israel lobby today on the Hamas terror group:
full text of her stupid speech
When a Hamas-controlled municipality glorifies violence and renames a square after a terrorist who murdered innocent Israelis, it insults the families on both sides who have lost loves ones in this conflict. And when instigators deliberately mischaracterize the rededication of a synagogue in the Jewish quarter of Jerusalem's old city and call upon their brethren to "defend" nearby Muslim holy sites from so-called "attacks," it is purely and simply an act of incitement. These provocations are wrong and must be condemned for needlessly inflaming tensions and imperiling prospects for a comprehensive peace.
Krauthammer on Clinton's Tough Iran Words: "Rarely Heard Emptier Words Issued With Such Phony Emphasis"
March 22, 2010 ( the VIDEO above)
"Those words we heard from the Secretary of State, I have rarely heard emptier words issued with such phony emphasis. I mean, 'we have a commitment,' 'we will not compromise on our commitment' – They have done nothing in a year and two months."

.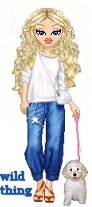 Wild Thing's comment........
Gotta love Netanyahu. Now that is a statesman.
God bless . Eric Cantor and BiBi. Obama wouldn't know what it is to be a real man if his life depneded on it.
Netanyahu is absolutely right. We have no right to tell him how to run Israel. If he wants to build, let him build. Screw the so-called "Palestinians", and SCREW Obama!
Benjamin Netanyahu "Jerusalem is not a settlement; it's our capital"
We REAL Americans are with you, Bibi.
BiBi loves freedom and he spent more of his childhood in the United States than the *sspipe who currently holds the office. Bibi for POTUS....NOW!!!!
Posted by Wild Thing at March 23, 2010 04:44 AM
---
Comments
Ugh! Hillary Clinton gives some of the poorest speeches. She is certainly not an orator. My guess is she conducts foreign relations with the same ineptness.

Bibi is one of the world's greatest backers of democracy and freedom. He knows that obama wants to throw Israel to the muslim wolves. Again, Israel may have to fight for it's existence.

Posted by: TomR at March 23, 2010 11:12 AM
---
Tom, LOL
Well said too about Israel and Bibi Tom.
Posted by: Wild Thing at March 23, 2010 05:58 PM
---