« Eric Holder: Terrorists and Osama Bin Laden Have Same Rights As Charles Manson | Main | Pressure Your Representative to Stop Certain Disaster by Colonel Bob Pappas, USMC, Retired »
March 17, 2010
IRS Visits Sacramento Carwash In Pursuit Of 4 Cents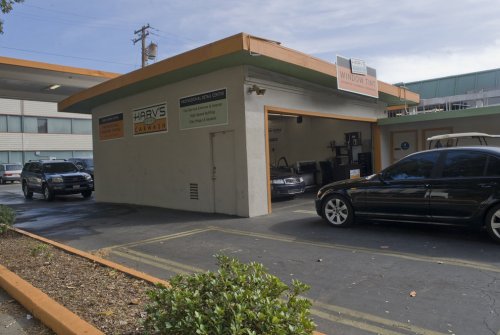 A midtown fixture for years, Harv's Car Wash was a target for the Internal Revenue service for a delinquent tax bill of 4 cents

IRS visits Sacramento carwash in pursuit of 4 cents

It was every businessperson's nightmare.
Arriving at Harv's Metro Car Wash in midtown Wednesday afternoon were two dark-suited IRS agents demanding payment of delinquent taxes. "They were deadly serious, very aggressive, very condescending," says Harv's owner, Aaron Zeff.
The really odd part of this: The letter that was hand-delivered to Zeff's on-site manager showed the amount of money owed to the feds was ... 4 cents.
Inexplicably, penalties and taxes accruing on the debt – stemming from the 2006 tax year – were listed as $202.31, leaving Harv's with an obligation of $202.35.
Zeff, who also owns local parking lots and is the president of the Midtown Business Association, finds the situation a bit comical.
"It's hilarious," he says, "that two people hopped in a car and came down here for just 4 cents. I think (the IRS) may have a problem with priorities."
Now he's trying to figure out how penalties and interest could climb so high on such a small debt. He says he's never been told he owes any taxes or that he's ever incurred any late-payment penalties in the four years he's owned Harv's.
In fact, he provided us with an Oct. 22, 2009, letter from the IRS that states Harv's "has filed all required returns and addressed any balances due."
IRS spokesman Jesse Weller isn't commenting "due to privacy and disclosure laws."
Zeff says he's as offended as much as anything else by what he considers rude behavior by the IRS guys. While at Harv's, he sniffs, "they didn't even get a car wash."

.
One of a Kind Government Employees ( RAC also sent me this along with the link and story above. It goes so perfectly with the article you just read. )

A father walks into a restaurant with his young son..
He gives the young boy 3 nickels to play with to keep him occupied.

Suddenly, the boy starts choking, going blue in the face..
The father realizes the boy has swallowed the nickels and starts slapping him on the back..

The boy coughs up 2 of the nickels, but keeps choking. Looking at his son, the father is panicking, shouting for help.

A well dressed, attractive, and serious looking woman, in a blue business suit is sitting at a coffee bar reading a newspaper and sipping a cup of coffee. At the sound of the commotion, she looks up, puts her coffee cup down, neatly folds the newspaper and places it on the counter, gets up from her seat and makes her way, unhurried, across the restaurant.

Reaching the boy, the woman carefully drops his pants; takes hold of the boy's' testicles and starts to squeeze and twist, gently at first and then ever so firmly.. After a few seconds the boy convulses violently and coughs up the last nickel, which the woman deftly catches in her free hand.

Releasing the boy's testicles, the woman hands the nickel to the father and walks back to her seat at the coffee bar without saying a word.

As soon as he is sure that his son has suffered no ill effects, the father rushes over to the woman and starts thanking her saying,"I've never seen anybody do anything like that before, it was fantastic. Are you a doctor? "


'No,' the woman replied. I'm with The IRS

.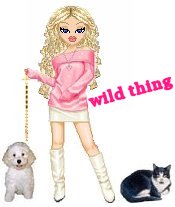 Wiild Thing's comment........

And then they didn't bother any of those people in Obama's administration that did NOT pay their taxes. GRRRRRRR
This would be comical if it wasn't so damn frightening.

......Thank you RAC for sending this to me.


RAC has a website that is awesome. 336th Assault Helicopter Company


13th Combat Aviation Battalion - 1st Aviation Brigade - Soc Trang, Republic of Vietnam


Posted by Wild Thing at March 17, 2010 06:45 AM
---
Comments
Hey, he's lucky look at what they did at WACO and Ruby Ridge, Ol' Eric is taking a page out of Janet Reno's diary.
Posted by: Jack at March 17, 2010 09:13 AM
---
Psssst! Hey IRS enforcers. Little Timmy over at Treasury didn"t pay all his taxes for several years. Go get him!
Posted by: TomR at March 17, 2010 10:32 AM
---
Jack, yessss that was horrible what happened.
Posted by: Wild Thing at March 17, 2010 06:43 PM
---
Tom, LOL yesssss good one. Go get Geithner IRS!
Posted by: Wild Thing at March 17, 2010 06:45 PM
---