« Moscow Subway Hit With 2 Explosions Update 41 Killed | Main | Obama Donor Arrested For Threatening to Kill GOP Whip Eric Cantor »
March 29, 2010
Homeland Security, FBI Raids In 3 States And 7 Arrested
Mar. 28: Michigan State Police guard a home in Clayton after the FBI raided the home of a suspected militia leader

The Obama FBI conducted weekend raids on militia groups in Michigan, Ohio and Indiana.
The FBI says agents have conducted weekend raids in Michigan, Indiana and Ohio, and at least three people have been arrested.
Federal warrants are sealed, but FBI spokeswoman Sandra Berchtold said Sunday there has been "law enforcement activity" in southwest Michigan. She wouldn't say whether they were tied to the raids in the other states.
FBI spokesman Scott Wilson in Cleveland says agents arrested two people Saturday in Ohio. A third arrest was made in Illinois on Sunday, a day after raids in Indiana.
Michael Lackomar, spokesman for the Southeast Michigan Volunteer Militia, says a member of his group was called by members of a religious militia Saturday who claimed their property was being raided. Lackomar says the SMVM member declined to help and is cooperating with the FBI.
.

Gun Charges After FBI Raids in 3 States

The FBI conducted weekend raids in three states and arrested at least three people, and a militia leader in Michigan said the target of at least one raid was a Christian militia group.

ADRIAN, Michigan -- The FBI said Sunday that agents conducted weekend raids in three states and arrested at least three people, and a militia leader in Michigan said the target of at least one raid was a Christian militia group.
The raids took place in Michigan, Indiana and Ohio, the FBI said. Federal warrants were sealed, but a federal law enforcement official speaking on condition of anonymity said some of those arrested face gun charges and officials are pursuing other suspects. Some of the suspects were expected in court Monday.
FBI spokeswoman Sandra Berchtold confirmed the FBI had been working in two southeast Michigan counties near the Ohio state line. FBI spokesman Scott Wilson in Ohio said agents arrested two people Saturday after raids in two Ohio towns.
A third arrest made in northeast Illinois on Sunday stemmed from a raid Saturday just over the border in northwest Indiana, both part of an ongoing investigation led by the FBI in Michigan, according to a statement from agents in Illinois.
It wasn't clear what prompted the raids, but Michael Lackomar, a spokesman for the Southeast Michigan Volunteer Militia, said one of his team leaders got a frantic phone call Saturday evening from members of Hutaree, a Christian militia group. They said their property in southwest Michigan was being raided by the Bureau of Alcohol, Tobacco, Firearms and Explosives, according to Lackomar.

They said they were under attack by the ATF and wanted a place to hide," Lackomar said. "My team leader said, 'no thanks."'
The team leader was cooperating with the FBI, Lackomar said. He said SMVM wasn't affiliated with Hutaree, but a handful of Hutaree members twice attended monthly training sessions with his group that focus on survival training and shooting practice.
On its Web site, Hutaree quotes several Bible passages and states: "We believe that one day, as prophecy says, there will be an Anti-Christ. ... Jesus wanted us to be ready to defend ourselves using the sword and stay alive using equipment."
An e-mail sent to the group by The Associated Press wasn't returned Sunday, and phone numbers for the group's leadership were not immediately available. Berchtold, the FBI spokeswoman in Michigan, wouldn't say whether the raids were connected to Hutaree.
Law enforcement swarmed a rural, wooded property Saturday evening near Adrian, about 70 miles southwest of Detroit, neighbors said. Two ramshackle trailers sat side-by-side on the property, the door to one slightly ajar late Sunday as if it had been forced open.
Phyllis Brugger, who has lived in the area for more than 30 years, said some people who lived there were known as having ties to militia. They would shoot guns and often wore camouflage, according to Brugger and her daughter, Heidi Wood.
"Everybody knew they were militia," Brugger said. "You don't mess with them."
About a month ago, 50 vehicles showed up on the property, and the women said neighbors assumed something bad was going on.
George Ponce, 18, who works at a pizzeria next door to a home raided in Hammond, Indiana, said he and a few co-workers stepped outside for a break Saturday night and saw a swarm of law enforcement.
"I heard a yell, 'Get back inside!' and saw a squad member pointing a rifle at us," Ponce said. "They told us the bomb squad was going in, sweeping the house looking for bombs."
He said another agent was in the bushes near the house, and law enforcement vehicles were "all over." He estimated that agents took more than two dozen guns from the house.
Another employee, Ron Jakubczak, said the man who lived in the house often wore Army fatigues and would "play-fight" with his purebred German Shepherds. People at the pizzeria were surprised to find a military transport vehicle once parked in the man's yard, he said.
In Ohio, one of the raids occurred at a well-kept trailer park in Sandusky, a small city on Lake Erie between Toledo and Cleveland. Neighbors said the man taken into custody lived in a trailer on a cul-de-sac with his wife and two young children.
A young man who answered the door at the trailer Sunday said no one from the family wanted to talk. A neighbor said he saw authorities with rifles run past his window and toward the trailer Saturday night.
"They took over the block like it was the Army. I thought we were being invaded," said Michael Morin, who lives two lots away.
Park manager Terry Mills said authorities blocked off the street for about an hour Saturday night.
"Needless to say, this has everyone talking," said Mills, 62. "We have a lot of retirees here who don't want all this commotion."
FBI agents in Ohio also made an arrest Saturday night, said Wilson, the FBI spokesman. He said no further information would be released until after they appeared in court Monday.
.

There is also this from the Detroit paper:

.Seven arrested in FBI raids linked to Christian militia group
Jennifer Chambers / The Detroit News

At least seven people, including some from Michigan, have been arrested in raids by a FBI-led Joint Terrorism Task Force in Michigan, Ohio and Indiana as part of an investigation into an Adrian-based Christian militia group, a person familiar with the matter said.
The suspects are expected to make an initial appearance in U.S. District Court in Detroit on Monday.
On Sunday, a source close to the investigation in Washington, D.C. confirmed that FBI agents were conducting activities in Washtenaw and Lenawee counties over the weekend in connection to Hutaree, a Christian militia group. Detroit FBI Special Agent Sandra Berchtold told The Detroit News the federal warrants in the case are under court seal and declined further comment.

Sources have said the FBI was in the second day of raids around the southeastern Michigan city of Adrian that are connected to a militia group, known as the Hutaree, an Adrian-based group whose members describe themselves as Christian soldiers preparing for the arrival and battle with the anti-Christ.
WXYZ-TV reports that helicopters were spotted in the sky for much of Saturday night, and agents set up checkpoints throughout the area. Witnesses told the station that it was like a small army had descended on the area. The Department of Homeland Security and the Joint Terrorism Task Force are also involved in the raids.
Mike Lackomar, of Michiganmilitia.com, said both The Southeast Michigan Volunteer Militia and the Michiganmilitia.com were not a part of the raid.
Lackomar said he heard from other militia members that the FBI targeted the Hutaree after its members made threats of violence against Islamic organizations.
"Last night and into today the FBI conducted a raid against homes belonging to the Hutaree. They are a religious cult. They are not part of our militia community," he said.
Lackomar said he was told there were five arrests Saturday and another five early Sunday. The FBI declined to comment.
One of the Hutaree members called a Michigan militia leader for assistance Saturday after federal agents had already began their raid, Lackomar said, but the militia member -- who is of Islamic decent and had heard about the threats -- declined to offer help. That Michigan militia leader is now working with federal officials to provide information on the Hutaree member for the investigation, Lackomar said Sunday.
"They are more of survivalist group and in an emergency they withdraw and stand their ground. They are actively training to be alongside Jesus," he said.
Sources from the Michigan militia community said one of the FBI raids took place Saturday during a wake for a Hutaree member who had died of natural causes. A Hutaree leader was arrested during the wake while at the same time agents were conducting raids at other locations.
The Associated Press is reporting that FBI spokesman Scott Wilson in Cleveland said agents arrested two people Saturday in northwest Ohio. A third arrest was made in Illinois on Sunday, a day after raids in northwest Indiana.
Dawud Walid, executive director of the Council on Islamic-American Relations of Michigan, made an announcement Sunday during the group's 10th anniversary banquet about receiving a call from a network journalist about the alleged threat against Muslims.
"Don't allow this news to scare you away from practicing your faith," said Walid.
Audible gaps were heard throughout the banquet hall when the news was announced. Walid said he will call local authorities about more information on the allegations. He urged local Muslims to recommitt themselves to their faith in light of the accusations.
.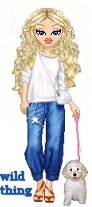 Wild Thing's comment........
So looking at the maps, Huron and Sandusky are close to Detroit and are probably related to the Michigan arrests. The Hammond, Indiana location is near Chicago, but a distance from Detroit. I wonder if the attack was planned for Michigan, but the control center was in Hammond/Chicago.

....Thank you Mark for sending this to me.


Mark
3rd Mar.Div. 1st Battalion 9th Marine Regiment
1/9 Marines aka The Walking Dead
VN 66-67


Posted by Wild Thing at March 29, 2010 05:55 AM
---
Comments
Here we go again, another democRAT administration, another anti-Christian/Second Amendment crusade. Does anyone else smell smoke or CS gas for that matter?
I'm suprised they actually arrested them. I figured the jackboots on the ground would just follow the usual ATF protocol: kill everyone, burn the place down and make up sloppy "they fired first" and "mass-suicide" stories to give to the media; like they did the Weavers and the Davidians.
I swear we need to get rid of the ATF. I also doubt there was a threat, $20 bucks says that they were sent in at the request of CAIR.
Posted by: JohnE at March 29, 2010 06:56 AM
---
Sorry, FBI, but it's the same thing.
Posted by: JohnE at March 29, 2010 07:00 AM
---
It'll be interesting to hear what the charges are and what kind of weapons they had. Owning weapons isn't against the law and neither is a militia. Matter-of-fact, militias are constitutional.
Posted by: BobF at March 29, 2010 07:33 AM
---
This has obama written all over it. And his thrid rate dunce napalotano going after the white supremicist and White Terrorists. This is a crock of crap.
What are the Charges ? Is obama going to wait a week before making an announcement.
Posted by: Mark at March 29, 2010 07:52 AM
---
Also it says, Tea Partys you are next. This is nothing but a political scam.
Posted by: Mark at March 29, 2010 07:54 AM
---
Westboro Baptist Church is proof that there are crazies who claim the name "Christian." However, I don't know what kind of threat this group may have been. They may indeed be a threat.
However...
something smells wrong. My spidey-senses are telling me there's something else. It could very well be a prelude to more active association of violence with the right.
Posted by: Basil at March 29, 2010 07:59 AM
---
No telling what is going on here. The news reports are too sketchy. These could be a truely dangerous group. Or it could be another Ruby Ridge/Waco situation. I don't trust govt. any more. Reserving judgement until more facts are known.
Posted by: TomR at March 29, 2010 10:15 AM
---
They may appear scary to some, but... who or what have they harmed ? Washington has been setting up straw men and knocking them down hard since Waco and the early days of Clinton. The Washington story on the Oklahoma City bombing still leaves me unsettled. Clinton blamed Newt Gingrich, Rush Limbaugh et al for the incident and harrassed "right-wing Christian militias" for a season but nothing turned up. Was Tim McVeigh a usefull idiot with Islamic-connected puppeteers pulling his strings? I just heard that over the weekend they rounded-up 9 people. It sounds like the so-called 'militias" contacted by the MSM were Washington pawns. I believe that there is so much govt. infiltration of "militias" that they are non-functional except when the Clintons and obamas of the world need to show their conservative opponants in the most negative light..
Posted by: willy at March 29, 2010 12:11 PM
---
Also...what about the Islamic paramilitary training camps in the U.S ? Will those be raided soon ? Hmmmmmm?
Posted by: willy at March 29, 2010 12:21 PM
---
Like the rest of you I am very skeptical. This is starting to sound all too familiar.
Posted by: MrHappy at March 29, 2010 02:39 PM
---
Posted by: JohnE at March 29, 2010 06:09 PM
---
It is spring. the FBI's budget is under congressional review, of course they are going to beat on who ever the biggest spenders in the Congressional leadership likes the least.
Posted by: Avitar at March 30, 2010 12:23 AM
---
Thank you everyone for your input about this.
Posted by: Wild Thing at March 30, 2010 01:41 AM
---
And the raids on armed muzzie training compounds all around the USA are going to begin.... when?... Hmmmmm?
Posted by: Billy Ray at March 30, 2010 06:07 AM
---