« Community Organizer Obama 'too tired' To Give Proper Welcome To Gordon Brown | Main | Banished! City Forbids Bible Studies In Homes »
March 14, 2010
Hillary Clinton Rebukes Israel for Housing Announcement ~ God Bless Netanyahu He Is Right!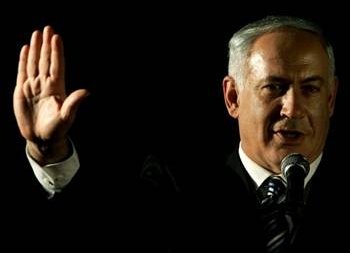 Clinton rebukes Israel over East Jerusalem plans, cites damage to bilateral ties
Secretary of State Hillary Rodham Clinton rebuked Israeli Prime Minister Binyamin Netanyahu on Friday about the state of the U.S.-Israeli relationship, demanding that Israel take immediate steps to show it is interested in renewing efforts to achieve a Middle East peace agreement.
State Department spokesman P.J. Crowley described the nearly 45-minute phone conversation in unusually undiplomatic terms, signaling that the close allies are facing their deepest crisis in two decades after the embarrassment suffered by Vice President Biden this week when Israel announced during his visit that it plans to build 1,600 housing units in a disputed area of Jerusalem.
Clinton called Netanyahu "to make clear the United States considered the announcement a deeply negative signal about Israel's approach to the bilateral relationship and counter to the spirit of the vice president's trip," Crowley said. Clinton, he said, emphasized that "this action had undermined trust and confidence in the peace process and in America's interests."
From the start of his tenure, President Obama identified a Middle East peace deal as critical to U.S. national security, but his efforts have been hampered by the administration's missteps and the deep mistrust between the Israelis and the Palestinians. Last fall, he softened his demand for a full freeze on settlement construction, accepting a limited 10-month moratorium that did not include the East Jerusalem area where the construction announced this week is to take place. Clinton at the time hailed the Israeli plan as "unprecedented."
Special envoy George J. Mitchell has struggled to relaunch peace talks between the Israelis and the Palestinians. Last week, he got the two sides to agree to indirect talks, with Mitchell shuttling between them, but the Israeli announcement has imperiled that development. Rising Palestinian anger led Israeli forces on Friday to seal off the West Bank and post riot squads around Jerusalem's Old City and Arab neighborhoods.
U.S. officials were especially furious about the announcement because they thought they had reached a private understanding with Netanyahu that even though East Jerusalem was not officially included in the moratorium, he would prevent any provocative actions there. Its release during Biden's trip, intended as a fence-mending mission, was seen as another slap.
"The announcement of the settlements on the very day that the vice president was there was insulting," Clinton told CNN on Friday.
Obama had approved Clinton's call, sitting down with her during their weekly meeting Thursday to determine the language she would use.
"The secretary and the president worked through together the specific points she would be making to Prime Minister Netanyahu," deputy national security adviser Ben Rhodes said. Biden also called Netanyahu on Friday to reinforce the message, officials said, and Israeli Ambassador Michael Oren was summoned to a meeting with Deputy Secretary of State James B. Steinberg.
Some analysts applauded the administration's tough stance, saying it may jar the right-leaning Israeli government into making gestures to the Palestinians. But others said Clinton's call risked emboldening Arab and Palestinian officials to make new demands before talks start, if only so as not to seem softer than the Americans.
In her call, Clinton appeared to link U.S. military support for Israel to the construction in East Jerusalem, which Palestinians view as the site for their future capital. "The secretary said she could not understand how this happened, particularly in light of the United States' strong commitment to Israel's security," Crowley said. "She made clear that the Israeli government needed to demonstrate, not just through words but through specific actions, that they are committed to this relationship and to the peace process."
U.S. officials said Clinton made specific requests of Netanyahu to get the peace process back on track and to repair the damage to the relationship. They declined to identify the steps she demanded or to spell out possible consequences. Officials noted the length of the call -- such diplomatic conversations usually last about 10 minutes -- and said Clinton did most of the talking.
"We think the burden is on the Israelis to do something that could restore confidence in the process and to restore confidence in the relationship with the United States," said a senior U.S. official, speaking on the condition of anonymity because he was not authorized to comment publicly.
Clinton's blunt message to Netanyahu came three days after Biden condemned the plans while in Israel. Netanyahu has apologized for the timing of the announcement -- he said he did not know it was coming -- but has not taken steps to reverse the action. U.S. officials said they found his response inadequate, which in part prompted Clinton's call.
More of othe article HERE

.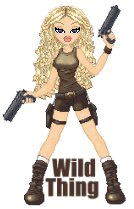 Wild Thing's comment.......
BS Hillary and Obama and Biden. Unbelievable gall.

I hope that the Mossad has Obama's real birth cerificate.
Can you imagine any country in the world telling the USA where and we can or can not build houses?

It is NO secret that this administration is pro-"Palestinian" and fervently anti-Israel.
The Israelis sure as hell know it. I bet Netanyahu let the wench (Hillary) rant and rave with his speaker phone on "mute" while he carried on his business. He couldn't care less what this harpie has to say.

....Thank you Mark for sending this to me.


Mark
3rd Mar.Div. 1st Battalion 9th Marine Regiment
1/9 Marines aka The Walking Dead
VN 66-67


Posted by Wild Thing at March 14, 2010 05:48 AM
---
Comments
After the visits by Biden and H. Clinton, I would be surprise if Israel listens to anything more coming out of DC. The obama administration is definitely pro Palestinian and anti Israel. That makes the situation even more explosive.
Posted by: TomR at March 14, 2010 11:54 AM
---
Israel should just call it Emanate Domain, just like they do here when the confiscate land from private citizens.
Posted by: BobF at March 14, 2010 12:21 PM
---
Biden told Prime Minister Netanyahu not to worry, you've got a friend in the White House, they won't let Iran get the bomb. Two lies, Israel has no friend in the white house, and second How is obama going to stop Iran from getting the bomb. Obama's against sanctions and has stopped any that had been started. Obama has already 'blinked' and Iran saw that too.
All empty rhetoric.
Posted by: Mark at March 14, 2010 05:22 PM
---
Tom, good point, there will be a breaking point I would imagine for Israel to say enough is enough. They already have been protesting Obama with their many posters on the streets and walls and bridges of him dressed like the Hamas.
Posted by: Wild Thing at March 14, 2010 06:21 PM
---
BobF., good idea.
I am so sick of this treatment of Israel from Obama, Biden and Hillary. GRRRRRRR
Posted by: Wild Thing at March 14, 2010 06:29 PM
---
Mark, thanks for pointing that out. Yesss two lies from him and about Iran seeing all this happening too.
Posted by: Wild Thing at March 14, 2010 06:30 PM
---