« After Obamacare Vote, Stupak 11 request billions in earmarks | Main | Serious Threat From The Anti-Semite Obama Against Israel ~ US 'may not veto UN resolution on Jerusalem' »
March 30, 2010
Happy Passover, and God Bless Our Friend and Ally, Israel!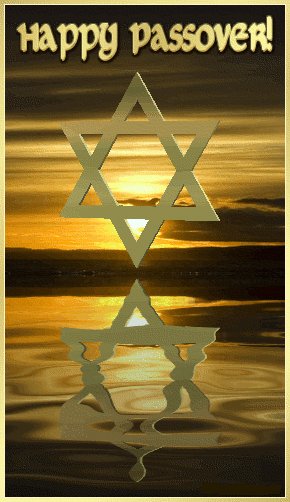 A Happy Passover to all our Jewish friends here at Theodore's World blog.

"Remember this day, on which you went free from Egypt, the house of bondage, how Adonai freed you from it with a mighty hand...." -Exodus 13:3
Posted by Wild Thing at March 30, 2010 06:47 AM
---
Comments
Happy Passover Cuchieddie!
Posted by: TomR at March 30, 2010 10:44 AM
---
Have a good Passover Cuchieddie and be safe.
Posted by: Mark at March 30, 2010 06:26 PM
---