« Charles Krauthammer, Rep. Paul Ryan, Mitch McConnell Speak Out About Obama's Health Care | Main | US Backs Off Speedy Iran Sanctions Promised Israel »
March 04, 2010
Gore to Receive Honorary Doctorate from UT Knoxville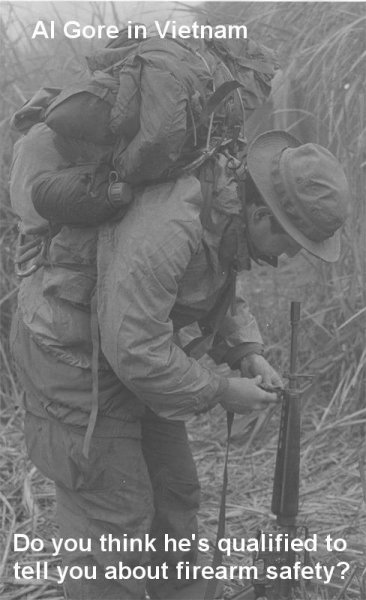 Gore to Receive Honorary Doctorate from UT Knoxville
The University of Tennessee
KNOXVILLE

Former Vice President and Nobel Peace Prize winner Al Gore will be honored by the University of Tennessee, Knoxville, with only the third honorary degree granted by the campus. The degree was approved by the UT Board of Trustees at their meeting today.
Gore will receive the degree — an Honorary Doctor of Laws and Humane Letters in Ecology and Evolutionary Biology — at the spring commencement exercises of the College of Arts and Sciences on May 14. He will be the featured speaker at the ceremony, addressing graduates and their families along with the gathered faculty.
"Vice President Gore's career has been marked by visionary leadership, and his work has quite literally changed our planet for the better," said UT Knoxville Chancellor Jimmy G. Cheek. "He is among the most accomplished and respected Tennesseans in history, and it is fitting that he should be honored by the flagship education institution of his home state."
Gore, whose career in public service and business has spanned four decades, is currently chairman of Current TV, an Emmy-award-winning, independently owned cable and satellite television nonfiction network for young people based on viewer-created content and citizen journalism. He also serves as chairman of Generation Investment Management, a firm that is focused on a new approach to sustainable investing.
Gore's appreciation and personal interest in the institution of higher education is apparent as he serves as faculty member/visiting professor at various institutions across the country. A UT Knoxville faculty member holds the Nancy Gore Hunger Chair for Excellence in Environmental Studies, endowed by Gore to honor his late sister. Gore also is a distinguished member of the Howard H. Baker Jr. Center for Public Policy's board of directors and honorary co-chair of the Tennessee 4-H Club Foundation Inc. with UT Extension.

Gore, a native of Carthage, Tenn.
Gore was the co-winner, with the Intergovernmental Panel on Climate Change, of the 2007 Nobel Peace Prize for informing the world of the dangers posed by climate change. He is the author of the best-selling books "Earth in the Balance" and "An Inconvenient Truth" and also is the subject of an Oscar-winning documentary.
In addition to his roles with Current TV and Generation Investment Management, Gore is a member of the board of directors of Apple Inc., a senior adviser to Google Inc., and a partner with the venture capital firm Kleiner Perkins Caufield & Byers. He is a visiting professor at Middle Tennessee State University in Murfreesboro, Tenn., and chairs the Alliance for Climate Protection, a nonprofit organization designed to help solve the climate crisis.
Gore will join entertainer and philanthropist Dolly Parton and former Sen. Howard H. Baker Jr. as the only recipients of honorary degrees from UT Knoxville.
.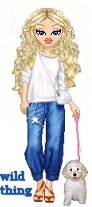 Wild Thing's comment.......
GAG me with a spoon full of carbon credits. haha
LOL the State of Tenn. that didn't want him for President. heh heh
It is amazing these institutions would want to be associated with this guy at all!
Hmmmmmm.....I wonder if he dropped some cash on the endowment in order to get his Honorary PHD? I would not put it past him.
I think the current absolute brainwashing of the public and the rabid media can be laid at his feet for his choice to rip the country apart when he lost the election. Since then, he's gone on to create a global warming ponzi scheme that makes Madoff look like a girl scout. I think all we needed to know about his character was revealed with his "no controlling authority" remark. Absolute sewage.


....Thank you Mark for sending this to me.


Mark
3rd Mar.Div. 1st Battalion 9th Marine Regiment
1/9 Marines aka The Walking Dead
VN 66-67


Posted by Wild Thing at March 4, 2010 05:45 AM
---
Comments
That sound you will soon hear is the lack of UT alumni $$ contributions!!!!
Posted by: jan at March 4, 2010 08:29 AM
---
The univerity is not honoring Gore for his "fabulous" doings. They are looking at some type of endowment or program of studies that Gore can send their way. Honorary degrees are handed out to some of the most dreadful people in society. Usually it is done for public reations for the college or university.
Posted by: TomR at March 4, 2010 10:12 AM
---
Bingo, Tom has nailed it. Follow the money.
Posted by: Jack at March 4, 2010 03:46 PM
---
Thats probably correct but Gore...???? I guess thats why they call it a PHD (Piled Higher and Deeper).
Posted by: Mark at March 4, 2010 07:23 PM
---
Jan, good point, that is exactly what will happen.
Posted by: Wild Thing at March 4, 2010 09:04 PM
---
Tom, I think you right. Money speaks volumes with things like this.
Posted by: Wild Thing at March 4, 2010 09:10 PM
---
Posted by: Wild Thing at March 4, 2010 09:11 PM
---