« Desperation Grows In Chile After 8.8 Magnitude | Main | John McCain Bill Threatens Vitamins and Supplements! »
March 01, 2010
GOP Rep. Paul Ryan Asked If Obama and Pelosi Will Have Votes on Obamacare
GOP Rep. Paul Ryan yesterday on Fox News Sunday on Fox News Sunday where was asked point blank if Democrats have the votes in the House to pass Obama's new Health Care Reform Proposal. Ryan said, "They do not now have the votes." But Ryan added, "I wouldn't count her (Speaker Pelosi) out. She is very good at muscling votes." He said she is good at "making deals" to get votes at the last minute.
A White House Official said Sunday they will have the votes to pass it.
White House "Health Care Czar" told David Gregory "we will have the votes to pass this." She added that, "The President will keep fighting and the American people want to have this kind of health reform." Gregory then asked her if Obama has decided to use "reconciliation," she responded, "He's going to have more to say later this week about how he thinks is the best way to move forward."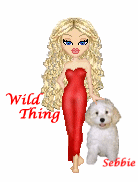 Wild Thing's comment.......
I think Pelosi makes threats to people. Just a gut feeling, she may have someone else do the dirt work but there is just this feeling she pressures people in her party. Maybe things she knows about them who knows.

I really like Paul Ryan.

If you have the time here is more of the interview with Paul Ryan,
Posted by Wild Thing at March 1, 2010 02:47 AM
---