« Hillary Clinton Rebukes Israel for Housing Announcement ~ God Bless Netanyahu He Is Right! | Main | Obama's Secretary of Energy Steven Chu Recently Announced a Three Year Offshore Drilling Ban »
March 14, 2010
Banished! City Forbids Bible Studies In Homes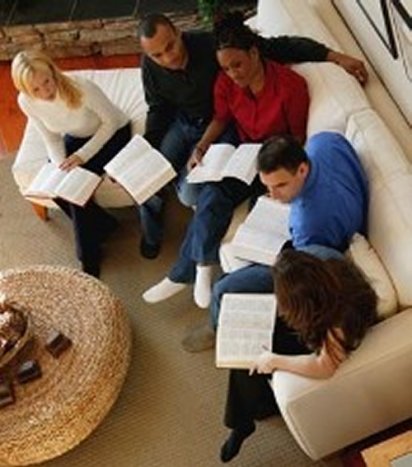 Banished! City forbids Bible studies in homes
The city of Gilbert, Ariz., has ordered a group of seven adults to stop gathering for Bible studies in a private home because such meetings are forbidden by the city's zoning codes.
The issue was brought to a head when city officials wrote a letter to a pastor and his wife informing them they had 10 days to quit having the meetings in their private home.
The ban, however, prompted a response from the Alliance Defense Fund, which filed an appeal with the city as the first step in its campaign to overturn a provision it describes as illegal.
"The interpretation and enforcement of the town's code is clearly unconstitutional, " said Daniel Blomberg, a member of the litigation team for ADF. "It bans 200,000 Gilbert residents from meeting in their private homes for organized religious purposes – an activity encouraged in the Bible, practiced for thousands of years, and protected by the First Amendment."
The appeal was filed on behalf of the members, all seven, of the Oasis of Truth Church.
Pastor Joe Sutherland had been told in a letter from code compliance officer Steve Wallace that the people were not allowed to meet in a home for church activities under the city's Land Development Code.
There had been no complaints about the meetings, which had been rotating among members' homes before the officer wrote the letter and ordered the group to "terminate all religious meetings … regardless of their size, nature or frequency," because he noticed signs about the meetings.
The town interprets its law so that "churches within its borders cannot have any home meetings of any size, including Bible studies, three-person church leadership meetings and potluck dinners," ADF said.
A city letter confirmed, "Given that the church is considered to be religious assembly, and given the LDC provisions prohibiting that use on Local streets without Use Permits and prohibiting it in single family residential structures, it follows that the church meetings cannot be held in the home."
"The assembly activities associated with the church, including Bible studies, church leadership meetings and church fellowship activities are not permitted," wrote Mike Milillo, the city's senior planner.
"This ban is defended based upon traffic, parking, and building safety concerns. However, nothing in its zoning code prevents weekly Cub Scouts meetings, Monday Night Football parties with numerous attendees or large business parties from being held on a regular basis in private homes," the ADF said.
The few adults in the church had met for a few hours weekly in members' homes.
The ADF argues such bans violate the Constitution's free-exercise clause, and even the state's Free Exercise of Religion Act protects such meetings.
Further, the restrictions imposed by the city violate the federal Religious Land Use and Institutionalized Persons Act, which grants significant authority for churches to pursue their ministry goals.

Finally, Blomberg said, "the First Amendment's free-speech clause prevents the town from stopping the church from holding its meetings on the public sidewalk outside the pastor's home, yet the town won't allow him to hold the same meetings just a few feet away in the privacy of his own living room."
The small church has been forced to halt its regular meetings. It meets now in a local school but only can afford the rental once a week.
A spokeswoman for the city of Gilbert told WND city officials were aware of the concern and planned to address it.

Vice Mayor Linda Abbott told WND the code apparently was adopted years earlier, and there was considerable concern on the city council because of the current issues.
"I'm not in favor of that code. That is something we would want revisited," she said.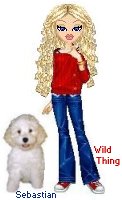 Wild Thing's comment........
Sorry, this "law" is a direct violation of the 1st amendment, which is man's law that coincides with God's. This one should be tossed in a heartbeat.
It seems these stories pop up every day, with greater and greater frequency... how much longer is it going to take for people to finally say "enough"?
The town interprets its law so that "churches within its borders cannot have any home meetings of any size, including Bible studies, three-person church leadership meetings and potluck dinners," ADF said.

So let me get this straight if a group of people are gathering to share a dinner and it is for a religious reason, it is illegal.
Wonder if they ever heard of Thanksgiving, Christmas and Easter.
Is the government aware that the same was true in Soviet Russia, Communist China, the old East Germany, Cuba and some other dictatorial countries??
When we lived in Calif. there was a Bible study that we went to in a home. It was mostly all actors/actresses, stuntmen and women and entertainers. These Bible studies are all over our country. I went one when I lived in Dallas too years ago. But never have I seen this happening to these Bible studies until the last few years. Kind of in the same time frame as the ACLU and other groups against Christmas and taking God out of things.

....Thank you Mark for sending this to me.


Mark
3rd Mar.Div. 1st Battalion 9th Marine Regiment
1/9 Marines aka The Walking Dead
VN 66-67


Posted by Wild Thing at March 14, 2010 05:49 AM
---
Comments
Not only a free speech issue but what about 'Your home is your castle', Private Property Rights. Who the hell do they think they are. I guess they are worried about all those Right wing Whackos showing up and creating a 'stir' in the neighborhood.
Also this not only violates their Constitutional Rights but also the Declaration of Independence, Life, Liberty and the pursuit of happiness. Who the hell cares what they do in their own home. They pay the taxes on it, so now these people are being punished twice.
Posted by: Mark at March 14, 2010 08:24 AM
---
Would they do the same if they were Muslims? Just a question.
Posted by: Bob A at March 14, 2010 09:49 AM
---
I am sure if the city ordinance required that people had to have bible study in their homes every one would be screaming about the separation clause.
Posted by: MrHappy at March 14, 2010 10:52 AM
---
Too many cities are becoming little dictatorships through codes and ordinances. The Constitution is being attacked at all levels of govt. We are losing our freedoms in America as govt. grows.
Posted by: TomR at March 14, 2010 11:47 AM
---
It would be ok though if they got together once a week to drink, play cards, or do whoever knows what.
Posted by: BobF at March 14, 2010 12:19 PM
---
A town in Maryland where I lived became over run with small time "Churches" that opened in houses. The small "Congragations" could not afford a proper building with enough parking. Regularly, a couple of times every week, the neighborhoods were over run with cars parking to go to services and blocking the residents to the point that ordinances and zonning rules were required to restore the peace. "The People Spoke" and required "Churches" to have enough of their own private parking space for their flocks.
Posted by: gsebes at March 14, 2010 03:50 PM
---
Mark, well said!! Thanks for pointing those things out about how this is broader then it even seems.
Posted by: Wild Thing at March 14, 2010 06:01 PM
---
Bob A., great question and I bet no way. If they even tried CAIR and the ACLU would jump in like lightening.
Posted by: Wild Thing at March 14, 2010 06:04 PM
---
Mr Happy, I bet they would too.
Posted by: Wild Thing at March 14, 2010 06:08 PM
---
Tom, I agree, and this disrespect for our Constitution really is upsetting and scary. I bet they bash it in schools since the disrespect has been growing so fast in the last several years.
Posted by: Wild Thing at March 14, 2010 06:12 PM
---
BobF., yes apparently no one has complained about that kind of thing.
Posted by: Wild Thing at March 14, 2010 06:14 PM
---
gsebes, that is interesting, thank you for sharing about that.

Posted by: Wild Thing at March 14, 2010 06:19 PM
---
Could they stop a beer party by adults at a house? A biker party? An Avon Party? A meeting of political activists?
Great reason to leave Gilbert Arizona off your list of cities/towns to visit this year. As soon as I post this, I will send an e-mail to the Gilbert Gummint to get their take on this.

Nuf Sed
Posted by: Frankly Opinionated at March 15, 2010 12:07 PM
---