« CIA Tells Congress al-Qaeda to Attack in Three to Six Months | Main | A Sneak Peak at A Few of the Super Bowl XLIV Ads »
February 03, 2010
Worst President in History Obama Takes Another Dig At Las Vegas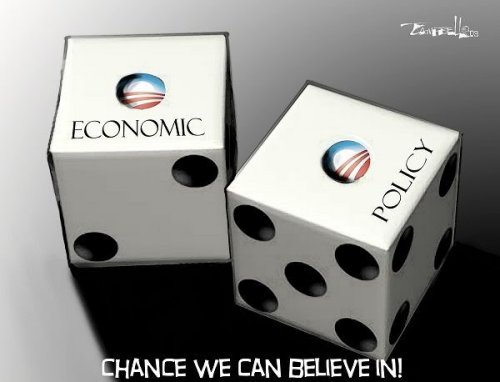 Obama takes another dig at Las Vegas

Barack Obama took another dig at Las Vegas at his New Hampshire town hall Tuesday after similar remarks got him into hot water last year.
Obama said that people should not "blow a bunch of cash in Vegas" during a tough recession.
Las Vegas Mayor Oscar Goodman called for Obama to apologize after he made comparable comments last February.
"When times are tough, you tighten your belts," he said at the forum." You don't go buying a boat when you can barely pay your mortgage. You don't blow a bunch of cash in Vegas when you're trying to save for college."
The president targeted Las Vegas last Feburary at a town hall in Elkhart, Ind. when he was asked about corporate responsibility.
"You can't get corporate jets. You can't go take that trip to Las Vegas or go down to the Super Bowl on the taxpayers' dime," he said.
Goodman fired back, saying "That's outrageous. He owes us an apology. He owes us a retraction."
Obama will also travel to Nevada this month to campaign for Senate Majority Leader Harry Reid (D), who hails from the Silver State.
Las Vegas Mayor Goodman: I'll Give Obama the Boot Back to Washington
Las Vegas Mayor Oscar Goodman blasted Obama after the president's latest attack on Las Vegas:
"He didn't learn his lesson the first time, but when he hurt our economy by his ill conceived rhetoric, we didn't think it would happen again, but now that it has I want to assure you, when he comes I'll do everything I can to give him the boot back to Washington and to visit his failures back there.

.
Obama backs down from Las Vegas dig......AFTER he already has done damage! ~ Wild Thing


Senate Majority Leader Harry Reid chided President Barack Obama Tuesday for making Las Vegas a "poster child" for excessive spending.
"I just spoke to the White House and told them that while the president is correct that people saving for college need to be fiscally responsible, the president needs to lay off Las Vegas and stop making it the poster child for where people shouldn't be spending their money," Reid, a Democrat from Nevada, said in a statement.
In a letter to Reid, the president backed away from the perceived slight. Addressing the letter...
"Dear Harry," Obama wrote: "I hope you know that during my Town Hall today, I wasn't saying anything negative about Las Vegas. I was making the simple point that families use vacation dollars, not college tuition money, to have fun. There is no place better to have fun than Vegas, one of our country's great destinations. I have always enjoyed my visits, look forward to visiting in a few weeks, and hope folks will visit in record numbers this year."

Reid responded with a swift criticism of the president's comments.
"Nevada is the nation's top destination for tourism and conventions," Reid said in a statement. "It is more popular than any other place in the country, and for good reason: It's affordable, easy to get to from anywhere, and the weather is perfect."
He added: "To truly reenergize our economy, we need people to travel to Las Vegas. I would much rather tourists and business travelers spend their money in Las Vegas than spend it overseas."

Democratic Rep. Shelley Berkley, the Las Vegas-area congresswoman, issued a strongly worded statement Tuesday night, saying she was lodging a complaint with the White House to explain the negative impact the president's comments will have on her city.
"Enough is enough!" Berkley said. "President Obama needs to stop picking on Las Vegas and he needs to let Americans decide for themselves how and where to spend their hard earned vacation dollars. This is the second time he's pointed a finger in our direction and both times he's been wrong to single out Las Vegas."
.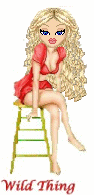 Wild Thing's comment.......
people should not "blow a bunch of cash in Vegas" during a tough recession.....

Really?.....Unlike you blowing a bunch of taxpayer cash in Washington D.C.???.....YOU DAMN JACKASS!
I bet Obummer's union buddies are fumming mad. Vegas is a highly unionized town. Lots of unemployment and forclosures make Vegas one of the hard hit cities in
Obama's America.
Ever since last year when Obama mouthed off about companies holding there meetings and conventions etc. in Las Vegas, unemployment in the Vegas area has gone to over 13 percent, and it's getting worse, not better. Their unemployment rate is second only to Michigan.
Posted by Wild Thing at February 3, 2010 04:55 AM
---
Comments
"...this president is a real slow learner." Best Line Ever! Video gold, there, WT!!!
Posted by: BT in SA at February 3, 2010 08:02 AM
---
Sorry Baracksheviks, but Dirty Harry Reid is finished in nine months! Hastalavista baby!
Posted by: darthcrUSAderworldtour07 at February 3, 2010 09:27 AM
---
And the Mayor is a left winger so what's with the dig @ his messiah?
Posted by: Eddie (Enemy of the State) at February 3, 2010 10:50 AM
---
Yea, yea, Obama is right. He needs to keep yelling this from his bully pulpit all over the nation. The more he slams Las Vegas, the more he digs the grave for Dingy Harry. After all, it's because of Vegas that Nevada has lower tax rates.
Posted by: BobF at February 3, 2010 11:57 AM
---
What I want to know who is obama talking to. A normal person would not blow cash in Vegas, especially if he was in over his head with Car payments and a mortgage he can't afford. Besides if you have that kind of debt you have no extra money for vacation, let along extra money to spend at a Casino.
So obama is talking to the Acorn people, the Unions, the people who wasted 67 Million to elect a dumbass for president.
This is what he thinks of the American People, they are too stupid for their own good. Don't know enough to come in out of the rain.
So obama's going to guide us, nudge us in the right direction. So when is obama going to tell himself he can't afford $150 Thousand dollar dates, WE the people sure as hell can't afford it.
Posted by: Mark at February 3, 2010 12:33 PM
---
What did Vegas do to him? Nothing as far as I can tell. He is bringing this nation down financially. Every time he opens his mouth, there go another 1500 jobs. What is it going to be like when there are not enough jobs and groceries can't get through and over 50% of homes are in foreclosure and over 75% of vehicles are being repossessed? How about when teachers can't afford to teach anymore? He hasn't thought anything through and that is a very big pity.
Posted by: Lynn at February 3, 2010 02:12 PM
---
Unlike you blowing a bunch of taxpayer cash in Washington D.C.???
Well put WT.
By the way, since December I can not read your blog from my windows XP machines, it hangs EI. Only on this here vista machine can I read it.
Posted by: Odin at February 3, 2010 09:35 PM
---
Dr. Daniel Pipes, director of the Middle East Forum and Taube distinguished visiting fellow at the Hoover Institution of Stanford University, has a bold idea for Mr. Obama, in his, "How to Save the Obama Presidency: Bomb Iran," February 2, 2010, at http://article.nationalreview.com/423580/how-to-save-the-obama-presidency-bomb-iran/daniel-pipes?page=1 .
I agree in Dr. Pipes´remarks in general, but to actually believe that Mr. Obama, a leftist progressive, a conservative socialist, would order such a bold military operation with sufficient deadly force towards their nuclear facilities, is a very low probability, first, Obama is a muslim, second, not enough of a man, either by his egalitarian worldview and hatred for US, and for his nihilism in defending US, i.e. his will to nothingness.
The bold preemptive strike towards the Iranian nuclear facilities, is unfortunately running out like the clock in the 4th quarter of a football game, also for Israel.
More likely, US AND Israel have to deter Iran, from attacking Israel with a nuke in the short term, and US, Israel, and her other allies have to deter Iran from any nuke attack in the future. (I believe Iran, and/or Islamic terrorists want to destroy Washington, DC, New York, Los Angeles, Chicago, Las Vegas, and London with a nuke, "dirty bomb," and/or a HEU bomb.)
Posted by: Anon at February 3, 2010 10:52 PM
---
BT in SA, LOL it sure is.

Darth and I love it. I think your right about Reid. They would be nuts to vote him in again.

Eddie, he is a leftie for sure. But he has been really good for Vegas and he hates what Obama has caused. The Mayor was a mafia lawyer haha and he knows where all the bodies are burried. I would not want to tick that guy off. LOL

BobF., that is so true.

Mark, well said. Yes Obama is our leader GRRRR I am so sick of his attacks on the American people all of us and talking down to us. double GRRRRRR

Lynn, I agree he is so bad. He better learn what he says can do a lot of harm to so many things.

Odin, thank you. I am so sorry about my blog doing that. The technoriti ( spelling ) thing said they tried some stupid new thing and hundreds and hundreds of blogs are ticked off about it, it messed with things like crazy. They have been promising they are working on it but so far there are still a few people that are having trouble reading many of the blogs.
I am sooooo very sorry. I wish there was something I had the power over to fix.

Anon, thank you so much. I have liked Pipes for a long time. He has always been so good. Thank you for the information and the link Anon.
Posted by: Wild Thing at February 4, 2010 01:18 AM
---