« Happy Birthday Darth | Main | Marines Face Fierce Resistance in Afghan Assault »
February 17, 2010
SAS and SEALs Take Out 50 Taliban

SAS and SEALs Take Out 50 Taliban

The joint attacks with US special forces over the past two weeks have helped prepare the ground for the biggest battle in Afghanistan yet - when 4,000 British troops will go into action.
Special forces dealt the deadly blow to the Taliban by taking out scores of their top field commanders in the build-up to the massive offensive.
SAS men and US Navy SEAL teams killed the 50 insurgent leaders in a series of dramatic covert operations deep inside southern Afghanistan's Helmand badlands.
Their objective was to destroy the Taliban command structure - and military sources labelled the daring raids "a great success".
Precise details remain a secret but it is known that the elite forces spearheaded a "shaping operation" to soften-up the enemy before the biggest offensive since the conflict began in 2001 is launched.

Other British units have also been heavily engaged in the operations to disrupt the Taliban.

Scots Guards uncovered a bomb-making factory and destroyed more than 20 deadly devices.
Grenadier Guards pushed south, hunting for insurgents.
But the Taliban fled rather than fight, leaving booby traps behind.
The Grenadiers left the way clear for dozens of local Afghan National Army and police to flood in and begin the process of bringing security to the district.
Major Jim Green, one of the Grenadier officers who planned the shaping operation, told The Sun: "This phase was all about putting the insurgents on the back foot.
"The lads down there have done some incredible things. This has been a great success. It was an operation to free the local people from the Taliban's grip."
Meticulous planning stretching back weeks would have gone into the SAS raids which struck the first blow against the Taliban - and put fear in their hearts.
Patrols of around four men would have used the tried and tested "find, fix, strike" method to locate and destroy their prey.
Their tactics are veiled in secrecy. But they would have moved by night, covering their tracks as they went. Then they would strike with lethal force before vanishing to seek new targets.
The full allied assault, labelled Operation Moshtarak, will involve up to 15,000 troops - at least 4,000 of them British.
Fighting in the Taliban- controlled Nad e-Ali area of Helmand is expected to be ferocious.
Insurgents have even hung from trees blood-stained uniforms discarded by British troops as a taunting warning.
Major Green said the presence of British troops alongside Afghan National Army soldiers in operations so far was welcomed by people living in the insurgent stronghold.
And when the big assault gets under way, a similar tactic will be used, with Our Boys and Afghan forces going in side by side.
This is the first time Afghan troops have been engaged with the international force on such a scale.
Commanders hope it will help reassure locals in Taliban hotspots that their ordeal is almost over.
So many helicopters and transport planes are now using the air base there that it is officially busier than Essex's Stansted Airport, an RAF officer revealed.
Squadron Leader John Parfitt is Senior Air Traffic Control Officer at the base.
And when the generals give the order for the big push to start, he and his colleagues will co-ordinate helicopter movements in and out of Camp Bastion.
He said: "We currently have more than 550 movements a day.
"And during the op we will see a surge in movements. It will be the busiest day of our careers."
He described the mood as "businesslike but confident".
THE Taliban's leader in Pakistan did die of wounds received in a US missile attack on his stronghold in Waziristan last month, Interior Minister Rehman Mali said yesterday.
Ruthless Hakimullah Mehsud, 28, was behind bomb attacks that have killed more than 600 people.
.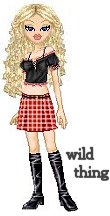 Wiild Thing's comment........
Good. Shooting them keeps the SEALS from being prosecuted by Holder and Obama if a terrorists complains of a fat lip.
Wild Thing's Miranda warnings .
We have the right to make you remain silent, forever. Anything we have in our arsenal can and will be used against you in a firefight. You have the right to a hellish journey. If you are afraid to make that journey, one will be appointed to you. We don't care if you understand these rights as they have been dealt to you?
Posted by Wild Thing at February 17, 2010 05:50 AM
---
Comments
Sounds like the Special Ops guys have been busy and successful. That is good. The Taliban won't be able to call anyplace safe. And better to kill the Taliban than capture them.
Posted by: TomR at February 17, 2010 01:22 PM
---
Posted by: Jack at February 17, 2010 03:27 PM
---
Tom, I was smiling so big when I read this one and the post above. The taliban looking at what is coming at them, Special Ops, Marines, Soldiers and from above. heh heh I love it.
Jack, yesssssss
Posted by: Wild Thing at February 17, 2010 07:06 PM
---