« Obama vs. Our Constitution | Main | Las Vegas Casino Owner Steve Wynn Speaks Out About Obama's Destructive Comments For Business ! Good for Wynn!! »
February 27, 2010
Obama Names Andy Stern ( Fan Of Communism) To Fiscal Commission
Meet President Obama's Most Frequent Visitor ANDY STERN SEIU THUG COMMUNIST FAN

Obama named SEIU Chairman and close associate Andy Stern to his deficit panel today.

Stern, chairman of the Service Employees International Union, is one of the most powerful figures in the labor movement and has pushed aggressively for a number of Democratic causes, including healthcare reform.
The National Commission on Fiscal Responsibility and Reform is designed to confront the nation's growing debt and make recommendations for balancing the budget by 2015.
Other appointees include Alice Rivlin, former vice chairman of the Federal Reserve, Ann Fudge, former CEO of Young and Rubicam Brands, and Dan Cote, CEO of Honewell. Obama had previously named former Sen. Alan Simpson (R-Wyo.) and Clinton official Erskine Bowles to co-chair the group, which wil make recommendations for reducing the nation's long-term debt.
The choice of Stern is already drawing fire from business groups.
The Workforce Fairness Institute, which has steadfastly opposed major labor legislation supported by SEIU, blasted the decision in a statement Friday morning.
"Either the White House doesn't read the newspaper or simply doesn't care, but naming Andy Stern as a member of the National Commission on Fiscal Responsibility doesn't pass the laugh test," said Katie Packer, the group's executive director.
Obama created the commission by executive order after the Senate voted down an effort to create a similar entity. The group will eventually have 18 members--including 10 Demcorats and 8 Republicans.
.
SEIU's Andy Stern 'Honored' to Serve on Obama's National Debt Commission

Stern put out a statement today on his appointment to the National Commission on Fiscal Responsibility:
"I am honored to have been asked to serve on the National Commission on Fiscal Responsibility and Reform, and thank President Obama for ensuring that the voice of ordinary working Americans will be heard.
"I have talked to thousands of our members, many low-wage workers, who have to make hard choices everyday to make ends meet, while never losing sight of their dreams -- to provide a more prosperous future for their families. They also want and expect their government to make the right choices: to restore our economic health, make smart long-term investments, create a fiscally sound, and fair economic system that rewards hard work and allows their children and grandchildren to live a better life than their parents.
"And they expect that, in times of need, the critical safety nets that served their grandparents and parents will be secure both for themselves and future generations.
"We have an administration that understands that the path from this crisis to long term economic health doesn't lead backwards toward the failed policies of the past. A vision that is grounded, first and foremost, in the acknowledgment that the foundation of a strong economy is the creation of good jobs, with decent wages, and a vibrant middle class.
"In the short term, as millions of Americans struggle to find work, that means continuing to invest in creating jobs and boosting growth. In the long term, it means beginning a new dialogue about how we fund vital government programs, while at the same time restoring long-term fiscal discipline and defining a clear, progressive vision for our nation's future.
"We must take advantage of this critical moment to have a new 21st century conversation that truly involves the American people and breaks out of the narrow debates that dominate our political discourse in Washington."
"As a country, like so many families, we are faced with difficult choices about how we are going to build a future for our kids and their grandkids, and about how we pass on the American dream and not America's debt."

.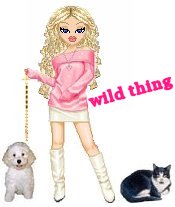 Wild Thing's comment.......
I am so looking forward to voting in November. :)
Andy Stern being on a Debt Commission is like making Jesse James a Security Guard for a Bank!
Posted by Wild Thing at February 27, 2010 05:50 AM
---
Comments
Not surprised. A labor leader with commie credentials. obama is a Marxist and he is now putting a lot of socialists/Marxists, anti-business, anti-America Marxist buddies into the govt. They will destroy business, the economy, the dollar and tax us to death.
Posted by: TomR at February 27, 2010 11:19 AM
---
The only bright side to Obama's Politburo is its composition - anyone who still believes in socialism is either in syphilitic dementia or born to parents who dropped too much brown acid. They couldnt manage anything more complicated than a zipper. It's bound to fail. If it doesn't, there's always a rope.
Posted by: Rhod at February 27, 2010 01:41 PM
---
I agree TomR. Name one decent American in Obama's evergrowing pile of radical trash that surrounds him.
Posted by: Bob A at February 27, 2010 01:43 PM
---
Putting Stern in charge of the Fiscal Commision is akin to putting the Fox in Charge of the Hen house.
Stern knows nothing about business he only knows how to destroy them and drive them into the ground under the guise of Social Reform, aka blackmail and extortion, he's a white Jesse Jackson, for his drones and he reaps the spoils while the drones sacrifice themselves for the good of the hive...er Union.
Posted by: Mark at February 27, 2010 05:27 PM
---
Obama!!! Really now! Who's your daddy? With a house and senate full of RINO's I can empathize with this kid and his dilemma. He ain't mine :)
My Father is a Stripper in a Gay Bar...
One day a fourth-grade teacher asked the children what their fathers did for a living. All the typical answers came up -- fireman, mechanic, businessman, salesman, doctor, lawyer, and so forth.
However, little Justin was being uncharacteristically quiet, so when the teacher prodded him about his father, he finally replied, 'Okay... my father's an exotic dancer in a gay cabaret. He takes off all his clothes in front
of other men and they put money in his underwear. Sometimes, if the offer is really good, he will go home with some guy and stay with him all night for money.'
The teacher, obviously shaken by this statement, hurriedly set the other children to work on some exercises and then took little Justin aside to ask him, 'Is that really true about your father?'
'No', the boy said, 'He actually works for the Democratic National Committee and helped get Barack Obama elected President last year, but I was too embarrassed to say that in front of the class.'
Posted by: Jack at February 27, 2010 09:02 PM
---
I see the Obama Manifesto is alive and not doing so well?
Posted by: darthcrUSAderworldtour07 at February 27, 2010 09:21 PM
---
Jack LOL "Obama!!! Really now! Who's your daddy?"
Thank you everyone, great input.
Posted by: Wild Thing at February 27, 2010 11:21 PM
---