« Pelosi Aide: Health Care Summit a Trick | Main | Record Snow 'Burying' Gore's 'Global Warming Theory' ~ LOL »
February 11, 2010
Military Cancels Detainee Interview in Navy SEAL Case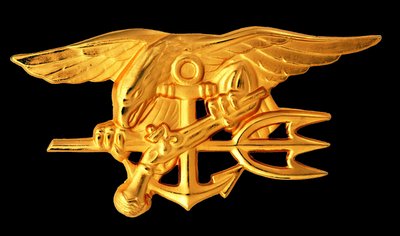 Military cancels detainee interview in Navy SEAL case
The military has canceled the deposition of an alleged terrorist mastermind who claimed that he was assaulted by the military following his capture last year. The law firm Puckett and Faraj, representing Navy SEAL Matthew McCabe, made the announcement on Sunday.
Major General Charles Cleveland, the convening authority for the upcoming special courts-martial for three of the Navy SEALs involved in the operation, has decided to cancel the trip to Iraq to depose Ahmed Hashim Abed. Since the SEALs have a Constitutional right to confront their accuser in court, the alleged terrorist's statements won't be used as evidence for the case.
Abed, who is still in U.S. custody, is believed to be the al Qaeda mastermind behind the 2004 Fallujah ambush where four U.S. private security contractors were killed and their bodies mutilated. According to court documents, he claimed that he received what amounted to a punch in the stomach while in U.S. custody.
The prosecution's case against the SEALs appears weak. For instance al Qaeda's training manual states that once captured, members should claim torture and abuse. In addition Abed was initially detained at an Iraqi facility, which presents a chain of custody issue. Complicating matters further, the military has not released any corroborating evidence, such as medical records or photographs, and the sailor who claimed to witness the incident has given five conflicting statements.

Also, the SEALs were initially offered an Article 15 hearing, which carries relatively light non-judicial punishment. Instead, the sailors requested trial by courts-martial, which allows all evidence to be considered, but carries much heavier punishment – including incarceration. The SEALs possibly made their decision in an effort to protect their careers. Many believe a non-judicial process would leave the impression of guilt.
The military previously decided not to bring Abed to the U.S. for interview. Commander Tierney Carlos, the military judge for the trials of SO1 Julio Huertas and SO2 Jonathan Keefe, decided in January that since the military ruled that Abed would not be flown from Iraq to the U.S., that the sailors' trials would be held in Iraq.
It is not known whether the military's decision to disallow the detainee interview will affect the cases of Huertas or Keefe. Their trials are set to start in April. McCabe's trial is set for May.
The statement from Puckett and Faraj said, "Since those two military judge's rulings, Major General Cleveland has canceled the government trip to Iraq to depose the detainee. This leaves the SO2 McCabe defense and government teams without the Iraqi detainee's presence or sworn statements as evidence in the case."
.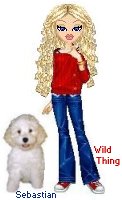 Wild Thing's comment.........
To the terrorists...."Nuke 'em till they glow...Shoot 'em in the dark..."
Looks like this case is unraveling, as it damn well should.
Obama is prosecuting our US citizens Navy Seals in a military court for possible war crimes yet prosecuting foreign terrorists for war crimes in civilian court! sheesh!
Will Obama let them get back to work, or is this now an official witch hunt against these brave American Warriors! ?!

....Thank you Jack for sending this to me.


Army Combat Engineers
Quang Tri & Chu Lai '68 -'69
67-69


Jack's blog is Conservative Insurgent

Posted by Wild Thing at February 11, 2010 04:50 AM
---
Comments
I just find it incomprehensible the OUR military authorities would believe the word of a terrorist who murdered Americans over the word of three of the best men this nation has produced.
Myself, I think a couple rounds to the back of Abed's head as he attempted to escape would have saved a lot of time and money.
Posted by: BobF at February 11, 2010 10:01 AM
---
I agree BobF, but total responsibility for this total clusterfuck rests with the CIC. (Coward in Charge)He needs to be prosecuted for persecuting the Navy Seals in an attempt to derail their careers.
Posted by: Eddie (Enemy of the State) at February 11, 2010 11:24 AM
---
Their case is falling apart. It is not a case. Slapping around a terorist is not a crime except in the squinty eyes of American lawyers and politicians.
Posted by: TomR at February 11, 2010 11:48 AM
---
It should fall apart they have no case. You have these 3 who probably wanted to make a career out of it have now probably decided 'Screw it' not when they treat me like this.
Posted by: Mark at February 11, 2010 03:43 PM
---
Posted by: Jack at February 11, 2010 06:18 PM
---
BobF., I agree so much with all you said.

Eddie, it sure does. Obama is all for this kinf of thing, going after those in our military.He is a worthless pos big time. I can't stand Obama to the max.
Tom, DITTO that!!

Mark, I agree, it should fall apart and never should have even seen the light of day as a case at all.

Jack, I am so glad you sent me this information. Thank you.
Posted by: Wild Thing at February 11, 2010 07:12 PM
---
Having served under three Presidents in the Armed Forces, Ike, Jfk and Lbj, I do not believe these Presidents would have ever let such a charge be filed in the first place. There is something very wrong about how our military is becoming run by JAG other than field officers. Wonder why?
Posted by: robert l. huffstutter at February 15, 2010 01:56 PM
---