« Sarah Palin Wants Rahm Fired | Main | Worst President in History Obama Takes Another Dig At Las Vegas »
February 03, 2010
CIA Tells Congress al-Qaeda to Attack in Three to Six Months
CIA boss Leon Panetta told Congress today that homegrown extremists working for al-Qaeda will strike America in three to six months. The recruits will be clean and have no traces to the phantom terrorist organization, according to Panetta and other intelligence officials.
America's top intelligence official told lawmakers on Tuesday that he was "highly certain" that Al Qaeda or one of its affiliates would attempt a large-scale attack on American soil within the next six months.

The assessment by Dennis C. Blair, the director of national intelligence, was much starker than his view last year, when he emphasized the considerable progress in the campaign to debilitate Al Qaeda and said that the global economic meltdown, rather than the prospect of a major terrorist attack, was the "primary near-term security concern of the United States."
Citing a recent wave of terrorist plots, including the failed Dec. 25 attempt to blow up an airliner as it approached Detroit, Mr. Blair and other intelligence officials told a Senate panel that Al Qaeda had adjusted its tactics to more effectively strike American targets domestically and abroad.
"The biggest threat is not so much that we face an attack like 9/11," said Leon E. Panetta, the C.I.A. director. "It is that Al Qaeda is adapting its methods in ways that oftentimes make it difficult to detect."
Charles Krauthammer : Obama's Supposed Elite Interrogation Group Still Doesn't Exist, "Looking for Office Space"

.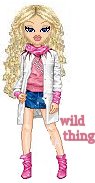 Wild Thing's comment.........

Well just make sure they're read their Miranda rights ok?
And this anti-American bunch of ghouls just announces this blithely. Over and over Obama is sending invitations to our enemies to come attack us. He even seems to be opening the door wide open for it. Obama must be shivering with anticipation!
Obama definitely has got something up his sleeve, because he's never cared about terrorism before. Maybe he is hoping it will help his poll numbers and get people not to think about the economy he is driving inot the ground.
All tyrants identify an external demon to capture the attention of the masses.

Notice they still omit the word "Islamic."
Posted by Wild Thing at February 3, 2010 04:50 AM
---
Comments
"The OSS tells FDR that Imperial Japan's navy are somewhere in the Pacific Ocean (Thanksgiving, November 24, 1941)?"
Posted by: darthcrUSAderworldtour07 at February 3, 2010 09:30 AM
---
I don't think obama has any plans for terrorists. The Christmas bomber was read his rights and jailed like a shoplifter might be. I think obama is inviting another attack and has some plans that will suit himself if an attack occurs.
Posted by: TomR at February 3, 2010 10:10 AM
---
Of course Tom, it's already been decided that it's Bush's fault. Actually, when the next hit comes, it'll be the end of the Yubamba saga as we know it today. Americans will no longer tolerate an appeaser of terror. Seems that tar and feathers and a railroad tie may be in his future. Course I keep hoping for that aortic aneurism cause I'm a non violent kinda person.
Posted by: Eddie (Enemy of the State) at February 3, 2010 10:55 AM
---
Oh yeah, they'll blame Bush for not "controlling" Al Qaeda enough, even though the congress and senate tied his hands on the war. Obama will do nothing but cower under the bed, shaking in fear. He will not be able to handle it one bit. And he'll act all surprised that another attack happened. But he might be the idiot to hit the red button and really do major damage.
Posted by: Lynn at February 3, 2010 02:15 PM
---
Lynn, with a little luck, he'll be sitting on a nuke when he pushes the button.
Posted by: Eddie (Enemy of the State) at February 3, 2010 05:27 PM
---
Darth, excellent point, thank you.
Tom, great way to put it. Yes like a shop lifter is about it.

Eddie, yes bring on the tar and feathers big time.
Lynn, I agree, they will blame Bush for everything. It is beyong insane how they keep doing that about every single thing.
Posted by: Wild Thing at February 4, 2010 01:22 AM
---