« Marines Face Fierce Resistance in Afghan Assault | Main | Joe Biden Blames GOP For Disaster of Obama And The Nightmare He Has Brought To America »
February 18, 2010
Bush "Miss Me Yet" Merchandise HOT Item At Cafe Press

Bush "Miss Me Yet?" merchandise is selling like hotcakes online.
The cheery image of former President George W. Bush appeared on a billboard in Minnesota earlier this month, next to the words, "Miss me yet?" It appears a lot of people think it's a fair question.
The online store CafePress saw a spike in demand for items featuring the same image as the billboard, the New York Daily News reports. Ten "Miss Me Yet?" items were on the company's list of its top-selling designs, CafePress spokeswoman Jenna Martin told the Daily News.
"There were no Obama-themed designs on the list," she said. "Bush has stolen the political spotlight, just like Sarah Palin did the week before when she re-surfaced with crib notes written in her palm."
Obama-themed merchandise saturated the Washington area around the time of the president's inauguration last year, but by the fall, the enthusiasm for Obama caps, t-shirts, commemorative plates and so forth, seemed to fizzle. U.S. News and World Report noted earlier this month that even the Obama Store, located in tourist-filled Union Station, has closed, in what "may be the most tangible sign yet that the [Obama] honeymoon is over."
.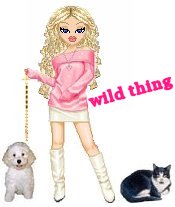 Wild Thing's comment.......
LOL Even CBS calls it "cheery." Meanwhile, Obama Store in Union Station closes.
I think there should be one that says, "I Still Miss Reagan!"
Pray for America's Freedom.
Frankly that comments here and is part of Team Theodore, you all know him, he also has shirts and stickers etc. I have not looked yet as of this posting to see if he has the Miss Me Yet items. But here is the link to his site just in case anyone might like to check it out.
Frankly Opinionated at Cafe Press
Posted by Wild Thing at February 18, 2010 05:40 AM
---
Comments
These sale figures are a real slap in the face to obama. It could be that obama voters cannot afford obama merchandise beacause they have lost their jobs.
Posted by: TomR at February 18, 2010 11:53 AM
---
Tom, they sure are, I love how you put that and it is so true. He has got to know about it and I can just imagine how ticked he is about it too.
Good point about those Obama voters too, not being able to afford things with no jobs etc.
Posted by: Wild Thing at February 18, 2010 07:08 PM
---