« Pelosi Renews Dispute With CIA Over Interrogation Techniques | Main | Obama Sure Is Touchy About Being Referred To As A Socialist »
February 25, 2010
America's First Muslim College Set To Open in Berkeley, California

Islam continues to advance in America. In this latest stage of Islam on the move, this school is offering only two majors. Arabic language and Islamic law and theology. The last thing that this country needs are more pro-Sharia Muslims. Sharia needs to be officially banned, and then any Muslim that calls for it afterwards shall be arrested or deported if possible. Those that want Sharia do not belong here, and are to be looked upon as enemies of the state.
Muslims are turning their sights to the Zaytuna College in California
WASHINGTON
As interested students race to beat the fast approaching enrolment deadline, Muslims are turning their sights to the Zaytuna College in California to see if America's first ever Muslim college will live up to the high expectations.
"We've been waiting for this time," Imam Zaid Shakir, a scholar-in-residence and lecturer at Zaytuna Institute and a co-founded of the college, told IslamOnline.net in an exclusive interview.
"It's been a long road to get here, Alhamdulillah, and to know that we're in this final part to getting freshman class set is very exciting."
Zaytuna College, a brainchild of Sheikh Hamza Yusuf, Imam Shakir and Professor Hatem Bazian, will stop accepting applications for its first freshman class of 2010 on March 1."
With the application process coming to a close, a committee is readying to study the applications and admit between 20-25 students as incoming freshmen.
And although the college is seeking Muslim students, it is not exclusive to Muslims.
There will be no gender separation at the college and academic pursuits and freedom will be paramount.
Course subjects have been decided on, but educators are now writing syllabi and mapping out teaching methodology for the subjects.
Currently only two majors are being offered: Arabic language and Islamic law and theology.
As the class size increases and more educators are hired, other majors will be offered, Imam Shakir said.
Zaytuna College is in the rigorous process of seeking accreditation from the Western Association of Schools and Colleges, a process that will take a number of years and one that Imam Shakir hopes will be completed by the time the freshman class graduates.
He noted that they have been able to achieve the goal of raising nearly $4 million needed for its temporary location at Berkeley.
Now they face the challenge of raising upwards of $65 million for an endowment fund that will ensure a consistent monetary support and alleviate the need for constant fundraising.
Along with that comes a move in the near future to a permanent location in Northern California.
Where America meets Islam

Imam Shakir, along with other Zaytuna College advisors, criss-crossed the country to drum up support, raise funds and answer questions from perspective students and their parents.
He also held a series of weekly informational online seminars explaining the unique nature of the college, which aims to meld two types of learning institution: a college focusing on religious study and one where such study will be explored in the context of a liberal arts education.
"It's the first time something like this is being attempted in this country," said Bazian, a professor at the University of California-Berkeley and at St. Mary's College of California.
"Years ago when we discussed the need for an accredited Muslim college in the US, we knew that we needed one where students learn about the Islamic faith but also how Islam works into the American fabric and into various liberal arts subjects—sociology, anthropology, history, philosophy."
For example, says Imam Shakir, in a philosophy class students will study Descartes but also spend a lot of time on Al-Ghazali.
"We want to teach the fundamentals of Islam—Shariah, history, Arabic, Qur'an—but we want to bring it into the context of an American education, how these branches of Islam work in the context of other educational subjects."
One of the goals of the college is to produce scholars of Islam who are a product of an American education system.
One of the main obstacles to the rise of Islam in the US has been that the majority of educators and mosque leaders are educated overseas.
"The wonderful scholars we have in the US get their Islamic foundation from universities in Egypt, Turkey, and other countries," notes Bazian.
"But we have not been able to produce scholars who received their education here in the US and who can truly understand and address the questions and concerns of the Muslim-American population."
Bazian asserts that Zaytuna College graduate could become imams at mosques and directors of Islamic community centers.
Imam Shakir explains that another important goal of the college is to provide a sound liberal arts education grounded by Islamic studies that can then be a jumping-off point to any advanced degrees in law, business, medicine and other subjects.
Omar A. Ansari says if he were 18 again, he would apply to Zaytuna College.
"I think a B.A. from Zaytuna would be a great foundation upon which to build further, even if one intends to do law, medicine, etc," he told IOL.
"I am looking forward to the day when the college allows its classes to be audited, inshallah."
Mona El-Bashir, a high school student in Virginia, she has been following the development of the Zaytuna College and is excited to see it opening in 2010.
"I am thinking about applying for 2011," she told IOL.
"I will have to convince my parents that it is a worthy enough education for me to travel all the way to the West Coast."
.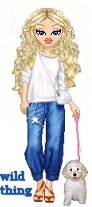 Wild Thing's comment........
This means they'll get the ability to issue student visas. Look for them to choose a highly prepared of hardcore Islamic proselytizers. This is scary.
I wonder if our taxpayers be funding this?
Posted by Wild Thing at February 25, 2010 04:47 AM
---
Comments
"Neca eos omnes. Deus suos agnoscet."
Get'r done!!!
Posted by: Jack at February 25, 2010 09:20 AM
---
Between the man-hating lesbian communists and the woman-hating muslim feudalists, it's a tough call. Place your bets....
Posted by: Curmudgeon at February 25, 2010 10:40 AM
---
My only hope is that this helps the mushy-headed Jewish liberals (of which Berkeley had many when I was at university there) to wise up.
Posted by: Curmudgeon at February 25, 2010 10:42 AM
---
Posted by: Trencherbone at February 25, 2010 11:12 AM
---
Lemme guess, it'll have both majors available for its students: Islamic Studies and Engineering.
Posted by: Anonymous at February 25, 2010 11:57 AM
---
Optional course for accredidation will include showing anger, burka design, and bomb making.
Posted by: TomR at February 25, 2010 01:25 PM
---
Thank you everyone so much. This is very concerning and things that are harmful and dangerous so much of the time start with that one first step and this is one of them.
Posted by: Wild Thing at February 25, 2010 06:11 PM
---
Got this hot, just moments ago:
To all my Christian friends;
Something wonderful happened in the Commonwealth of Kentucky today, Praise Jesus; our representatives voted 37 to 1 today to allow the Bible to become an elective class in the public schools!!! I am so happy. I have been praying that God would soften the people's hearts here, so they would be more receptive to God's word. There is one more vote . . Please pray with me that God's will be done! I can't find words to say how encouraging this is!
Now this is change I can be proud of!
States rights and sovereignty, let's take back our schools.
Posted by: Jack at February 25, 2010 07:57 PM
---