« John Murtha the Ear Mark King and Military Basher DEAD | Main | To The GOP Don't play Obama's Game With His Socialized Medicine Invite!!!! »
February 09, 2010
Obamanomics = Dow Jones Industrial Average Closed Below 10,000 For The First Time In Three Months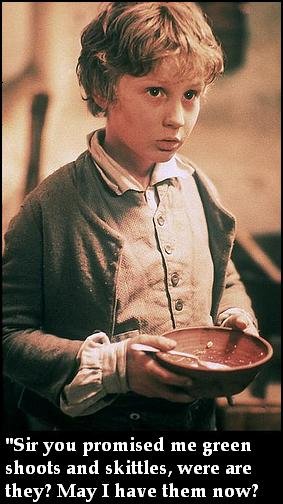 The Dow Jones industrial average closed below 10,000 for the first time in three months Monday on nagging concerns about debt loads in Europe.
Shares of big banks pulled the market lower, extending a slump that has led to four straight weekly losses.
Rising deficits in weaker European economies including Greece, Portugal and Spain have raised questions about the health of the global financial system.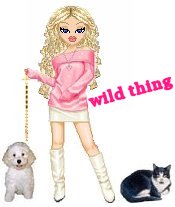 Wild Thing's comment.......
A down market is a bad grade that the Obama administration has earned. The market bounced, and then dropped, the blame Bush thing won't work well here.
Posted by Wild Thing at February 9, 2010 05:44 AM
---
Comments
It is going to be a tough, roller coaster market for at least the next year. If, in November, we can replace a lot of Congress with real conservatives then maybe the market will settle down and continue it's normal climb. And, if obama and the Dems don't completely destroy the economy in the next year. A lot depends on how badly the Dems remove the Bush tax cuts. Big tax increases will devastate the economy.
Posted by: TomR at February 9, 2010 10:53 AM
---
Tom, I hope so, I hope what you said will happen in November.
Posted by: Wild Thing at February 9, 2010 11:30 PM
---
Re Open letter to New Mexico Voters
Adam Kolesh for Congress
For you information many are now working to inform the citizens of New Mexico concerning to background of this less then honorable discharged Marine,feel free to use this letter as you see fit.
Here is the first of many post to educate NM voters.
Open Letter To New Mexico Voters

I ask each of you to vote for the person who not only would work hard for the state of New Mexico, but who also once elected would not bring dishonor to the state. This information contained in my post can be fact checked by you, as I ask you not to take one word of my post as truth without your own personal review and satisfaction that each word is the truth
I urge each of you to vote for someone who will not only earn those extraordinary benefits by working hard for the residents of New Mexico, but who will also bring honor to the state. Please reject anyone who would bring you dishonor.
Many New Mexicans have served this country honorably or have loved ones who have been or are currently in military service. Some have made the ultimate sacrifice with courage and no thought to their own welfare. Remember them when you vote.
You and your loved ones deserve representation by someone who did not leave military service with an 'other than honorable' discharge. Showing himself to have even less character and no patriotism after his less than honorable departure, Kokesh then traveled to a US military base in Germany with his partners in cowardice and insurrection, Iraq Vets Against The War (IVAW), to spread his disgrace & dishonor to our fighting men and women by encouraging them to behave as he did - to forsake their commitments and desert during a time of war.
U.S. Military service is all-volunteer. Kokesh was not forced to enlist ... and I'm sure he cashed every paycheck.
Don't take my word for it, check out the facts for yourselves. The information is easy to find and only a mouse click away
.
New Mexico deserves better
Thanks for hearing me out.
PS I saw you during the Bob Hope show in Vietnam.I have carried those memories with me and wish to say thanks for the momories,I will never forget your kindness
George Samek
CWO US Army Retired
Vietnam Vet Tet 68 Saigon
18th MP Brigade.67-68
Posted by: CWO George Samek US Army Ret. at February 14, 2010 05:51 AM
---
CWO George Samek, thank you so much for the information, I really appreciate it.
Thank you too for sharing about Bob Hope and the show in Vietnam. George, thank you with all my heart for serving our country.

Welcome Home CWO George Samek! (((hug)))
Posted by: Wild Thing at February 15, 2010 04:16 AM
---
And CWO George Samek please stop by any time to comment and give your input. I have added you to the already approved list for commenting.
Posted by: Wild Thing at February 15, 2010 04:20 AM
---