« Awesome Charles Krauthammer: "This was the best week since spring break!" | Main | McCain-Backed GOP Senate Candidate Carly Fiorina Hearts Jesse Jackson »
January 24, 2010
U.S. Marine Corps Ends Role in Iraq
Harry Reid back in 2007 saying war is lost in Iraq

The US Marine Corps finished their work in Iraq on Saturday

U.S. Marine Corps Ends Role in Iraq
The U.S. Marine Corps wrapped nearly seven years in Iraq on Saturday, handing over duties to the Army and signaling the beginning of an accelerated withdrawal of American troops as the U.S. turns its focus away from the waning Iraqi war to a growing one in Afghanistan.
In Baghdad, meanwhile, Vice President Joe Biden held talks with Iraqi leaders amid growing tensions over plans to ban election candidates because of suspected links to Saddam Hussein's regime.
The White House worries the bans could raise questions over the fairness of the March 7 parliamentary elections, which are seen as an important step in the American pullout timetable and breaking political stalemates over key issues such as dividing Iraq's oil revenue.
The Marines formally handed over control of Sunni-dominated Anbar, Iraq's largest province, to the Army during a ceremony at a base in Ramadi — where some of the fiercest fighting of the war took place.
If all goes as planned, the last remaining Marines will be followed out by tens of thousands of soldiers in the coming months. President Obama has ordered all but 50,000 troops out of the country by Aug. 31, 2010, with most to depart after the March 7 parliamentary election.
The remaining troops will leave by the end of 2011 under a U.S.-Iraqi security pact.
As many as 25,000 Marines were in Iraq at the peak, mostly in Anbar province. The few thousand who remain — except for U.S. Embassy guards and advisers in Baghdad — are expected to ship out in a matter of weeks.
.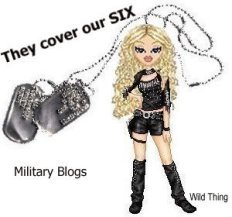 Wild Thing's comment.......
Hello Harry Reid , I thought you told us we lost in Iraq. Thank You George Bush for providing the leadership to get the job done. Thank you, Lord, for these brave men and women.
Posted by Wild Thing at January 24, 2010 04:55 AM
---
Comments
Thank you Theodore and THANK YOU USMC! The Anbar Awakening Story is one for the History Books and another worthy victory for the USMC. Someone will get a Pulitzer if they write the truth...Michael Trotten did great work on the Anbar fight, http://www.michaeltotten.com/archives/001514.html
For the story from the source, Scroogle Lt. General John Allen, the USMC Commander who lead on the ground in Anbar. One of many Brilliant Leaders in the US Military.
Posted by: WestWright at January 24, 2010 07:02 AM
---
It is my hope that they get to come home for a much needed rest. It is my suspicion that they will be redeployed to Afghanistan. I know they are up to the task, but it still breaks my heart that they may have to. My son leaves for Afghanistan in a few more weeks. He and his team, MP's, have been training very hard. I pray every day that they are getting the right training for the job they will be asked to do, and that their commanders will apply the wisdom of Job to the tasks set before them.
P.S. I am also glad that Bush gave the Commanders an opportunity to, ram it up Reid's backside, his comment that the war was lost.
To all our men and women in the field, Semper-Fi and God speed.
Posted by: Craig Stokes at January 24, 2010 10:42 AM
---
Welcome home Devil Dogs, you've earned a deserved rest but we all know it won't happen.
Message to Dingy Harry and his protected self serving ilk, how many died in your place?
Posted by: Jack at January 24, 2010 12:39 PM
---
The deadliest weapon in the world is a Marine and his rifle!
—General John J. "Black Jack" Pershing, USA
Just upholding 234 years of tradition.
Well done Marines,
Semper Fi.
Posted by: Mark at January 24, 2010 08:50 PM
---
Jack, that is great thank you.
Thanks everyone and HUGE thank you to our Marines.
Posted by: Wild Thing at January 24, 2010 10:54 PM
---