« Congressman Peter King "Heads Should Roll' Over Security Failures" ~ I Agree! | Main | Obama KNEW Possible Terror Threat Before His Trip To Hawaii »
January 02, 2010
Troops Get Their Own New Year's Bowl Moment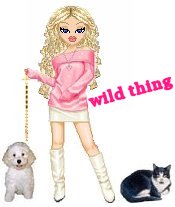 Wild Thing's comment.........
Love it, it is always great when we see people supporting our awesome troops.
Some former college stars played a game of flag football with a group of U.S. soldiers who spent New Year's Day on their base in Baghdad. (Jan. 1)
Posted by Wild Thing at January 2, 2010 01:49 AM
---
Comments
AP blew this big time...
One is Bruce Smith former Defensive End (all Pro) for the Buffalo Bills, and NFL Hall of Fame, Barry Switser, College football coach at Oaklahoma and Head Coach of the Dallas Cowboys and Superbowl winning coach. And last but not least Brian Bosworth, Linebacker, two time Dick Butkis award for the Oaklahoma 'Sooners', and drafted by (I think No. 1 or in the top 5) and played for the Seattle Seahawks. These are not your run of the mill College players.
As important as this is to the troops you'd think the paper's would try to get it right.
Posted by: Mark at January 2, 2010 07:50 PM
---
Mark, thank you, you did what I might have
messed up on big time.
Posted by: Wild Thing at January 3, 2010 12:13 AM
---