« Too Much of a Bad Thing...Who's panting for Obama speech number 412? Exactly no one! By Mark Steyn | Main | U.N. Seeks to Drop Some Taliban From Terror List »
January 26, 2010
This Week's Top Jokes From America's Favorite Conservative Comedian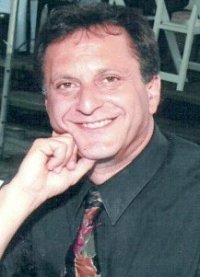 This Week's Top Jokes From America's Favorite Conservative Comedian
by Evan Sayet
Well, we're now fully a quarter of the way( of a 4 year term) through the Obama administration and the Democrats are still blaming President Bush for all their failures. In fact, here in California, Barbara Boxer has proposed a new law to change the name of the San Andreas Fault to "It's All George Bush's Fault..."

...Democrats are truly talented people. It's amazing how they can point so many fingers while still having their hands out. All of this while somehow managing to give the American people the finger.

At the end of the first year of his presidency, many Americans are complaining that Obama has failed to keep his campaign promise to be transparent. I couldn't disagree more. Seems to me every day more and more people are seeing right through him.
You know, it might not be Obama's fault. Sometimes broken campaign promises are really just misunderstandings. It's true., Obama hasn't been "bi-partisan" but maybe that's not what he meant. Maybe he meant that, with things like the Louisiana Purchase and the Cornhusker Kickback, he was planning to buy partisans.

And now that the new year has arrived another of the President's ultimatums to the Iranians has come and gone with the White House taking no action. Perhaps, this too is a misunderstanding. You see, to Republicans, Iran is a noun. To Democrats, Iran is a verb.

Last week the Presidesnt promised that "the buck stops" with him on terrorism. I don't believe him. Not just because he's famously weak on terrorists, but, thanks to the Obama economy, no one has a buck left to pass.

Now the President is planning to try even more terrorists in the United States. If you think about it, Obama has brought more terrorists to America than Osama bin Laden.

The good news is that the terrorists aren't very smart. Like this last guy, who I call the "Eunuch Bomber." After all, if I believed I was about to go to heaven and meet up with seventy-two virgins, the last place I'd put the bomb is in the front of my pants.

And now that Obama has given the terrorists lawyers, you know some Johnny Cochrane-type is going to defend the Eunuch Bomber by saying "If the man can't sit, you must acquit."

Meanwhile, referring to Patrick Kennedy's repeatedly calling Martha Coakley "Marcia,: the headline in the Drudge Report read: "Kennedy Doesn't Even Know Her Name." Come on, give the guy a break. He's a Kennedy. By five o'clock he probably can't remember his own name.

...and, as the old saying goes, it's always five o'clock somewhere.



.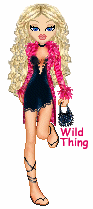 Wild Thing's comment.......
Good job!

Evan Sayet is also on Facebook if anyone would like to friend him. He is a god guy.

......Thank you RAC for sending this to me.


RAC has a website that is awesome. 336th Assault Helicopter Company


13th Combat Aviation Battalion - 1st Aviation Brigade - Soc Trang, Republic of Vietnam


Posted by Wild Thing at January 26, 2010 04:49 AM
---
Comments
Funny! I'll have to look him up on fb. We need more good, clean fun comedians in today's world. I'm tired of the Rosies, Joys and Kathys of the world who are bitter, ugly, foul mouthed libs.
Posted by: Lynn at January 26, 2010 08:11 AM
---
Some good laughs to start the day.
Posted by: BobF at January 26, 2010 09:49 AM
---
Buypartisan is a verb to Democrats.
And bi-partisan is an adjitive to Republicans? It is a dirty work in both language.
Posted by: Avitar at January 26, 2010 12:36 PM
---
Yeah we sure do need some more decent comedians that are actually funny. Jack Benny, Burns and Allen, Red Skelton just to name a few.
Well say good night Gracie...Good night, Gracie.
Posted by: Mark at January 26, 2010 06:22 PM
---
LOL I remember the Good night Gracie, hahaha
Posted by: Wild Thing at January 27, 2010 03:03 AM
---