« Pearl Harbor Day Left OFF Calendars and Islamic New Year In It's Place | Main | Doug Flutie Endorses Scott Brown »
January 12, 2010
Sarah Palin to Contribute to Fox News and Starts Tonight
Governor Palin Joins FoxNews (FoxPromo 2010-01-11)

Sarah Palin joins Fox News as a contributor! Sarah Palin will debut on The O'Reilly Factor TONIGHT, Tuesday at 8p ET for her first official day on the job.
Former Gov. Sarah Palin of Alaska has signed on as a contributor to the Fox News Channel.

The network confirmed that Ms. Palin would appear on the network's programming on a regular basis as part of a multiyear deal. Financial terms were not disclosed.
Ms. Palin will not have her own regular program, one person with knowledge of the deal said, though she will host a series that will run on the network from time to time. This person would not elaborate, but the network does have a precedent for such a series. Oliver L. North is the host of an occasionally running documentary series on the military called "War Stories."
Many suspected that when Ms. Palin retired as the governor of Alaska last summer she was doing so to pursue some sort of career in television. The Fox News deal, however, would not seem to be all-encompassing, and would appear to give her room for other pursuits, as well.
The deal was formally announced on Monday afternoon. Robert Barnett, Ms. Palin's lawyer, did not respond to a call for comment. "I am thrilled to be joining the great talent and management team at Fox News. It's wonderful to be part of a place that so values fair and balanced news," Ms. Palin said in a statement.
.
Fox News' Brett Baier a good guy welcomes the new FOX contrinuttor from his show.
.
Former Alaska Governor Sarah Palin has signed a multi-year deal with FOX News to serve as a contributor across all FOX News platforms, announced Bill Shine, Executive Vice President of Programming.
In making the announcement, Shine said, "Governor Palin has captivated everyone on both sides of the political spectrum and we are excited to add her dynamic voice to the FOX News lineup." As a contributor, Palin will provide political commentary and analysis for FOX News Channel (FNC), FOX Business Network (FBN), FOXNews.com, and FOX News-produced special event political programming for FOX Broadcasting.
In addition, she will host periodic episodes of FNC's "Real American Stories," a series exploring inspirational real-life tales of overcoming adversity throughout the American landscape that will debut in 2010.
Palin added, "I am thrilled to be joining the great talent and management team at FOX News. It's wonderful to be part of a place that so values fair and balanced news."
Also, Bill O'Reilly's producer appeared on FOX News's online streaming show, The Strategy Room this afternoon and announced Palin would be appearing on O'Reilly Tuesday night as her first contributor appearance.
.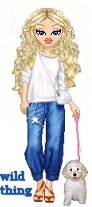 Wild Thing's comment.........
Great news - expect a huge response from the left - squawking and bleating - it will be such fun to watch them pull their hair out. The best part is when Fox's ratings rise due to her appearances the libs will bitch and moan and be confused why it happened. (while they tune in to watch)
I love this. She trained in TV Journalism. This is a perfect fit, and she can come and go as she pleases.
This would be like Ronald Reagan's career in radio. His commentary kept him in the public eye and vastly increased his positives as the Great Communicator right up until he declared as a candidate for president.

......Thank you RAC for sending this to me.


RAC has a website that is awesome. 336th Assault Helicopter Company


13th Combat Aviation Battalion - 1st Aviation Brigade - Soc Trang, Republic of Vietnam


Posted by Wild Thing at January 12, 2010 02:55 AM
---
Comments
I'm sure she's going to knock the socks off of everyone. She's going to do really well. I have something else to do tonight, so I'll probably miss tonights, but I'll look forward to seeing her in the future.
Posted by: Lynn at January 12, 2010 08:15 AM
---
Its too bad She has to be on O'reilly's he can't shut up long enough to let the guest talk. I want to hear what she has to say not the inane questions Oreilly may have.
Posted by: Mark at January 12, 2010 08:24 AM
---
I agree, this is some good news. Now if Laura Ingraham would replace O'Reilly it would be even better.
Posted by: Bob A at January 12, 2010 08:26 AM
---
BobA, I agree 100%. O'Reilly is a norgensweger.
Posted by: Eddie (Enemy of the State) at January 12, 2010 08:47 AM
---
Missed the event. What a disappointment, she has to be paired up with that dickhead O'Reilly. Beck sure must have put O'Reilly's ratings in the shitter for this to happen, he's no better than McCain in my view. O'Reilly is another Gonaldo Rivers!!! Kick him in the ..... Sarah, it's okay, he doesn't have any.
Posted by: Jack at January 12, 2010 12:11 PM
---
Hot damn! This will be great I love to listen to Sarah. She is so realistic and doesn't promise the mon. All of her actions are pure conservative.
I am joining the chorus on this. Bill O'Reilly is a putz. I can't stand his arrogance. I wish Fox would dump him.
Posted by: TomR at January 12, 2010 02:43 PM
---
Yes, I will join the chorus as well. It would be better if they sent Oreilly on a golf outing and Sarah could host the show.
Posted by: Jim at January 12, 2010 04:17 PM
---
Can't wait for Right Winger Sarah to cross-check Jaun Williams into the boards... conservatively!
"Sarah shoots and scores!!!"
Posted by: darthcrUSAderworldtour07 at January 12, 2010 06:01 PM
---
It will be fun to watch her cross swords with the liberal pundits on FOX. I like your reference to Reagan, I hadn't thought of that.
Posted by: Ron Russell at January 12, 2010 10:26 PM
---
I agree with all of you about O'Reilly.
She did great tonight and so refreshing.
I agree too with that it would be great
to have Laura Ingraham replace O'Reilly.

Thanks everyone.
Posted by: Wild Thing at January 13, 2010 12:18 AM
---