« Sept.11 Terrorism Trial Will Cost Hundreds of Millions of Dollars, Says Mayor | Main | Palin rebuffs CPAC, Keene ~ GOOD For Sarah! »
January 08, 2010
Ribbons for Soldiers Banned on the Litchfield Green

Ribbons for Soldiers Banned on the Litchfield Green

The yellow ribbon controversy in Litchfield is far from over. Even though the ribbons were banned from the town green several months ago, people keep putting them up.
"I'm wondering if anyone really dares to remove them at this point. I'm glad to see they are still there, but I'm confused why there is controversy to begin with," said Cindy McPhee, of Litchfield.
On Tuesday night, the board that voted to remove them scheduled a public hearing to figure out a more permanent show of support.
"I think it's impressive so many people are showing support for the yellow ribbons and the only reason I got involved is because I had heard they were taken down," said Leslie Caron, of Litchfield.

The reason they were taken down, according to the Board of Warden and Burgesses, was that they set a precedent for other causes to hang ribbons. More importantly, the board says the worn and tattered ribbons are a disrespectful display.
"Its become very obvious the yellow ribbons mean a lot to people if they are displayed with honor and dignity that is," said Victoria Sansing, a board member.
One of the board members is a Vietnam veteran, while at least 2 others are married to veterans. They said their job is to listen to the people requests at a public hearing and maintain the appearance of the town green.
"I feel really hurt sitting on the board and being called a communist when I whole heartedly support the troops," said Peter Gay, a board member and veteran.
The public hearing to discuss the yellow ribbons is set for February 2nd at the First Congregational Church at 7pm.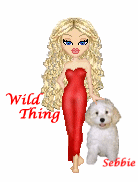 Wiild Thing's comment.......
I realy hate this! I am so sick of the left and the way they want this kind of thing and so much of the time get their way. I sure hope they get to keep their ribbons.

....Thank you Mark for sending this to me.


Mark
3rd Mar.Div. 1st Battalion 9th Marine Regiment
1/9 Marines aka The Walking Dead
VN 66-67


Posted by Wild Thing at January 8, 2010 04:49 AM
---
Comments
If Assholes could fly, Litchfield would be an Airport.
Posted by: Mark at January 8, 2010 09:16 PM
---
Posted by: Wild Thing at January 9, 2010 01:37 AM
---