« Merry Christmas From Afghanistan ~ God Bless Our Troops and Keep Them Safe! | Main | Freed Guantánamo Inmates Are Heading For Yemen To Join al-Qaeda fight »
January 05, 2010
Republican Scott Brown from MA Will Fight The Fight the SEIU & Demcare Corruption
Scott Brown is the Republican candidate for the vacant U.S. Senate seat from Massachusetts. Brown announced his candidacy on September 12, 2009, following the death of Senator Edward M. Kennedy.
Currently, Scott Brown represents the Norfolk, Bristol, and Middlesex District, in the Massachusetts Senate, where he is his third term.
Previously, Senator Brown served three terms in the Massachusetts House of Representatives from the 9th Norfolk District. Prior to his election to the House in 1998, Brown had served as a Wrentham Selectman and town Assessor.
Senator Brown is a graduate of Wakefield High School, Tufts University, and Boston College Law School. He is a practicing attorney, and a 30 -year member of the Massachusetts National Guard, where he currently holds the rank of Lt. Colonel in the Judge Advocate General's Corps. Brown was awarded the Army Commendation Medal for meritorious service in homeland security after the attacks of September 11, 2001.
From Scott Brown's campaign office:
"Scott is a conservative. In fact, he will be the most conservative Senator elected from MA since . . . Senator John F. Kennedy, who nowadays would be denounced by liberals as "a dangerous right-winger." JFK loved our country, and he knew that in a recession you don't raise taxes -- instead, you cut them. And as a man with chronic ailments, JFK had no desire to our health system into one resembling Bulgaria's.
"Scott Brown is committed to voting to repeal the health care monstrosity Reid and Pelosi are busy hatching. He's against the Cap-and-Tax legislation. He's in favor of reducing our taxes. And, unlike Obama, he's not afraid to use the phrase "war on terror."
There is a special election in Massachusetts on January 19th to fill the late Ted Kennedy's seat.
If you live in Massachusetts, remember to vote on January 19, 2010 – rain, sleet or snow! This is already an historic race as Coakley could be the first woman from Mass. in the Senate and Brown is a Republican vying for Kennedy's seat that was Democratic for decades.
Republican Scott Brown is a regular guy who drives a truck with nearly 200,000 miles on it. He says the truck has brought him closer to the people as he's traveled around Massachusetts during the special election to replace the late Ted Kennedy in the U.S. Senate. He says people tell him that spending is out of control in Washington and they are concerned about the path our country is on. He says he wants to be a voice for the people and end business as usual in Washington. The ad ends with his daughter, Arianna, greeting him with a "Hey, Dad" as he returns home from another long day of campaigning.

.

Last month, I noted how Massachusetts Senate GOP candidate Scott Brown called out rival Democrat candidate Martha Coakley's SEIU thug pals.
The Purple Shirts continue to "pull out all the stops" to install Coakley in Teddy Kennedy's seat. The special election will be held January 19.
SEIU endorsed her in October, poured $214,000 into a radio ad buy for her in December, and are pouring all available "resources and clout" into her bid. As she prattles on about "economic justice," Coakley now boasts a total campaign treasury of more than $5 million:
Attorney General Martha Coakley raised more than $1 million over the past six weeks for her US Senate campaign, bringing her total haul for the race to $5.2 million, her campaign reported yesterday. The campaign of her rival, state Senator Scott Brown, said it raised $700,000 during the same period, much of it on the Internet, for a total of $1.2 million.
Coakley, who faced three opponents in the Democratic primary, started the special election campaign with less than $500,000 in her campaign account, compared with about $300,000 for Brown, a Republican of Wrentham.
Coakley raised the $1 million between Nov. 20 and Dec. 31. The campaign did not release donor lists, say how much money the campaign spent over that period, or reveal how much it has in the bank to begin the new year. Those details must be included in information that has to be submitted next week to the Federal Election Commission.
Where's the GOP establishment?
Yes, once again, it's up to grass-roots conservatives and independents to help a GOP candidate fight the Big Labor-backed corruptocrat. Demcare hangs in the balance. Yet, Brown received a measly $50,000 from the national GOP and NRSC compared to the nearly $1 million that radical leftist Dede Scozzafava raked in.
Sean Trende crunches the numbers and will be "stunned if Brown wins." But Patrick Ruffini sees "evidence Scott Brown is within single digits." And William Jacobson reports on the grass-roots conservative groundswell for underdog Brown:
Three things have happened in the last three weeks to make this election competitive:
1. Coakley's "read my lips" moment: During the campaign, Coakley promised as a matter of "principle" not to support the Senate health bill if it contained restrictions on abortion. This promise was a prime fundraising tool. Just days after the primary, Coakley went back on this promise, and now is in the Harry Reid/Ben Nelson camp, to the anger of the left-wing base.
2. Obamacare is sinking in popularity: Harry Reid and the Democrats in the Senate demonstrated, in the weeks leading up to Christmas eve, the absolute moral corruption in Washington, D.C., by legally bribing Senators to vote for the health care bill. By supporting these efforts, Coakley has shown herself to be just more of the same (and her own maneuvers around the campaign finance laws drive that point home). At a time when the country is facing monumental deficits and national debt, Coakley handed Brown the central issue in the campaign – Democratic efforts to force through a health care bill which is unpopular and economically ruinous. Had Coakley stood by her "principles" she would not be in this position.
3. Brown has gone viral: Largely shunned by the Republican establishment, Brown has utilized an online strategy which has ignited a grassroots campaign to get Brown elected. Do a Google search of blogs, and you will see that Brown is the talk of the internet, and most posts about Coakley are negative. While the mainstream media still holds great sway, Brown is seen as rising and Coakley as more of the same. Brown is winning the online battle.
Moe Lane at RedState underscores that most of Coakley's cash was spent securing the Dem nomination:
You see, most of that money Coakley raised got spent fighting for the nomination. William Jacobson's all over this topic: while he and I both think that she's got more money in the bank right now than Brown, it's not the 5-to-1 advantage she's hyping. At best, it's 3-to-2. She's also facing the problem that her public retreat on abortion language in the bill is going to depress enthusiasm in the progressive netroots; and that Republican activists at least have noted that flipping Massachusetts could – could! – possibly derail the health care rationing bill, and are contributing accordingly…
Pro-lifers in Massachusetts are also rallying around Brown. LifeNews reports:
In a state known for its left-leaning and pro-abortion politics, Brown has an uphill battle but he enjoys the support of Massachusetts Citizens for Life. Jack Rowe, chairman of the MCFL PAC, emailed LifeNews.com today to say that he is seeing movement in Brown's direction. "People are terribly upset about health care and asking what to do. Here is the very exciting part. We in Massachusetts can actually save the whole country from this awful health care. Our PAC has been supporting Scott Brown because he will be a pro-life vote in the Senate. Scott Brown will also vote against the health care bill. After the compromise bill comes out of conference, it must be approved again by each house. Brown will vote against the bill. That means there will not be 60 votes in the Senate. That means the bill will be defeated." That's a lofty goal but Rowe is encouraging pro-life advocates in Massachusetts to get involved in the special election. "Can we do it? We certainly can! Turn-out will be very small," he said — adding that the pr-life movement could change the dynamics of the race of it gets mobilized.
This is . Brown's campaign site is here.
You can learn more about Scott Brown by visiting his website: www.brownforussenate.com

.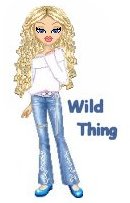 Wild Thing's comment.........
Can we imagine 41 votes on the Republican side, which means filibuster, which means No cloture, which means No ObamaCare, ObamaDontCare, ReidPelosiCare, or WhatevertheHellCare they call it?
This is Scott Brown's page at FACEBOOK

....Thank you Mark for sending this to me.

Mark
3rd Mar.Div. 1st Battalion 9th Marine Regiment
1/9 Marines aka The Walking Dead
VN 66-67


Posted by Wild Thing at January 5, 2010 05:40 AM
---
Comments
Let's celebrate with a Teddy and Simpson toast - a VODKA & OJ bottoms up?
Posted by: darthcrUSAderworldtour07 at January 5, 2010 10:13 AM
---
I think I will send a few $$ Brown's way. I see the RNC is it's usual incompetent self.
Posted by: TomR at January 5, 2010 11:16 AM
---
It's nice to see ordinary, everyday people taking a stand finally! It's time to clean house and senate and get this nation back on track to the glorious days that can be ahead. My great grandpa's cousins son was a Senator from the state of Massachusetts, by way of Maine where he grew up, went to Bowdoin College under Joshua Chamberlain and served with the 17th Maine during the Civil War as a Major. He was a lawyer in Massachusetts as well.
Posted by: Lynn at January 5, 2010 02:03 PM
---
Why isn't the RNC supporting this man. This is nuts, they are programmed to lose. What the hell is wrong with them.
Posted by: Mark at January 5, 2010 04:35 PM
---
I agree, the RNC should be backing this fine man and it is doing what it has disappointed us about so much in the past. Shame on all of them, Michael Steele and everyone in the leadership of the RNC and GOP. They are as bad as Pelosi etc. and NOT listening to we conservatives.....what the heck is it going to take. grrrrrrr
Posted by: Wild Thing at January 5, 2010 07:36 PM
---
WE NEED CHANGE / WE NEED BROWN
This state is so STAGNANT because of the
SAME OLD / SAME OLD thought process.
First time involved in politics but our state and nation
NEED CHANGE NOW.
Posted by: C White at January 6, 2010 07:51 PM
---