« The Quiet Man | Main | Purple Shirted SEIU Members Holding Signs For Scott Brown »
January 17, 2010
Pug Imitating A Blender ~ LOL Cute and Funny!!
"My mom was using the blender and my dog Ozzy decided he was going to run in circles to imitate it. " as told by the person that made the video.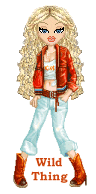 Wild Thing's comment.....

Thank God for our animals we all have. They are all so dear and such fun.

......Thank you RAC for sending this to me.

RAC has a website that is awesome. 336th Assault Helicopter Company

13th Combat Aviation Battalion - 1st Aviation Brigade - Soc Trang, Republic of Vietnam


Posted by Wild Thing at January 17, 2010 05:50 AM
---
Comments
That is just too cute? I always new Puglies were good for something other than chasing parked cars. (That is what shoved their noses into their heads.)
"Never Forget 9/11/01 or 11/5/09 and the lives lost or affected then."
Posted by: Frankly Opinionated at January 17, 2010 08:48 AM
---
That's funny. Must be a pitch in the noise level the pug doesn't like. Back in the early 70's I was burning the candle from both ends, school and work and little rest. The duplex we were living in had a neighbor "behind the wall" with a yapper, that little SOB disrupted me at all hours. I've slept through artillery but not that yapping. I got one of those 'silent whistles' and coached him to serenade them at night while I studied, every time he'd shut up I'd blow that whistle. They got the dog a doghouse and ol' yapper went outside.:)
Posted by: Jack at January 17, 2010 11:29 AM
---
I wonder if dogs get dizzy. Jack, that's so devious, but effective. Hehe.
Posted by: Jim at January 17, 2010 12:24 PM
---
LOL Jim, devious, you bet, that same 'hood' had a CB'r at the end of the block, he wasn't legal and often he'd bleed over into the radio and TV's throughout the 'hood, I built a spark gap oscillator in the basement and when he came on I'd fire it up. He could talk all he wanted too but couldn't hear them back. The FCC boys came by one day and bye bye CB, must have been a bad pole transformer???:)
Posted by: Jack at January 17, 2010 03:10 PM
---
Posted by: Wild Thing at January 18, 2010 12:11 AM
---