« Obama (Gates) Says Taliban Must Take Legitimate Afghan Role | Main | Lt. Andrew Kinard, and Trace Adkins, and the West Point Cadet Glee Club »
January 23, 2010
Obama Seen as Anti-Business By 77% of Investors ~ So True!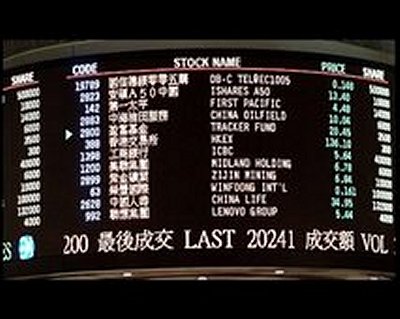 Obama Seen as Anti-Business By 77% of Investors
U.S. investors overwhelmingly see President Barack Obama as anti-business and question his ability to manage a financial crisis, according to a Bloomberg survey.
The global quarterly poll of investors and analysts who are Bloomberg subscribers finds that 77 percent of U.S. respondents believe Obama is too anti-business and four-out-of-five are only somewhat confident or not confident of his ability to handle a financial emergency.
The poll also finds a decline in Obama's overall favorability rating one year after taking office. He is viewed favorably by 27 percent of U.S. investors. In an October poll, 32 percent in the U.S. held a positive impression.
"Investors no longer feel they can trust their instincts to take risks," said poll respondent David Young, a managing director for a broker dealer in New York. Young cited Obama's efforts to trim bonuses and earnings, make health care his top priority over jobs and plans to tax "the rich or advantaged."


Obama spooked the market on Thursday with talk of new government regulations on financial companies.

Stock futures falling; market set to resume slide
January 22,2010
President Barack Obama spooked the market Thursday, after asking Congress for limits on how large big banks can be and to end some of the risky trading large financial companies have used in recent quarters to boost profits.
The market could be re-entering a period of uncertainty that defined the financial crisis and sent it cratering nearly a year ago before its 10-month rally.
Large financial firms, including JPMorgan Chase & Co., Citigroup Inc. and Bank of America Corp. all plummeted Thursday. The three big banks, which have prominent consumer and investment banking operations, would likely be the hardest hit by Obama's new regulations. Shares of each all declined more than 5 percent.
Meanwhile, bond prices dipped Friday morning. The yield on the benchmark 10-year Treasury note, which moves opposite its price, rose to 3.61 percent from 3.59 percent late Thursday.
The dollar fell against other major currencies, while gold prices also declined.
.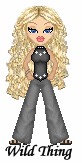 Wild Thing's comment........
Obama is trying to destroy american exceptionalism and is succeeding.
The remaining 23% must have photos of Kim Jong Il in their offices. Fools!
Obama has held our country back for a year. Somehow he has got to be kicked out of office, oh how I wish that was possible.
Posted by Wild Thing at January 23, 2010 04:48 AM
---
Comments
Every time he opens his mouth and talks about going after banks, the market takes a dump. My funds dropped a few thousand this week because of this SOB's mouth.
Posted by: BobF at January 23, 2010 09:42 AM
---
Yeah hear that BobF. It started going south in March 2008. Barry just accelerated it with his Fabian like mentality. But he's pissing everybody off. The Banks he should keep on his good side...Ooops I misspoke, he has no good side.
I read somewhere that obama wants to force people to buy Treasury Bills(T-Bills) with their retirement money. In other words invest your hard earned money in Barry's worthless paper. So he can throw more of it away paying back bribed voters.
Buy Gold. I've been telling my Son the CPA (Mr. Bigshot), "buy gold." Ohhh...no, He says, stay where you're at. Well we have lost a bundle, staying where we are at, and if Obama monetizes the debt again. Mr. Bigshot's, getting a visit from a very angry CLIENT.
Of course, first, I will have to deal with his Mother, who thinks she gave birth to the prodigal son,...I swear they are all against me.
God, Gold and Guns.
Posted by: Mark at January 23, 2010 11:29 AM
---
The only people with money is the govt. They are printing it and spending it like crazy. Govt. is where regulations should be utilized.
I am getting ready to roll over a CD and the best the bank(Chase) is offering me is .25%, a quarter of a percent. That money is better kept under my mattress.
My stock portfolio is down thanks to Dodd and Fwanks and the Democrat Congress. It gains a bit back and obama has to open his flytrap mouth and the Dow and S&P drop again. These Liberals only know tax and spend, our money.
I bought gold back in the Jimmy Carter days and now it is worth a lot. It is bad when gold goes up in value. That is a sign of a weak economy and bad legislation.
Posted by: TomR at January 23, 2010 12:25 PM
---
Mark, TomR--
Never mind the gold; buy copper, lead and brass assemblies.

Posted by: Rick at January 23, 2010 11:58 PM
---
Thanks for all your input, I really appreciate it. Thanks Bob, Tom, Rick and Mark.
Posted by: Wild Thing at January 24, 2010 01:30 AM
---