« Obama Reaffirms Guantanamo Bay Prison Closure Plans | Main | Thought Control on the American Campus~ Sheesh! »
January 06, 2010
Obama Blames Intel. Community and NOT Janet N. and More Concerned With Spying On Icebergs Then Terrorism
Helen Thomas Tells Robert Gibbs and White House "You Blew It"
Reporter Helen Thomas telling White House Press Secretary Robert Gibbs at a Press Briefing today, January 5, 2010, that many people are saying "You blew it" on preventing terrorist Umar Farouk Abdulmutallab from having opportunity to blow up Northwest Airlines Flight 253. Gibbs was trying to give a non-answer to another reporter's question on the subject, when Thomas interrupted Gibbs and told him many people are saying "You blew it."

After returning from his 11 day Hawaiian vacation Barack Obama announced changes today in the fight against man-made disasters. And also blames the intelligence community for the attempted Christmas bomber attack.

Barack Obama scolded 20 of his highest-level officials on Tuesday over the botched Christmas Day terror attack on an airliner bound for Detroit, taking them jointly to task for "a screw-up that could have been disastrous" and should have been avoided.
After that 90-minute private reckoning around a table in the super-secure White House Situation Room, a grim-faced Obama informed Americans that the government had enough information to thwart the attack ahead of time but that the intelligence community, though trained to do so, did not "connect those dots."
"That's not acceptable, and I will not tolerate it," he said, standing solo to address the issue publicly for the fifth time — and the first in Washington — since the Dec. 25 incident.
Obama said, ""We have to do better and we will do better. And we will do it quickly."
Obama also admitted that, "We had information that this group was working with an individual … who we now know was in fact the individual involved in the Christmas attack."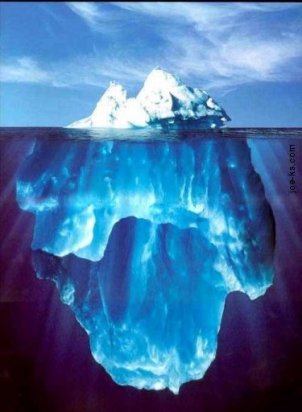 Obama outlined changes to the security protocol.
The latest changes implemented by the Obama Administration also mean that the CIA will be spying on icebergs instead of terrorists.
The National Center for Public Policy Research reported:

National Center for Policy Research
As terrorists continue to infiltrate America, the Obama Administration is tasking some of our nation's most elite intelligence-gathering agencies to divert their resources to environmental scientists researching global warming.
Experts with The National Center for Public Policy Research are decrying this practice as a distraction from important counterterrorism duties. They further question if it a possible avenue to renew climate change subterfuge already plaguing some of these scientists.
"This is another example of President Obama not taking terrorism seriously," said Deneen Borelli, a fellow with the National Center's Project 21 black leadership network. "Our enemies must be laughing at the Obama Administration's incompetence."
A similar program was discontinued by the Bush Administration in 2001. Former vice president and current climate change entrepreneur Al Gore began lobbying for its renewal in 2008.
"Given the very real threat posed by terrorists, it is ridiculous and downright dangerous to divert any intelligence resources to monitoring polar ice," added Project 21's Deneen Borelli. "Its said this won't hinder regular intelligence-gathering, but it's also clear that agencies can't yet share data and track a terrorism suspect who was identified by his own father. It's unwise to further distract our intelligence network by forcing it to consult with scientists about icebergs, polar bears and sea lions. The Obama Administration appears to be putting a left-wing political agenda before the safety and security of our nation."
Speaking on the involvement of Al Gore, Tom Borelli, Ph.D., director of the National Center's Free Enterprise Project, noted: "If anything, Al Gore is the real national security threat. Gore's climate change fear mongering, which lines his own pockets with cash, has stoked a war against the fossil fuels so vital to our nation's economic prosperity and national security. His self-serving agenda is stymieing domestic energy exploration and production efforts. Now, he successfully lobbied to resurrect this diversion of our intelligence assets after the Bush Administration wisely ended it."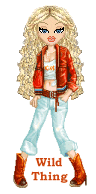 Wild Thing's comment.........
Spying on Icebergs instead of terrorists....Unfreeking believable! Using national level intelligence assets to look for icebergs, etc. He wouldn't want a big iceberg to sneak up on somebody.
Hussein Obama refuses to step up and take control of our safety.
I question the sanity of anyone that would come up with such a crazy idea!
Posted by Wild Thing at January 6, 2010 02:55 AM
---
Comments
DON´T FOLD AGW INTO NATIONAL SECURITY!!!
Obama is treason 24/7/365.
Impeach Obama
Posted by: Anon at January 6, 2010 04:50 AM
---
Obama´s US Nuke Strategy:
1. KILL THE CLASSIC NUCLEAR TRIAD.
2. Obama starts with our strategic bombers.
3. Continues with our ICBMs.
4. Kills the last leg SLBM.
5. US is denuclearized. (Not our adversaries though.)
6. "Obama´s Youth Shaped His Nuclear-Free Vision," By William J. Broad and David E. Sanger, July 4, 2009, at http://www.nytimes.com/2009/07/05/world/05nuclear.html , and "BREAKING THE WAR MENTALITY," By Barack Obama, Sundial, March 10, 1983, at http://graphics8.nytimes.com/packages/images/nytint/docs/obama-s-1983-college-magazine-article/original.pdf , as well as, "Obama presses review of nuclear strategy, Pentagon is rethinking the unthinkable: Making major changes to Cold War arsenal," By Bryan Bender, Globe Staff, January 3, 2010, at http://www.boston.com/news/nation/articles/2010/01/03/obama_presses_review_of_nuclear_strategy?mode=PF .
Obama is treason 24/7/365.
Impeach Obama
PS: Previously rejected post by the anti-American nukes, and leftist blog thug, Mr. Doug Roberts, at http://lanl-the-rest-of-the-story.blogspot.com .
Posted by: Anon at January 6, 2010 05:18 AM
---
obama's claiming no communications between the intel. Services. This the same thing the 9-11 commission came up with. I thought that problem was fixed. Then who UN-fixed it to the point that we are again vulnerable.
Obama's running out of time and their blind faith in appeasement is going to get a lot of people killed. Then the American People will wake up.
He is running out of the Bush's fault excuse, it aint working.
Posted by: Mark at January 6, 2010 08:07 AM
---
He just doesn't want to take the blame, does he? He's in charge now, he's in the big chair. It's his own damn fault. The captain goes down with the ship or hasn't he heard that before. All he needs to do is tell us, "I messed up. I'm sorry and I will do my best to correct my mistakes." and that includes getting rid of the dummy a-holes in his cabinets and in czar positions. An apology goes a long way in regaining favor with Americans.
Posted by: Lynn at January 6, 2010 08:13 AM
---
I guess Odumbo's priority is global warming, not terrorism and our nations safety. I agree with all of the above, and Lynn, do you think this guy Obama even knows any normal people. I have seen no evidence of that so far.

Posted by: Bob A at January 6, 2010 09:05 AM
---
Obama scolded 20 of his highest level officials. This picture comes to my mind of a Pop Warner football coach scolding 20 of the top NFL coaches on what they're doing wrong. We're talking about a guy here who doesn't have the first clue about terrorism or what needs to be done to protect this nation and our allies.
Posted by: BobF at January 6, 2010 09:54 AM
---
That Nigerian terrorist TRIED TO BLOW IT and we all know this. A head or some heads will roll / resign soon... Mr. Brennan was one of Bill Clinton's advisors that opted NOT to take out Osama bin Laden in 1998 - along with Sandy 'Socks' Berger! Connecting the dots is so easy that even Helen Thomas and the Geico Cavemen can do it!!! Happy Feast of Epiphany & Three Kings!
Posted by: darthcrUSAderworldtour07 at January 6, 2010 10:21 AM
---
obama is upset his Hawaiian vacation was disrupted. After all, he is The One and nothing is supposed to embarass or defile his royal reign.
Posted by: TomR at January 6, 2010 11:57 AM
---
The buck stops in the Oval Office but Obama will never, never admit that his lackadazical stance on terror had any bearing on this failure. He thinks he is above the fray, but many are starting to feel differently.
Posted by: Ron Russell at January 6, 2010 03:46 PM
---
Posted by: Anon at January 6, 2010 11:44 PM
---
Anon, thanks for the information.
Mark, I agree, this always blaming others
is not working. I think he did know and he
is just doing more of his lies.

Lynn, I agree, he won't take the blame for
anything.
Bob A., yes his hate for our country and it has to be that, is causing him to make very dangerous decisions in security. Unreal what we are seeing happen.
BobF., good one.

Darth, DITTO that!!!
Tom, exactly, that is how is is behaving. He comes very close to throwing a temper tantrum in his words and it is not anger at the terrorist but for being interrutped on his vacation. sheesh

Ron, I agree so much. Even if Obama does not like that the buck stops with him it still does not change that fact.

Anon, thanks for the links. and the last one as well.
Posted by: Wild Thing at January 7, 2010 12:34 AM
---