« Justice Alito Mouths 'not true' During Obama's Speech ~ Kudos to Justice Alito! | Main | Taliban Rejects UN and Obama's Idea To Buy Them Off »
January 29, 2010
Middle School Investigates Flu Shot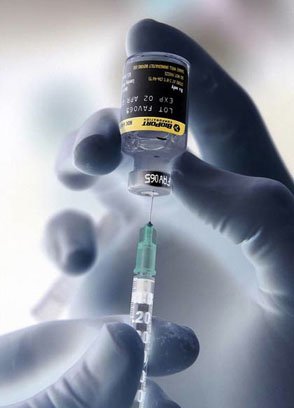 SAN YSIDRO
The San Ysidro School District is investigating how a 13-year-old middle school student received the H1N1 flu vaccination last week over her objections and against the will of her parents.
Jose Gomez, 39, said he signed a form last November stating his daughter, a student at San Ysidro Middle School, was not to get a shot and reaffirmed that position to two people last week. The school provided vaccinations on Thursday.
District Nurse Anita Gillchrest said she investigated the incident and has forwarded a report to Superintendent Manuel Paul, but she said she could not reveal the details.
Gomez said San Ysidro Middle School officials insisted he sign a consent form even though he did not want his daughter to receive the vaccination. He said he was instructed to write "refuse" on the form and turn it in, which he did.
Nonetheless, his daughter was pulled from class to get the vaccination. She advised the security guard who escorted her to the vaccination area that she was not supposed to get the shot and was told that maybe "her mom changed her mind," Gomez said.
The girl also told the woman providing the vaccines from the county health department that she was not supposed to receive the shot, Gomez said.
"According to their safety guidelines, if any child said 'No,' they were supposed to contact the parent," Gomez said. "My daughter said no and they didn't bother to contact me or my wife."
Gomez said he did not want his daughter to receive the vaccination because he did not know what the solution contained and because his youngest daughter has allergic reactions to vaccinations.
"I didn't want to risk it," Gomez said. "Everyone gives you a different story about this vaccine and it's scary."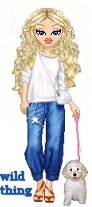 Wild Thing's comment........
I am glad they are investigating this. This cannot be allowed to happen and if they let it slide it will happen again.

....Thank you Mark for sending this to me.


Mark
3rd Mar.Div. 1st Battalion 9th Marine Regiment
1/9 Marines aka The Walking Dead
VN 66-67


Posted by Wild Thing at January 29, 2010 04:40 AM
---
Comments
Sounds like a bureaucratic mix up. Nevertheless, somebody along the line should have listened to the girl.
Posted by: TomR at January 29, 2010 11:18 AM
---
This is where we are headed. The Government usurping the power of Parents.
This philosophy comes from the early progressives, Woodrow Wilson, who said, "Our problem is not merely to help the students to adjust themselves to the world life...but to make them as UNLIKE their fathers as we can."
Posted by: Mark at January 29, 2010 12:25 PM
---
What if the girl was allergic to something in the vaccine? What if she'd had a bad reaction and died? Don't these idiots think for themselves anymore? The father wrote "refused" on the paper and signed it. I'd be suing the school district if they did that to my kid without my consent. Good heavens, these are teachers and they should know better.
Posted by: Lynn at January 29, 2010 02:11 PM
---
I agree, this is so dangerous. Like being allergic would possibly kill the girl.
Plus like you all have stated too, so many times, control by our government is involed in all of this too.
Posted by: Wild Thing at January 30, 2010 12:46 AM
---