« For Mustang Fans ~ New 2011 Ford Mustang 5.0 V8 | Main | "Sarah Palin, Man of the Year" »
January 03, 2010
Mayo Clinic in Arizona to Stop Treating Some Medicare Patients

Mayo Clinic in Arizona to Stop Treating Some Medicare Patients
The Mayo Clinic, praised by President Barack Obama as a national model for efficient health care, will stop accepting Medicare patients as of tomorrow at one of its primary-care clinics in Arizona, saying the U.S. government pays too little.
More than 3,000 patients eligible for Medicare, the government's largest health-insurance program, will be forced to pay cash if they want to continue seeing their doctors at a Mayo family clinic in Glendale, northwest of Phoenix, said Michael Yardley, a Mayo spokesman. The decision, which Yardley called a two-year pilot project, won't affect other Mayo facilities in Arizona, Florida and Minnesota.
Obama in June cited the nonprofit Rochester, Minnesota-based Mayo Clinic and the Cleveland Clinic in Ohio for offering "the highest quality care at costs well below the national norm." Mayo's move to drop Medicare patients may be copied by family doctors, some of whom have stopped accepting new patients from the program, said Lori Heim, president of the American Academy of Family Physicians, in a telephone interview yesterday.
"Many physicians have said, 'I simply cannot afford to keep taking care of Medicare patients,'" said Heim, a family doctor who practices in Laurinburg, North Carolina. "If you truly know your business costs and you are losing money, it doesn't make sense to do more of it."
Medicare Loss
The Mayo organization had 3,700 staff physicians and scientists and treated 526,000 patients in 2008. It lost $840 million last year on Medicare, the government's health program for the disabled and those 65 and older, Mayo spokeswoman Lynn Closway said.
Mayo's hospital and four clinics in Arizona, including the Glendale facility, lost $120 million on Medicare patients last year, Yardley said. The program's payments cover about 50 percent of the cost of treating elderly primary-care patients at the Glendale clinic, he said.
"We firmly believe that Medicare needs to be reformed," Yardley said in a Dec. 23 e-mail. "It has been true for many years that Medicare payments no longer reflect the increasing cost of providing services for patients."
Mayo will assess the financial effect of the decision in Glendale to drop Medicare patients "to see if it could have implications beyond Arizona," he said.

.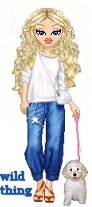 Wild Thing's comment........

"Mayo's decision may herald similar moves by other Phoenix- area doctors who cite inadequate Medicare fees as a reason to curtail treatment of the elderly, said John Rivers, chief executive of the Phoenix-based Arizona Hospital and Healthcare Association."
Thats what it`s all about, isn`t it,,,ending treatment of the elderly. Maybe they won`t even get that pill Obama promised them. And the bar as to what constitutes elderly will be lowered and lowered.
How is Hope & Change working seniors that voted for Obama? Hussein the Muslim wants you dead so hurry it up.
The way I understand it, Retired GIs cannot even get into the Mayo Clinc without an extreme Jump thru the hoops. Obama and the elected lefties have made Tricare a "Secondary" provider by law..
So they will pawn the cost of caring for Retired and Permanantly Disabled Medically retired GIs off on private companies thruout the US.

....Thank you Mark for sending this to me.


Mark
3rd Mar.Div. 1st Battalion 9th Marine Regiment
1/9 Marines aka The Walking Dead
VN 66-67


Posted by Wild Thing at January 3, 2010 04:50 AM
---
Comments
We saw this coming but the Obambats follow this snake oil salesman as the rats followed the Pied Piper.
Speaking of the Pied Piper enjoy the below joke. You could change a couple of words to Obama.
scene…a junk shop.
Looking around at the junk, a man notices a very lifelike, life-sized bronze statue of a rat. It has no price tag, but is so striking he decides he must have it. He took it to the owner:
"How much for the bronze rat?"
"Twelve bucks for the rat, one hundred bucks for the story," said the owner.
The man gave the man twelve bucks. "I'll just take the rat, you can keep the story."
As he walked down the street carrying his bronze rat, he noticed that a few real rats had crawled out of the alleys and sewers and began following him down the street. This was disconcerting, he began walking faster. But within a couple blocks, the herd of rats behind him had grown to hundreds, and they began squealing . He began to trot toward the Bay, looking around to see that the rats now numbered in the MILLIONS, and were squealing and coming toward him faster and faster. Concerned, even scared, he ran to the edge of the Bay, and threw the bronze rat as far out into the Bay as he could. Amazingly, the millions of rats all jumped into the Bay after it, and were all drowned.
The man walked back to the curio shop. "Ah ha," said the owner, "you have come back for the story?"
"No," said the man, I came back to see if you have a bronze muslim.
Posted by: Bob A at January 3, 2010 10:58 AM
---
You are right Chrissie. If a retired veteran has Medicare then Tricare becomes a secondary provider. The telling value of obamacare is that obama and the Congress do not take part in it. They have their own luxury medical care plans.
Posted by: TomR at January 3, 2010 11:12 AM
---
Just the beginning ,folks.This is what it is going to be, and it won't be just the Elderly either.
No tests as we know them now, limited research, there is a whole litany of things that are a part of our future, and that of generations to come.
Thanks for the great joke Bob
Posted by: Sean at January 3, 2010 12:04 PM
---
Bob A., yes we saw this coming, that's for sure.
Good one Bob and thank you for the joke.

Tom, thank you so much, I was not sure about that.
Sean, your right and I hate it so very much.
Posted by: Wild Thing at January 3, 2010 11:18 PM
---