« Jay Leno Jokes About Rumor His Show Might Be Canceled | Main | Sept.11 Terrorism Trial Will Cost Hundreds of Millions of Dollars, Says Mayor »
January 08, 2010
Married Couples Pay More Than Unmarried Under Health Bill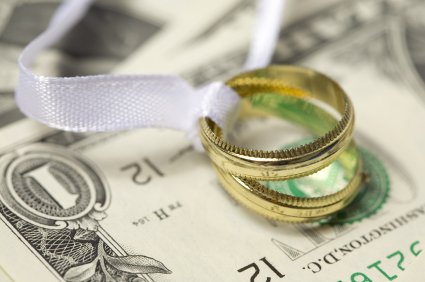 Married Couples Pay More Than Unmarried Under Health Bill
Some married couples would pay thousands of dollars more for the same health insurance coverage as unmarried people living together, under the health insurance overhaul plan pending in Congress.
The built-in "marriage penalty" in both House and Senate healthcare bills has received scant attention. But for scores of low-income and middle-income couples, it could mean a hike of $2,000 or more in annual insurance premiums the moment they say "I do."
The disparity comes about in part because subsidies for purchasing health insurance under the plan from congressional Democrats are pegged to federal poverty guidelines. That has the effect of limiting subsidies for married couples with a combined income, compared to if the individuals are single.
People who get their health insurance through an employer wouldn't be affected. Only people that buy subsidized insurance through new exchanges set up by the legislation stand to be impacted. About 17 million people would receive such subsidies in 2016 under the House plan, the Congressional Budget Office estimates.
The bills cap the annual amount people making less than 400% of the federal poverty level must pay for health insurance premiums, ranging from 1.5% of income for the poorest to 11% at the top end, under the House plan.
For an unmarried couple with income of $25,000 each, combined premiums would be capped at $3,076 per year, under the House bill. If the couple gets married, with a combined income of $50,000, their annual premium cap jumps to $5,160 -- a "penalty" of $2,084. Those figures were included in a memo prepared by House Republican staff.
The disparity is slightly smaller in the Senate version of health-care legislation, chiefly because premium subsidies in the House bill are more targeted towards low-wage earners.
Under the Senate bill, a couple with $50,000 combined income would pay $3,450 in annual premiums if unmarried, and $5,100 if married -- a difference of $1,650.
Republicans say the effect on married couples whose combined income makes them ineligible for subsidies is even greater -- up to $5,000 or more -- but that is more difficult to measure because it includes assumptions about the price of insurance policies.
Democratic staff who helped to write the bill confirmed the existence of the penalty, but said it cannot be remedied without creating other inequities.
For instance, they said making the subsidies neutral towards marriage would lead to a married couple with only one bread-winner getting a more generous subsidy than a single parent at the same income-level.
If the bill passes in its current form, it would be far from the first example of federal and social benefits creating incentives to remain single. Under current law, marriage can have a negative impact on a person's ability to claim the earned income tax credit and welfare benefits including food stamps.
But it has caught the attention of some conservative groups, who claim that the prospect of reduced subsidies will dissuade people from tying the knot.
"This seems to not only penalize the married, but also those who would have the most to gain from marriage -- the poor," said Jenny Tyree, an analyst at the Colorado-based Focus on the Family.


Boehner: New "Marriage Penalty" One Consequence of Democrats' Shady Deals on Health Care

WASHINGTON, D.C.
House Republican Leader John Boehner (R-OH) issued the following statement today based on news reports that the Democrats' health care bill includes a new "marriage penalty" that will cost married couples more than $2,000 a year in higher health insurance costs:
"The more the American people learn about the Democrats' health care bill - a government takeover that will raise taxes and cut Medicare - the less they like it, which is why Democratic Leaders are scrambling to cut shady backroom deals to get it passed as soon as possible. But jamming this sort of complex legislation through Congress in the dark of night means that we are just learning about some of its more damaging provisions, including a new 'marriage penalty' that will cost couples that wed thousands of dollars in higher health insurance costs. Since the American people's number one concern when it comes to health care is lowering costs, this provision flies in the face of public opinion and common sense.
"How many more legislative landmines will be sown in the wrangling over the final bill? We won't know until it's too late, unless Democratic Leaders honor the President's promise and put the negotiations on CSPAN for the American people to see. Rep. Vern Buchanan has offered a resolution requiring that they do just that. It should be supported by every Member of Congress – Republican and Democrat – who cares about the future of our nation. Massive changes to health care are too important to be slapped together in a fly-by-night manner in some Washington backroom."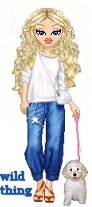 Wild Thing's comment.......

Amazing how they will have our tax dollars paying for abortion, and now this, trying to go against people that want to be married.
This is the same administration that vowed not to raise taxes on families earning less than $250,000 - then $200,00 - then $150,000 a year .
Another broken promise. Another burden on taxpayers. Another roadblock for people who want to live traditional lives.

.

....Thank you Richard for sending ths to me.
.

....Thank you Mark for sending this to me.


Mark
3rd Mar.Div. 1st Battalion 9th Marine Regiment
1/9 Marines aka The Walking Dead
VN 66-67


Posted by Wild Thing at January 8, 2010 04:47 AM
---
Comments
I would hope that the Dems who are not retiring are feeling that the ones that are have left them holding the bag. Perhaps that will wake them up to what the real agenda is.
Posted by: Jim at January 8, 2010 09:54 AM
---
The Dems are just going to add more complexity to an already overly complex tax code. They do that so they themselves can know about exemptions that others have difficulty finding. Or, like so many of the obama administration, they just skip paying taxes.
I wish we would just have a flat tax rate or even a consumption tax. What we have now is a complicated nightmare. The tax code is as thick as a major city's phone book. Good people get penalized for honest mistakes and crooks mostly slide by.
Posted by: TomR at January 8, 2010 10:46 AM
---
I recommend the guillotine, firing squad, electric chair or beheading for all who support the dismantling of America.
Hey Barry, Nancy and Harry, are you listening?
Posted by: cuchieddie(Enemy of the State) at January 8, 2010 11:26 AM
---
The way I see it, another assault on the last traditional American value and its part of the Health Care Reform, how convenient. Primarily the family, break it up. Make it cheaper to live together than to be married. The family is the last remaining symbol of American life, this they must destroy in order to take control of every aspect of American Society.
Posted by: Mark at January 8, 2010 02:14 PM
---
Thank you everyone soooo much for your input
about this.
Posted by: Wild Thing at January 9, 2010 01:41 AM
---
Guess whose paying for AIDS?
Posted by: darthcrUSAderworldtour07 at January 9, 2010 10:43 AM
---