« Democrats The Party Of Racists To Launch Counterattack To TRY And Save Harry Reid's Career | Main | Obama's TSA Nominee Another Leftie NOT Not Going To Focus On Muslim Terrorists »
January 12, 2010
Judge Napolitano's "The Constitution and Freedom," Part 1

Excellent video commentary on the founding of America, our unalienable rights from God and our Constitution.
Part 1 of a six part series to be broadcast this week by FoxNation.
"The Constitution and Freedom."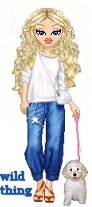 Wild Thing's comment.............
That was an excellent introduction to the series. It started yesterday morning at 7am ET on Fox & Friends and I believe it will continue each morning this week.
He also is on Facebook .

....Thank you Mark for sending this to me.


Mark
3rd Mar.Div. 1st Battalion 9th Marine Regiment
1/9 Marines aka The Walking Dead
VN 66-67


Posted by Wild Thing at January 12, 2010 02:47 AM
---
Comments
The judge is going to be in Omaha on Saturday. He's so cool. I think I'm going to download those videos to play for my kids. The Constitution is ours. It was written for all of us and how dare anyone try to keep me from it. It wasn't written for Gods or Kings or Fancy Nancys,but for the ordinary, everyday person.
Posted by: Lynn at January 12, 2010 08:26 AM
---
We need to push a draft motion to get Judge Napolitano as AG, just a thought. The GOP leadership wouldn't support him, they love the Democrats being in office.
Posted by: Jack at January 12, 2010 11:51 AM
---
The founders also warned against confiscatory taxation and deficit spending. Thomas Jefferson said, it was immoral for one generation to pass on the results of its extravagance in the form of debts to the next generation.
This is exactly what obama and ilk are doing right now to our grandchildren and great grandchildren.
Posted by: Mark at January 12, 2010 02:00 PM
---
I bet that if the Democrats stay in power that they will begin to amend The Constitution saying that it is outdated. Right now they are just ignoring or freely violating that document. The Constitution is what we conservatives are fighting for.
That is a great video. I hope I can see the rest of the series. This would be great if it was shown to all high school students.
Posted by: TomR at January 12, 2010 02:13 PM
---
Note:
You can download it from Foxnation.com.
Posted by: Mark at January 12, 2010 02:49 PM
---
Mark, thank you so much. I really appreciate
you telling me about this.
Lynn, oh wow that is wonderful.
Jack, good idea. He has been consistent as far
as I know. That sure is rare with those on TV a lot.
Tom, I have a sinking feeling about that too. I bet your right and the left wants to do that. grrrrrr
Posted by: Wild Thing at January 13, 2010 12:26 AM
---