« White House Brass Split on Stimulus Stats | Main | Newsweeks Evan Thomas Changes His Mind From When He Said "Obama Is Sort of god" »
January 26, 2010
IRAQI mass murderer Chemical Ali Finally Executed Yesterday
IRAQI mass murderer Chemical Ali stands with a noose around his neck, as he was finally executed yesterday
IRAQI mass murderer Chemical Ali stands with a noose around his neck, as he was finally executed yesterday.
He had once boasted: "I will face death with open arms."
Ali - real name Ali Hasan al-Majid - had received FOUR separate death sentences.
The most recent was nine days ago, for the gassing in 1988 of a whole town of Kurdish people.
State-run TV released these stills of Saddam Hussein's henchman - who earned his nickname by slaughtering thousands with poison gas - seconds before he was hanged.
Moments before a hood was placed over his head, the 68-year-old had turned his eyes away from the cameras as he awaited justice for his monstrous crimes.
The King of Spades in America's Most Wanted deck of cards, his date with the executioner had been delayed by legal wrangling.
Yesterday, Iraqi government spokesman Ali al-Dabbagh confirmed: "The death sentence has been carried out."
"I congratulate the Iraqi people for this sentence," said a lawmaker, Safia Suhail.
.
This is an excellent review of the life and atrocities of Ali Hasan al-Majid, also known as "Chemical Ali," who was executed today by hanging in Iraq. The report traces his brutality as Saddam Hussein's enforcer and the events that led to his eventual capture, trial, conviction and now - execution.

.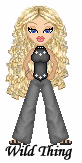 Wild Thing's comment.......
Another one bites the dust!
Obama would have read him his rights and put him on trial in New York.
Posted by Wild Thing at January 26, 2010 04:45 AM
---
Comments
Another one rides the bus. Hope his family is enjoying the 72 figs. Did they really think they'd get 72 virgins in their heaven? Boy are they in for a surprise! Basically, you kill yourself gloriously and your family gets insurance money. Obviously, the Muslims have their heads screwed on wrong.
Posted by: Lynn at January 26, 2010 08:18 AM
---
I'd like to take this time to kindly blame President George W. Bush for this incident! Justice, Texas style!!
Posted by: darthcrUSAderworldtour07 at January 26, 2010 06:49 PM
---
Great comments, thank you Lynn and Darth.
Posted by: Wild Thing at January 27, 2010 03:12 AM
---
Today Ali, tomorrow Barry Soreto!
Posted by: Eddie (Enemy of the State) at January 27, 2010 11:45 AM
---