« Cardinals and Ravens Win In Sunday Football Games | Main | Democrats The Party Of Racists To Launch Counterattack To TRY And Save Harry Reid's Career »
January 11, 2010
"HOPE" - Obama Musical Story
This is SICK!
HOPE - Obama Musical Story
Stage is set for 'HOPE-The Obama Musical Story'
A preview of the new play "HOPE-The Obama Musical Story," was staged in Offenbach, Germany this week, and it looks like a rollicking good show.
The Broadway-style political biopic is sung in English, and all the major characters from the 2008 presidential race make an appearance, including (clockwise from top left) a scantily clad former Republican VP candidate Sarah Palin, a gospel-crooning Rev. Jeremiah Wright, former Democratic candidate Hillary Clinton (D-N.Y.), and former Democratic candidate Barack Obama (D-Ill.) along with his wife, Michelle.
Even Michelle Obama's mother, Marian Robinson, has her own number.
The show seems like the perfect formula for a hit, at least in Europe: Germans are notorious musical-theater lovers, and President Obama enjoys approval ratings in Germany that far outpace his U.S. numbers.
"HOPE-The Obama Musical Story" will debut in Frankfurt, Germany on Jan. 17.

'HOPE - The Obama Musical Story' Premieres In Germany January 17
He's been in office for less than 365 days, has the lowest approval rating of any president his first year, and someone has actually produced a musical about him
According to the official website of "HOPE - The Obama Musical Story":
The main character is presented less on a political level, but rather as an emotional person who fights for a new, more forgiving and peaceful world and a better future... Caused by the prevailing tight political and economic situation, societal and social frictions and emotions arise. The people are given new hope by the new spirit of the age.
"HOPE" shows in a compelling and modern musicals, the incredible story of the emergence of a new social movement to a new generation.
Seeing through the eyes of the inhabitants in an apartment-sharing community, we experience the American society which is distressed by the prevailing economical-political chaos, lost in social helplessness - disoriented. People of different origin and political parties find themselves united in the hope for a new beginning. Hence, the battle for the election of the 44th president of the US finds its way into their everyday lives and starts affecting the people in an unprecedented way, letting them share the hope for a better future, despite all the differences.
Interesting, in some cases dazzling characters appear who present the different cultural trends in the society in a charming way, impersonated by a first-class cast.
From the Puerto Rican Ricardo who has had enough of politics, has lost his job and his home, finding accommodation with the African-American Johnson family, to the ultra conservative widow Mrs. Shultz of German origin and the committed African-American political activist Elaine Johnson - all of them are suddenly caught by a wave of hope for change. This hope is triggered by the rise of the charismatic electoral candidate Barack Obama who restores the people's courage and confidence with his strive for a better world and makes them believe again.
Last but not least, not only do the African-Americans consider Obama as the man who finally unites the American society after all these years. With his message, Obama succeeds in enthusing and thrilling all people from different cultures, religions or skin colors.
The new presidential candidate restores the people's confidence, allowing them to believe in something again. It seemed that until quite recently, the people had given up hope.
"Yes we can!" - a simple slogan which has become THE ONE rallying cry representing courage and change and has united and changed generations worldwide.
Though a German production, much of the cast is American:
Jimmie Wilson as Barack Obama Jimmie Wilson is from Detroit, Michigan, USA.
Della Miles as Michelle Obama She was born in Houston, Texas and has already worked as an actress, musical actress and musician.
Dynelle Rhodes as Shirley Wickerson Dynelle Rhodes is the lead singer of The Wheater Girls. Who does not know her international successes like "It's Raining Men" or "Can U Feel It".
Love Newkirk as Elaine Johnson She is known for her own TV show "Groove" on VH-1 and was lead actress in Europe in the successful musical "Bubblin Brown Sugar "and" Sister Soul ". Tracy Plester as Hillary Clinton und Sara Palin
Tracy came to Europe with the musical "Cats" and played subsequently in "Les Miserables".
Boysie White as Reverend Wright He toured all over Europe with the musical "Hair," "The Best of Broadway", made as a singer in "The Golden Gospel Singers" and "The Harlem Gospel Singers talk" from him.
Timothy Riley as Ricardo Timothy Riley was born in Milwaukee, Wisconsin.
Harriett Lewis as Michelle Obamas mother Harriet opened concerts for Luther Vandross, Mariah Carey, Michael Jackson, Ray Charles, Eric Clapton, Lisa Stansfield, Crash Test Dummies, Michael Bolton and many others.
ELLIOTT as Mama Johnson Elliott was born in Akron, Ohio.
Vanda Guzman as Bee Wickerson Vanda Guzman comes from New York.
Kevin Iszard as Marvin Johnson Kevin was a member of the R & B group Format and was on the stage with KC & JoJo, Dru Hill and Destiny's Child and legendary greats such as Stevie Wonder, James Brown and Mariah Carey.
The show is written, composed, and co-produced by American Randall Hutchins.
.
Now THIS one is comedy........- Wild Thing
"Springtime for Hitler"
From the hilarious 1968 movie "The Producers" by Mel Brooks.

.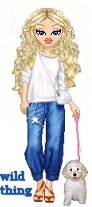 Wild Thing's comment.......
It is a joke, isn't it? Isn't it? TELL ME IT'S NOT TRUE!....no it is for real. AUGH!
"...a scantily clad former Republican VP candidate Sarah Palin..."
What is it with the Left? They eat and sleep hate for such a wonderful person as Sarah Palin.

"...who fights for a new, more forgiving and peaceful world and a better future.."
I think that was part of the intro for Mighty Mouse.
If this kind of thing keeps up I really believe there will be more and more of the Obama-fatigue. I hope so anyway.
Posted by Wild Thing at January 11, 2010 03:55 AM
---
Comments
Ladies and Gentl er... Komrades! Welcome to the Soviet Union!
Posted by: JohnE at January 11, 2010 06:15 AM
---
The more the left goes after Palin, the more people look at her and ask "why"? As people look at her, they realize she's much smarter than the media portrays her and they see someone just like them.
Posted by: BobF at January 11, 2010 07:47 AM
---
This is the left trying to create a false idol, in obama. The more they put this crap out the more he's going to fall. I don't think the American People are going to tolerate this. In a way it is good it keeps reminding people that we can change this in November.
Posted by: Mark at January 11, 2010 10:49 AM
---
An addendum: I just listened to it or I lasted for 36 seconds. This is a friggin Freak show. I can't hear well, in fact my wife says, not at all. but she couldn't understand it either. All about the redistribution of the Wealth. This is what these people are singing about. The land of opportunity has turned into the land of the free handout.
Ccccc'mon November, lets send these jerks packin.
Posted by: Mark at January 11, 2010 10:57 AM
---
The left likes to claim that the Euros are more intelligent than Americans. This silly production reveals their separation from reality. Plus, their pop culture is stuck in the 1970's. I hope this goofy thing comes to America. The Obamabots need yet another embarassment.
Posted by: willy at January 11, 2010 01:36 PM
---
If he's so popular in Germany, why isn't he President there? Oh, wait a minute, the Germans like David Hasselhoff too!
Posted by: Lynn at January 11, 2010 02:09 PM
---
Well, accordibg to the trailer it is a lot of screaming and screeching. Obviously it is based more on emotions than stark reality. Reminds me a bit of Hair from the early 70's, but without the quality of the music. A load of propagandist crap.
Posted by: TomR at January 11, 2010 02:39 PM
---
"Springtime for Dr. Zhicago and Russia?"
- Dr. Zhicago & Baracksheviks 2009-2012?
Posted by: darthcrUSAderworldtour07 at January 11, 2010 06:45 PM
---
Mark, I just hope the Republic can survive until November. Even after they're voted out, they've still got a a couple months to ruin as much of the country as they can.
Posted by: BobF at January 11, 2010 08:29 PM
---
JohnE., yesss, that is how they should introduce it.

Posted by: Wild Thing at January 11, 2010 11:31 PM
---
BobF., I agree, well said.
Posted by: Wild Thing at January 11, 2010 11:35 PM
---
Mark, yes, and Obama does not even realize
this kind of thing is not out of respect for
him, worhip like this is a fad kind of thing.
Respect lasts and this is like you said...
a freak show. That is not respect at all
for the office or for him as a person.
Next he will be a clown in a booth at a circus
where people throw ballons at to get him into a
dunking machine.
Posted by: Wild Thing at January 11, 2010 11:38 PM
---
Willy, good idea,I agree with you, if it
comes to America there will be many that
will see what an embarassment Obama truly
is.
Posted by: Wild Thing at January 11, 2010 11:40 PM
---
Posted by: Wild Thing at January 11, 2010 11:41 PM
---
Tom, your right, oh my gosh it is horrible.
Posted by: Wild Thing at January 11, 2010 11:43 PM
---
Darth, yes that is what it is.
Posted by: Wild Thing at January 11, 2010 11:45 PM
---
Springtime for Bonzo? I do believe it is.
Posted by: Eddie (Enemy of the State) at January 12, 2010 09:11 AM
---