« Sarah Palin to Contribute to Fox News and Starts Tonight | Main | NRA News: UN Doomsday Treaty With Ginny Simone »
January 13, 2010
Doug Flutie Endorses Scott Brown

Doug Flutie endorsed Scott Brown along with comedian Steve Sweeney
The Massachusetts' special U.S. Senate election has gotten tighter, but the general dynamics remain the same.
A new Rasmussen Reports telephone survey of likely voters in the state finds Massachusetts Attorney General Martha Coakley attracting 49% of the vote while her Republican rival, state Senator Scott Brown, picks up 47%.
Three percent (3%) say they'll vote for independent candidate Joe Kennedy, and two percent (2%) are undecided. The independent is no relation to the late Edward M. Kennedy, whose Senate seat the candidates are battling to fill in next Tuesday's election.
Coakley is supported by 77% of Democrats while Brown picks up the vote from 88% of Republicans. Among voters not affiliated with either major party, Brown leads 71% to 23%. To be clear, this lead is among unaffiliated voters who are likely to participate in the special election.
Scott Brown marched up the road with a banner and a group of supporters, stopping to shake everyone's hand along the way. There were chants of "Go Scott, go!" the entire time. Coakley, per elitist fashion, whisked up in a stealthy and anonymous car.
One of the union workers actually turned around and said "I'm paid to be here, but I'm voting for Scott Brown. I just need the money, but don't tell anyone."
.
.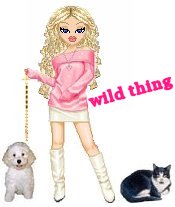 Wild Thing's comment...........
She is amazing on how stupid she is. Scary stupid!
Posted by Wild Thing at January 13, 2010 03:40 AM
---
Comments
Doug Flutie was a fantastic quarterback who was never given a chance by the NFL because he didn't fit the profile of a quarterback...not tall enough. When he played in both Canada and the NFL, he did great. He energized his teammates to perform to levels they didn't think possible. Doug Flutie is a man of impeccable character and integrity.
Posted by: BobF at January 13, 2010 08:07 AM
---
Also Flutie won the Heissman out of Boston College that should also be a plus. Yeah his height was always called into question and never should have been a consideration. Kosar played for Florida State(?)against Flutie and Flutie was with BSC, I remember the last play of that game, there was a huge pile of guys around Flutie and you couldn't see him but suddenly the ball rocketed out of the pile of guys and hit the target A BSC receiver and scored to win the game.
...But this guy Scott Brown is an asskicker. Another thing he said, when coakley was comparing him to Bush and Cheney, Brown said, "I'm Scott Brown not George Bush or Dick Cheney". He won that debate, it was a blow out.
He's getting donations from all over the country. Now the Democrats are calling the Tea Party's Right wing extremist and telling him he shouldn't have anything to do with them.
Posted by: Mark at January 13, 2010 02:02 PM
---
Flutie used to be a big time liberal before 911 and this is interesting! Old Boston College Eagles QB #22!!
Posted by: darthcrUSAderworldtour07 at January 13, 2010 05:59 PM
---
9-11 woke up a lot of sleeping people. They took off the rose colored glasses and began to see the world for what it really is and realized that their thinking was wrong and that something had to change and it had to start with them. Good for Flutie. He's gotten on the right path.
Posted by: Lynn at January 14, 2010 08:26 AM
---