« "Sarah Palin, Man of the Year" | Main | Betsy McCaughey on Mark Levin Show Discusses Page 148 of Health Care Bill »
January 04, 2010
DeMint:TSA Nominee Erroll Southers Isn't Qualified, And Shouldn't Be Confirmed"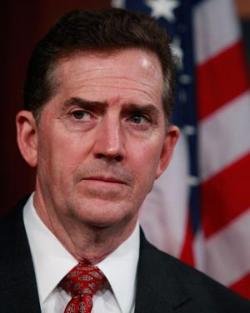 Sen. Jim DeMint (R-SC)

DeMint: TSA nominee isn't qualified, shouldn't be confirmed

Republican Sen. Jim DeMint, who has been the target of much Democratic criticism for his efforts to slow down Senate confirmation of Erroll Southers, the Obama White House's nominee to head the Transportation Security Administration, now says Southers should not be confirmed.
DeMint has been critical of Southers for refusing to answer questions about whether Southers would work toward unionizing the TSA. But in demanding that there be a Senate debate and roll-call vote on Southers--Majority Leader Harry Reid had wanted to confirm Southers by unanimous consent--DeMint has stopped short of calling Southers unqualified. Now, however, referring to a news report that Southers misled the Senate about an incident 20 years ago in which Southers improperly accessed a government criminal database, DeMint says flatly that Southers is not qualified and does not deserve confirmation. This is a new statement from the senator:
Erroll Southers has not been forthcoming about whether he'll give union bosses control of our airport security, which is one of the most important decisions he'll make as head of the TSA. Mr. Southers' unwillingness to form a position on collective bargaining seriously calls into question his judgment, because it weakens security and has already been rejected by the CIA, FBI, Secret Service, Coast Guard, and by every previous TSA administrator.
And now we learn that he misled Congress in sworn testimony about accessing confidential records. The TSA is one of the most critical security agencies in the War on Terror, and the Senate must carefully vet this nominee. If Mr. Southers is unwilling to put security ahead of politics and if he can't tell the truth, then he's not qualified and should not be confirmed.

Although Democrats are now complaining about Republican "obstruction" of the Southers nomination, nearly all of the delay in the process has been the work of Democrats
The White House did not send Southers' nomination to the Senate until September 10, 2009 -- 243 days into the Obama administration. The nomination was then in committee -- controlled entirely by Democrats -- for more than two months, finally coming to the Senate floor on November 20, when Reid proposed that Southers be confirmed by unanimous consent. That way, no senator would have to cast a specific vote in favor or against Southers; in addition, a unanimous consent vote would be quicker than a debate and roll-call tally for a Democratic leadership racing to pass a national health care bill. That's when DeMint stepped in, demanding a debate, even if it were just a few hours, and a vote.
At the time, the dispute was about unionization of the TSA, and whether Southers was sufficiently forthcoming about his intentions in that regard. Then, after the Christmas Day terrorist incident in Detroit, it became about alleged Republican "obstruction" of the Southers nomination. Now, with word that Southers misled the Senate, the focus has turned back to the nominee. Democrats have the majority needed to confirm Southers, but DeMint is going to force them to do it on the record, with a roll call vote.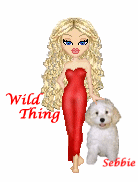 Wild Thing's comment......
God Bless DeMint, he's absolutely right.
He was an FBI agent who served with no distinction except he broke the law himself. That kind of fits-in with many of Obama's nominations; breaking the law seems to be the distinguishing qualification to be nominated for critical positions with Obama. And lest we forget: Southers breaking the law as he has admitted would keep him from being accepted with the FBI in 2010, but it's OK for him to head the TSA? Go figure America.

....Thank you Mark for sending this to me.

Mark
3rd Mar.Div. 1st Battalion 9th Marine Regiment
1/9 Marines aka The Walking Dead
VN 66-67


Posted by Wild Thing at January 4, 2010 02:45 AM
---
Comments
God bless the Palmetto State - South Carolina!
Posted by: darthcrUSAderworldtour07 at January 4, 2010 10:46 AM
---
When these nominees go before the Senate why are they never asked if they intend to uphold the Constitution.
Posted by: Mark at January 4, 2010 02:29 PM
---
Sounds like Southers is an affirmative action baby.
Posted by: TomR at January 4, 2010 03:10 PM
---
Darth, beautiful area.

Mark, I would LOVE that and that should be
number one.

Tom, he sure does, I agree.
Posted by: Wild Thing at January 4, 2010 11:38 PM
---