« Janet Napolitano Told Reporters That She Was Most Surprised By Al-Qaeda's Determination | Main | " My New Truck " ~ LOL »
January 09, 2010
Christmas Terrorist Pleads Not Guilty
Attempted Terrorist Bomber Abdulmutallab Pleads "Not Guilty" in Detroit Federal Court
Umar Farouk AbdulMutallab, the man charged with trying to blow up a Northwest Airlines plane on December 25, pleaded not guilty Friday to six federal charges.
Asked by Magistrate Judge Mark Randon whether he was taking any medication, he replied that he was taking painkillers but that he understood the six charges he faced.
His lawyer, chief federal defender Miriam L. Siefer, entered a plea of not guilty on his behalf.
Throught the hearing, which lasted less than 10 minutes, security was tight. At least three dogs were inside the courtroom, and security guards were stationed at the doors. Members of the media had to wait in line outside the courtroom until 9 a.m. before passes were distributed allowing them entry. Anyone who wanted to leave the courtroom had to ask a security guard for an access card and then display it before being allowed to re-enter.
AbdulMutallab was arraigned in a Michigan federal courtroom Friday afternoon.
AbdulMutallab faces a federal indictment issued Wednesday, including an attempt to murder the other 289 people aboard.
The seven-page indictment charges AbdulMutallab with attempted use of a weapon of mass destruction; attempted murder within the special aircraft jurisdiction of the United States; willful attempt to destroy and wreck an aircraft within the special aircraft jurisdiction of the United States; willfully placing a destructive device in, upon and in proximity to an aircraft within the special aircraft jurisdiction of the United States; and two counts of possession of a firearm/destructive in furtherance of a crime of violence.

GOP senators to Obama: Try Abdulmutallab in military court
Twenty-two Republican senators sent a letter to the president Friday evening, urging him to try in military court the Nigerian man accused of attempting to blow up a U.S.-bound airliner on Christmas Day.
Umar Farouk Abdulmutallab, the 23-year-old Nigerian who allegedly tried to blow up a Northwest Airlines flight bound for Detroit from Amsterdam, is being tried in Michigan — he pleaded not guilty Friday in a federal court there.
But if the GOP senators had their druthers, he'd be tried in military court — a request that was also made when President Barack Obama said he would try Khalid Sheikh Mohammed in a civilian court in New York.
The letter's signatories, including top Judiciary Committee Republican Sen. Jeff Sessions and top Intelligence Committee Republican Kit Bond, contend that the only way to uncover "the methods and means Abdulmutallab used to avoid detection by U.S. officials" is to try him in a military tribunal. They say that federal court allows too many privileges.
.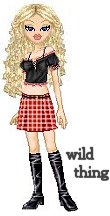 Wild Thing's comment........
Oh I see, the great satan made him do it.
Lawyers get the juries they want. Suppose he has a jury of Muzzlims? This is so digustingly insane
Posted by Wild Thing at January 9, 2010 04:40 AM
---
Comments
Posted by: Bob A at January 9, 2010 10:15 AM
---
This is bullshit. There is no way these Terrorists should be given Constitutional Rights. That could mean KSM and the rest of these scumbags could walk out the door free men.
The trials in New York City, will put Bush and Cheney on trial. It will be a friggin circus.
Obama has turned the country into a circus.
Posted by: Mark at January 9, 2010 10:33 AM
---
Some of US still realize that we're in a RECESSION, so why in GOD'S name is KLM and eight GITMO terrorists being tried in NYC, and this Nigerian Nightmare being tried in Detroit at the United States taxpayers cost of over ONE MILLION DOLLARS?
Posted by: darthcrUSAderworldtour07 at January 9, 2010 10:34 AM
---
Seeing as how this trial is being held in Detroit, I would venture that there is a pretty good chance of getting some Muslims or at least Muslim sympathizers on the Jury.
This is all out of the Left thinking playbook. Remember when the Saudis offered Bin Laden to Clinton and he refused. The reason, "not enough evidence to try him"
Prediction. This trial will last at least until September, if not longer. Just like the trial of Mousavi(sp?).
Posted by: Sean at January 9, 2010 11:31 AM
---
Yes, Detroit is loaded with them. Big O is only destroying himself with these show trials. His regime and the Democrats will pay the price for this. Is Hillary still in hiding?
Posted by: Jim at January 9, 2010 11:46 AM
---
Bob A., GRRRRR, I wonder if that will happen
with the 9-11 trial too. It sure could, this
is totally horrible. scary. It is saying bring
it on we are weak to the terrorists.

Thanks Bob for the link.
Posted by: Wild Thing at January 9, 2010 03:55 PM
---
Mark, all you said is so true.
This will end up being all about Bush
and Cheney. grrrrrr This is such a
disgrace, and against America.
Posted by: Wild Thing at January 9, 2010 03:58 PM
---
Darth, thank you, what a mess we are in.
I met someone from NY at the gym the other
day and they said they did not know about
the trial. I almost laughed in their face
how stupid they were. I asked if they were
kidding me and they were serious, they had
no idea. What the heck is it that a person
lives there and can say they did not know
about it. sheesh shocking!!!
Posted by: Wild Thing at January 9, 2010 04:02 PM
---
Sean, I bet your right and about the
Jury too.
Posted by: Wild Thing at January 9, 2010 04:04 PM
---
Jim, yes they sure keep Hillary out of the
news as much as possible.
Your right too about Detroit being loaded
with Muslims. I could never live around that.
Posted by: Wild Thing at January 9, 2010 04:06 PM
---