« "It's The People's Seat" | Main | Amish families exempt from insurance mandate »
January 13, 2010
Berlin, Frankfurt, and Dusseldorf all Visited By Demonstrators Against Full Body Scanners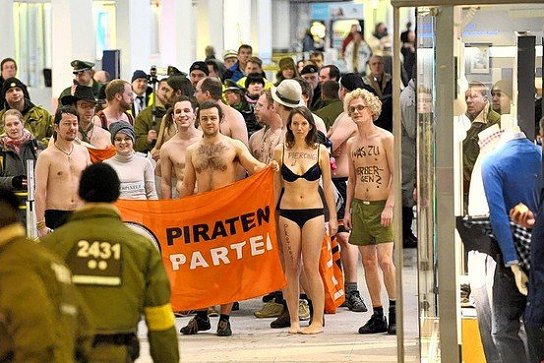 Merkel government says full body scanners will be "fast tracked" for use within a year
Berlin, Frankfurt, and Dusseldorf all visited by demonstrators

.
The full-body scanners use high-frequency radio waves to produce an image of a passengers naked body beneath clothes. Anything a passenger is carrying against the body — weapons, drugs or explosives — would be exposed. The scanners would also reveal the presence of prosthetic devices and breast implants.
As such, there have been privacy and legal concerns raised about the invasive equipment, particularly because its unclear if the scanners would be able to detect explosives hidden in body cavities and would therefore likely provide only minimal security.

Pirate Party protests 'naked' scanners in their underpants
Pirate Party supporters demonstrated over the weekend at several German airports to show their opposition to controversial "naked" scanners planned for security checks.Despite the frigid temperatures outside, the protesters assembled nearly naked groups at airports in Berlin, Frankfurt and Düsseldorf on Sunday afternoon.
The participants stripped down to their underpants, marching behinds signs that read: "No need to scan us – we're already naked."A statement on the party's website said they opposed the new security scanners because they threaten the "private sphere and the personal rights of passengers."
Critics are concerned that the devices, which allow security personnel to see through clothing, have not been improved enough to protect passengers' personal rights. Meanwhile Chancellor Angela Merkel's conservatives said use of the scanners would be fast-tracked for introduction within the year.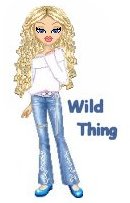 Wild Thing's comment........
ICH BIN EIN BARELOINER ???
Posted by Wild Thing at January 13, 2010 03:47 AM
---
Comments
Remember the old novelty X-Ray glasses?
Just think of the savings if TSA used them instead of the proposed scanners.
Posted by: Bill F at January 13, 2010 09:40 AM
---
WE'LL continue to fly Lufthansa and El AL and guess what? WE lived before and after the flights!
Posted by: darthcrUSAderworldtour07 at January 13, 2010 05:55 PM
---