« Toys For Tots ~ Thank You Marines For This Program! | Main | West Point Cadets Were Asked To Respond "enthusiastically" To Obama Speech »
December 04, 2009
WH Press Secretary Robert Gibbs and His Condescending Attitude To A Reporter
Gibbs Compares Black Female WH Reporter To His Child
Yesterday at the daily White House press briefing, press secretary Robert Gibbs talked down to reporter April Ryan of American Urban Radio Networks (AURN), a journalist with nearly a quarter-century of experience.
Here is video of White House Press Secretary Robert Gibbs taking his condescending attitude to a new level today, when he told a female White House Reporter to "calm down." He then said, "See, this happens with my son - he does the same thing." There were then audible moans and gasps among the White House Press Corps.
April Ryan was pressing Gibbs over whether Desiree Rogers, the White House social secretary, essentially
"invited herself" to last week's state dinner in honor of the Indian Prime Minister.
Rogers has come under scrutiny for failing to have either herself or other social office staffers accompany Secret Service staffers who conducted security screenings for the dinner.
Gibbs was being pressed by the reporter to answer questions regarding the White House Social Secretary, who appears to have made decisions that may have led to the "party-crasher" couple getting into the White House State Dinner last week. It was clear Gibbs did not want to answer any questions on that subject.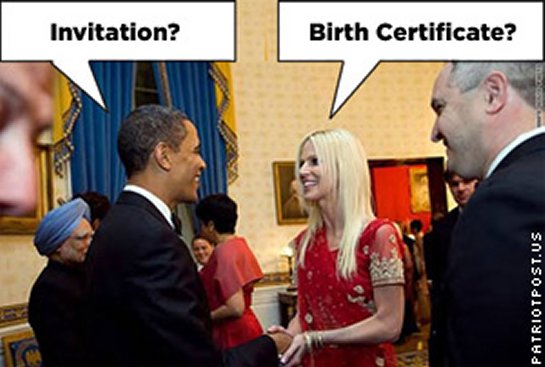 More Impostors Sneak Into White House
"Guard against the impostures of pretended patriotism." --George Washington
The Tuesday before Thanksgiving was a big day at 1600 Pennsylvania Avenue, as the Obama administration prepared for the biggest social event of its presidency: the White House State Dinner.
The official 338-person guest list read like a who's who on the Left -- an elite scroll of Obama appointees, Demo politicians and big-dollar donors mixing it up with assorted sycophants from the media and entertainment industries.
"Everyone looks great; we're feeling great," White House social secretary Desiree Rogers observed as she entered the event.
Among the guests was a socialite couple from Virginia horse country: Tareq Salahi, reportedly a member of the American Task Force on Palestine, and his wife Michaele, a blond wrapped in a red and gold Indian lehenga.
Like the other White House guests, they looked and acted the part.
As you have undoubtedly heard, however, the Salahis were impostors, reality-TV wannabes who schmoozed their way into the event though they were not on any guest list. Not only did they manage to pass through every security checkpoint, but they also posed for photo ops with Obama, Joe Biden and Chief of Staff Rahm Emanuel.
The charade wasn't discovered until the next day, when the impostors boasted about their attendance on social network pages: "Honored to be at the White House for the state dinner with President Obama and our First Lady!" one of them posted.
Like Obama himself, the Salahis got into the White House without qualification or a background check. Of course, the Salahis merely had to hoodwink three security checkpoint personnel, while the Obamas duped some 33 million voters. (Yes, I know, Obama received 66,882,230 votes, but at least half of those were from people who knew full well they were electing a socialist. The other half, however, were just temporarily mesmerized by Obama's "hope-n-change" mantra.)
Among the most interesting accounts of these charlatans is one from Washington Post columnist Anne Applebaum in an essay entitled, "Social climbing with a twist."
Her column is directed at the Salahis, but one can't escape the irony that it could be just as easily directed at the Obamas.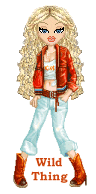 Wild Thing's comment.........
Gibbs is just as incompetent as his boss.

Peter King is right,check this out.
Congressman Peter King Upset White House Refuses To Send Social Services Secretary To Testify

....Thank you Mark for sending this to me.


Mark
3rd Mar.Div. 1st Battalion 9th Marine Regiment
1/9 Marines aka The Walking Dead
VN 66-67



.

......Thank you SSGT Steve

SSgt Steve
1st MarDiv, H Co., 2nd Bn, 5th Marine Regiment
2/5 Marines, Motto: "Retreat, Hell"
VN 66-67
.

.....Thank you Larry for sending this to me.

Larry
tuy hoa nah trang duc pho chu lai
39TH COMBAT ENGRS BN
Dec 66 - Dec 67

Posted by Wild Thing at December 4, 2009 03:45 AM
---
Comments
Actually, I don't know why Congress is involved with this matter. The country is going to hell in a handbasket and they're worried how some Obama supporters and friends got into the state dinner.
Posted by: BobF at December 4, 2009 10:04 AM
---
BobF - while Congress is wrapped up with worry about a trivial social issue they are not appropriating more of our tax money. This hearing may have saved us several billion $$ that would otherwise have been spent on pork projects.
Posted by: TomR at December 4, 2009 11:45 AM
---
Good point TomR. I never thought of it that way.
Posted by: BobF at December 4, 2009 03:46 PM
---
So how did they get in. Not just anybody can walk up to the white house and get in. They were not on any list of guests nor did they even have an invitation. Yet somebody vouched for them and they got in. Hard to believe that security is so lax, now, that a couple off the street can walk right in. Another big question in this opaque administration.
Posted by: Mark at December 4, 2009 06:54 PM
---
Robert Gibbs... doesn't he play Peter Griffin on Family Guy?
Posted by: Anonymous at December 4, 2009 11:09 PM
---