« WH Press Secretary Robert Gibbs and His Condescending Attitude To A Reporter | Main | Huckabee on Palin:"She has a very different political direction than I do" ~ NO Kidding, Sarah Rocks! »
December 04, 2009
West Point Cadets Were Asked To Respond "enthusiastically" To Obama Speech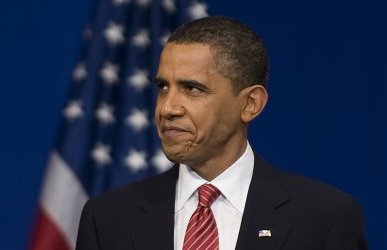 Never before has a speech by President Barack Obama felt as false as his Tuesday address announcing America's new strategy for Afghanistan. It seemed like a campaign speech combined with Bush rhetoric — and left both dreamers and realists feeling distraught.
One can hardly blame the West Point leadership. The academy commanders did their best to ensure that Commander-in-Chief Barack Obama's speech would be well-received.
Just minutes before the president took the stage inside Eisenhower Hall, the gathered cadets were asked to respond "enthusiastically" to the speech. But it didn't help: The soldiers' reception was cool.
One didn't have to be a cadet on Tuesday to feel a bit of nausea upon hearing Obama's speech. It was the least truthful address that he has ever held. He spoke of responsibility, but almost every sentence smelled of party tactics. He demanded sacrifice, but he was unable to say what it was for exactly.
An additional 30,000 US soldiers are to march into Afghanistan — and then they will march right back out again. America is going to war — and from there it will continue ahead to peace. It was the speech of a Nobel War Prize laureate.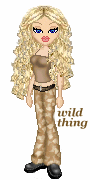 Wild Thing's comment.......
From a friend that has been to West Point:
Chrissie, In my four years at West Point, we were NEVER coached on how to applaud. Reagan, Bush 41, Powell, Dan Quayle, Stormin Norman - no coaching. How degrading to have your schedule interrupted, have to wait for hours for the Messiah to show up, and then have an OFFICER coach you on how to applaud. Morale must be getting low. And that is due to Obama and his R.O.E.s and his lack of caring about our guys."
President Bush speaks at West Point....what a difference!!
Posted by Wild Thing at December 4, 2009 03:47 AM
---
Comments
Well, he's a brat. We have to tell our kids in uniform to be nice or he might throw a temper tantrum. I wish he would so everyone could see him for who he really is. Nothing but a spoiled bully. He's not fit to be CIC.
Posted by: Lynn at December 4, 2009 08:10 AM
---
Wow, what a great speech, sorta off the cuff, no prompter, friendly when needed, passionate when needed and overall to the point and inspiring at the same time. Bush always exuded, Leadership, compassion, and a confidence in our Armed Forces that exemplifies what a Commander-in-Chief should be.
Posted by: Mark at December 4, 2009 09:16 AM
---
This reminds me of early in the Clinton presidency when he visited an aircraft carrier and the Navy folks snickered as he wore a flight jacket. The directive came down to all of us not to snicker or make fun of the President if he visits our base.
I just noticed in his speech. Where is his teleprompter? It looks like he only has some notes.
Posted by: BobF at December 4, 2009 10:00 AM
---
Seems obama wants teleprompters for his audience telling them to respond enthusistically to him.
obama doesn't like Christian symbols at his events(covered statues and crucifixs at Georgetown) and he also doesn't like the military except for photo ops.
Posted by: TomR at December 4, 2009 11:31 AM
---
What??? You mean to tell me that each one of those cadets didn't have their own teleprompter.
Tom, that's what I immediately thought.
West Point teaches leaders to think on their feet and be self reliant under stress.
Obama is the foreigner in our country and needs his minders.
Minder:
1. (noun) minder
someone (usually in totalitarian countries) who is assigned to watch over foreign visitors
Synonyms: baby minder, babyminder
2. (noun) babyminder, baby minder, minder
a person who looks after babies (usually in the person's own home) while the babys' parents are working
Posted by: Jack at December 4, 2009 01:33 PM
---
Clarification: I mean Bush only has some notes, not a teleprompter. When Bush addressed the troops, he spoke from the heart, not from the writings of his speechwriters.
Posted by: BobF at December 4, 2009 03:45 PM
---
Thanks everyohe, I agree sooooo much.
BobF, your so right, and what a HUGE
difference.
Posted by: Wild Thing at December 4, 2009 11:44 PM
---