« Obama's EPA Already Accused Of Scientific Abuse and Misconduct To Help Pass Cap and Tax | Main | Anti-Gun Bill White Announces Bid for Governor of Texas »
December 09, 2009
Was Democrats' Health Care Strategy Written In Federal Prison?
HCAN organizer explains how to block opposing views
A professional HCAN organizer instructs his followers to suppress dissent at Rep. Jan. Schakowsky's health care town hall meeting on August 31, 2009 in Skokie
Was Democrats' Health Care Strategy Written In Federal Prison?
by Joel B. Pollak

On August 31, I headed to the health care town hall meeting of my congressional representative, Jan Schakowsky (D-IL). I suspected that she planned to stack the meeting with paid organizers, after she vowed on Real Time with Bill Maher to bring "millions" of people into the streets to support the so-called "public option." So I brought a video camera.

A friend and I took turns filming protesters on both sides of the issue. We caught an organizer from the group Health Care for America Now (HCAN) instructing followers to block dissenting views: "So if they stand up and start asking questions, and you're in that area, simply stand up, and start chanting… 'Health care now! Health care now!'"

My experience at Rep. Schakowsky's town hall meeting that night convinced me to challenge her in the 2010 election. I had already stood up to Rep. Barney Frank at Harvard University, when I asked him about his role in the financial crisis. I could not simply watch thugs drown out the people of my own community back home, and do nothing.
The HCAN video became a YouTube sensation, the "smoking gun" in the controversy over which side of the debate was "Astroturfing"—i.e. creating a false image of grass roots support. I have since discovered that the video contains clues about how the entire nationwide health care campaign was planned and executed by congressional Democrats and the White House.
It turns out that the organizer in the video is John Gaudette, the Illinois director of HCAN. Gaudette also works for a left-wing group linked to ACORN called Citizen Action/Illinois. Rep. Schakowsky sits on the Policy Council of the group, which suggests that she may have known about or even coordinated the suppression of her own constituents' views by HCAN.
The plot thickens.
Rep. Schakowsky's husband, Robert Creamer, used to be the leader of Citizen Action/Illinois. He also founded its predecessor, Illinois Public Action, in which Ms. Schakowsky served as Program Director. He runs a political consulting firm, the Strategic Consulting Group, which lists ACORN and the SEIU among its clients and which made $541,000 working for disgraced former Illinois governor Rod Blagojevich.
Creamer resigned from Citizen Action/Illinois after the FBI began investigating him for bank fraud and tax evasion at Illinois Public Action. He was convicted in 2006 and sentenced to five months in federal prison in Terre Haute, Indiana, plus eleven months of house arrest.
While in prison—or "forced sabbatical," he called it—Creamer wrote a lengthy political manual, Listen to Your Mother: Stand Up Straight! How Progressives Can Win (Seven Locks Press, 2007).
The book was endorsed by leading Democrats and their allies, including SEIU boss Andy Stern—the most frequent visitor thus far to the Obama White House—and chief Obama strategist David Axelrod, who noted that Creamer's tome "provides a blueprint for future victories."
In the book, Creamer draws lessons from decades of experience on the radical left, including the teachings of arch-radical Saul Alinsky, and several episodes from Rep. Schakowsky's political career. He also lays out a "Progressive Agenda for Structural Change," which includes a ten-point plan for foisting universal health care on the American people in 2009:

•"We must create a national consensus that health care is a right, not a commodity; and that government must guarantee that right."
•"We must create a national consensus that the health care system is in crisis."
•"Our messaging program over the next two years should focus heavily on reducing the credibility of the health insurance industry and focusing on the failure of private health insurance."
•"We need to systematically forge relationships with large sectors of the business/employer community."
•"We need to convince political leaders that they owe their elections, at least in part, to the groundswell of support of [sic] universal health care, and that they face political peril if they fail to deliver on universal health care in 2009."
•"We need not agree in advance on the components of a plan, but we must foster a process that can ultimately yield consensus."
•"Over the next two years, we must design and organize a massive national field program."
•"We must focus especially on the mobilization of the labor movement and the faith community."
•"We must systematically leverage the connections and resources of a massive array of institutions and organizations of all types."
•"To be successful, we must put in place commitments for hundreds of millions of dollars to be used to finance paid communications and mobilization once the battle is joined."
Creamer adds: "To win we must not just generate understanding, but emotion—fear, revulsion, anger, disgust."
Democrats have followed Creamer's plan to the letter. They have claimed our health care system is in crisis despite polls showing the overwhelming majority of Americans are happy with the care they receive. They have—with the help of President Obama—circulated false horror stories about Americans dying for lack of health care and health insurance.
They have targeted the health insurance industry, with Rep. Schakowsky herself promising to "put the private insurance industry out of business," though it is a top employer in Illinois.
Democrats have cut deals with the pharmaceutical industry and the American Medical Association, among others. They have brought in the President himself to tell wavering "Blue Dog" Democrats that their re-election chances depend on passing health care reform. They have bused in SEIU members to town hall meetings, and used rabbis and pastors to back health care reform from the pulpit.
They have used a complex, interconnected web of organizations—including HCAN and Organizing For America, the former Obama campaign arm—to whip up support and silence opposition. And they have benefited from hundreds of millions of dollars in advertising to convince the public to support bills that their representatives have never read themselves.
Creamer wrote his plan in 2006, explicitly proposing that it be carried out in 2009, once a "progressive Democrat is elected President" and once Democrats could count on 60 votes in the Senate. It is curious that Creamer, sitting in prison, could have predicted the details and the timing of President Obama's legislative agenda so precisely.
The likeliest explanation is that Creamer helped design the Democrats' health care strategy. That would explain why President Obama made health care an obsession in 2009, when it was only one among many issues he raised on the campaign trail in 2008. It would explain the role of several overlapping left-wing groups, including Creamer's own Citizen Action/Illinois.
It would explain why HCAN was particularly aggressive at Rep. Schakowsky's own town hall meeting. And Creamer's involvement would also explain his high profile after being released from prison. He worked for the Obama campaign, training volunteers at "Camp Obama." He has continued his work at the Strategic Consulting Group, leading "many of the country's most significant issue campaigns," he claims. He was also at the White House state dinner last month—together with Stern, Axelrod, and other cronies—despite the fact that ex-convicts are usually barred from such events.
Creamer's broader aim, as laid out in his book, is the "democratization of wealth" in America and "progressive control of governments around the world." As he recently wrote on his blog at the Huffington Post: "If we succeed in winning health insurance reform we will have breached the gates of the status quo. We will demonstrate that fundamental change is possible. Into that breach will flow a wave of progressive change."
It is a radical agenda, making use of Rep. Schakowsky's public profile, a network of far-left organizations, and Creamer's old friends in the White House. It began in federal prison, and has unfolded exactly as intended, over the protests of thousands of ordinary Americans across the nation. It will not end with health care. It will continue until Mr. Creamer's Alinskyite dream of radical change is realized—or until voters stand up and put a stop to it in 2010.

Democrat consultant sentenced to prison
Chicago Tribune (IL) - Thursday, April 6, 2006
Author: Michael Higgins and Laurie Cohen, Tribune staff reporters.

Robert Creamer , a top Democratic consultant and the husband of U.S. Rep. Jan Schakowsky (D-Ill.), was sentenced Wednesday to 5 months in prison for using bad checks to prop up his struggling consumer group and for a tax charge.
Creamer, founder and former head of Illinois Public Action, also must serve 11 months of home confinement. But he escaped the longer sentence of 30 to 37 months suggested by federal guidelines.
Creamer, 58, of Evanston, apologized in court for his conduct but maintained that he had merely been overzealous in his support of a good cause.
"I will never again allow my passion for that goal to overwhelm my good judgment or my respect for the law," Creamer said in a short statement after the hearing.
Schakowsky said in her own statement: "More than anything, I am proud of who Bob is. ... He has been a constant crusader."
Creamer pleaded guilty in August to bank fraud and a federal tax charge. But his attorneys argued that he should not serve prison time because he didn't take the money for his personal use, covered the debts later and has led an "extraordinary" life devoted to social activism.
Prosecutors countered that Creamer's arguments sounded more like self-promotion than true remorse. But U.S. District Judge James Moran agreed that Creamer was not like a typical bank-fraud defendant.
"There was no intention to cause a loss," Moran said in court. "Neither the banks nor the government suffered any actual out-of-pocket loss."
Moran said he also considered that the case against Creamer played out slowly after the check-kiting scheme was discovered in 1997, subjecting Creamer to an "emotionally draining experience."
More than 200 people wrote letters of support on Creamer's behalf, including U.S. Sen. Dick Durbin (D-Ill.), Cook County Clerk David Orr, state Sen. Carol Ronen (D-Chicago), Chicago Ald. Joe Moore (49th), former State Sen. Dawn Clark Netsch and former U.S. Environmental Protection Agency administrator Carol Browner.
Political consultant David Axelrod and Rev. Jesse Jackson also wrote letters on his behalf.
Creamer's ties to the Democratic community are so deep that Moran considered recusing himself from the case. The judge, a former Democratic state representative from Evanston, said he had a potential conflict of interest because his son-in-law, political consultant Peter Giangreco, had worked with Creamer and Schakowsky and had sat on the board of one of Creamer's organizations.
However, neither defense attorneys nor prosecutors voiced concerns about Moran's connections to Creamer.
Assistant U.S. Atty. Joseph Ferguson said Wednesday that he was disappointed in the sentence and that prosecutors would consider whether to appeal.
But Ferguson expressed satisfaction that Creamer, despite "having the benefit of that powerful network of individuals, is going to jail."
Creamer admitted in August that as the head of Illinois Public Action, he directed underlings to deposit insufficiently funded checks into various bank accounts, thus allowing the group to temporarily use money that it didn't have.
Prosecutors said Creamer used the tactic in 1993, 1996 and 1997, when the scheme was detected with Creamer owing $1.4 million to Cole Taylor Bank.
The tax charge stemmed from Creamer's failure to make withholding-tax payments. Prosecutors dismissed 28 counts in exchange for the guilty plea.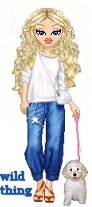 Wild Thing's comment........
Creamer was convicted in 2006 and sentenced to five months in federal prison in Terre Haute, Indiana, plus eleven months of house arrest.
....While in prison—or "forced sabbatical," he called it—Creamer wrote a lengthy political manual, Listen to Your Mother: Stand Up Straight! How Progressives Can Win (Seven Locks Press, 2007).
The book was endorsed by leading Democrats and their allies, including SEIU boss Andy Stern—the most frequent visitor thus far to the Obama White House—and chief Obama strategist David Axelrod, who noted that Creamer's tome "provides a blueprint for future victories."
Mein Kampf was written in prison, too.
Haven't read the book; don't plan to. The author is a convicted felon for writing bad checks and ripping off the non-profit organization he was running. I guess I'm not suprised that "Progressive" Democrats would look to some immoral low-life for their game plan.

http://marathonpundit.blogspot.com/2009/11/ex-con-robert-creamer-husband-of-rep.html
Tuesday, November 24, 2009
Ex-con Robert Creamer, husband of Rep. Jan Schakowsky, guest at tonight's White House state dinner
Robert Creamer, the husband of my congresscritter, Jan Schakowsky (D-IL), attended tonight's White House state dinner for Indian Prime Minister Manmohan Singh. Schakowsky was of course also there, but she is not a convicted felon. Hubby is.
Creamer pleaded guilty to two fraud charges involving his kiting of checks in the 1990s. A onetime goody-goody consumer advocate, Creamer later went on to work for Rod Blagojevich's first gubernatorial campaign. Creamer's guilty plea came in 2005; he served a five month prison sentence.
Two years later, Creamer was a trainer for Camp Obama.
A felon at a state dinner? Can you imagine the screeches from the establishment media if this had happened while George W. Bush was president?

.... Thank you Jim for sending this to me.



.

....Thank you Mark for sending this to me.

Mark
3rd Mar.Div. 1st Battalion 9th Marine Regiment
1/9 Marines aka The Walking Dead
VN 66-67


Posted by Wild Thing at December 9, 2009 03:48 AM
---
Comments
our whole problem we as conservatives are not organized. They have been working on this for over 100 years, and now it is coming to pass at our expense and that of our country.
Us Teapartyers are doing this for the first time. This really surprised the left, they never expected us to do this.
The tactics this dirtbag talks about is nothing new, just annoying. But they work both ways. This will happen as more and more Americans wake up to the fact that we are losing our country to a bunch of Marxists.
Posted by: Mark at December 9, 2009 09:15 AM
---
The PLOT continues to thicken, and we'd better start getting our act TOGETHER before this damn thing fully congeals and solidifies into an almost impregnable block. The TRUE communists would EAT their lunch, and UNQUESTIONALBY cut their asses down forthwith. These scum are just poser liars with a SOLE agenda that insures the money flows down THEIR river..... The corruption is incalculable, and my contempt is TOTAL.
Posted by: pontiff alex at December 9, 2009 10:00 AM
---
Mark, I agree,your so right.

Alex, exactly.
I never saw anything like the Obama machine
in the last election. Horrible people but
my gosh they were organized and really committed
too on every level. Like they were on a mission
and they were ....... to destroy our country.
Posted by: Wild Thing at December 10, 2009 01:02 AM
---