« Obama Seeks Federal Regulation of Nation's Subways | Main | Pearl Harbor Survivor Returns to Site for First Time Since War »
December 07, 2009
The Left's Attack Machine Grinding Away With TV Ads About Awesome Michele Bachmann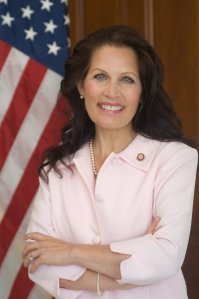 Michele Bachmann at the 934th Airlift Wing Deployment Ceremony
Bachmann has a target on her back
The left's attack machine is already grinding away with TV ads.
by Katherine Kersten
A smear machine fueled by huge sums of cash has fixed its sights on a new Public Enemy No. 1. Her name is U.S. Rep. Michele Bachmann.
Minnesota voters won't be heading to the polls until November 2010, almost a year from now, but this machine is already pouring megabucks into a TV ad campaign attacking Bachmann. In the ad, an actress portraying the congresswoman greets voters with oil oozing from her hands. A frightened baby wails, and constituents glare with disgust at the sticky handprints she leaves on their backs. The message? Bachmann is a shill for Big Oil.
Attack ads such as this are just one weapon in the multifront assault that Bachmann will face in coming months. For insight into what's on the horizon, we can look to Colorado. There, a cabal of Democratic activists, led by high-tech mogul Tim Gill, has masterminded a potent new political strategy that's "redefining liberal politics," according to Time magazine.
It's no surprise that Bachmann finds herself in the left's cross hairs. She is everything its zealots most despise: a woman who flaunts feminist orthodoxy and dares to advocate limited government, free markets and traditional marriage.
The Colorado model is fueled by unprecedented piles of money, contributed by a clubby group of multimillionaires. It uses left-wing nonprofit organizations, rather than traditional Democratic Party channels, to get its message to voters. Its scorched-earth tactics range from smear ads that twist the facts to trumped-up charges of ethical violations.
Using this strategy, left-wing activists have transformed Colorado from Red to deep Blue since 2004. Democrats have announced plans to export their model to other states, and Rob Stein of the George Soros-funded Democracy Alliance has put Minnesota at the top of the list.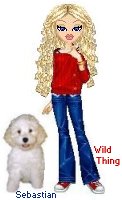 Wild Thing's comment........
Liberals don't allow for those with Christian Traditional Family Values.
This is one of the reaons why we need to stay active. The RINO RNC withheld funds from Bachmann in her last election. Michele had to depend on individual contributions, just like with Hoffman. She begged the RNC to help her, but they wrote her off as a "lost cause."Wealthy PACs and lefty moguls will do anything to stop Conservatives all over the country. If we don't fight back.
Posted by Wild Thing at December 7, 2009 05:45 AM
---
Comments
That same exact ad is running now against Congressman Roy Blunt in Missouri as he plans to run for the Senate next year.
Posted by: BobF at December 7, 2009 08:06 AM
---
Michelle Bachann is one that I could support for President 2012.
Here is a cute clip of Sarah Palin and Michelle Bachmann. WANNA SEE SOME LIBERAL HEADS EXPLODE ? Visit and enjoy.
Posted by: Bob A at December 7, 2009 08:48 AM
---
We can't depend on the RNC for anything but another progressive, it's up to the grass roots to get her elected, I'm all for a Michele Bachmann - Sarah Palin ticket in 2012. Let the RNC and GOP get their candidates from the Kremlin or the General Assembly on the East River, I prefer Americans!!!
Posted by: Jack at December 7, 2009 09:49 AM
---
Sarah and Michele in 2012? Hmmmmm! The US Secret Service agents would not mind!
BTO - Bachman Turner Overdrive 1972 & 2012?
Posted by: darthcrUSAderworldtour07 at December 7, 2009 11:14 AM
---
I could easily go with this dynamic duo in 2012. My guess is that their first big hurdle would be the RNC.
Posted by: TomR at December 7, 2009 01:33 PM
---
Michele Bachmann is one of those rare politicians that tells it like it is, and can do it very tactfully. I too wish she would run for President. By the way WT, I like the pic of Sebastian that pops up on the address bar.
Posted by: Jim at December 7, 2009 01:36 PM
---
The lefts vilification of "Big-Oil" is the result of this. How dare she want American to be Energy independent. Obviously the democrats don't. This ad is easy to refute. It is mere name calling. For sure Michelle Bachmann is all for drilling, but with Sheik Hussein obama drilling is too close to actually solving the problem. That would mean too much freedom for the average citizen.
2010 should be an interesting year. Rep. Bachmann running for re-election and cap and trade or the EPA taxes on Energy is said to be even worse.
Posted by: Mark at December 7, 2009 02:29 PM
---
BobF., thanks for telling about that.
They are out after any conservative.

Thank you everyone so much.
Posted by: Wild Thing at December 7, 2009 11:45 PM
---