« Feds Take Charge Of Your Doctor, Deplete Your Hospital | Main | Toby Keith Stands By War Before Nobel Performance »
December 19, 2009
Senator Kit Bond (R.- MO.) Gives His Rendition of "Twas the Night Before Christmas"
>br>
As Senate lawmakers gear up for what might be a rough holiday spent laboring over healthcare reform in the Capitol, Sen. Kit Bond (D-Mo.) is trying to inject that ongoing debate with some holiday satire.

"With the Senate having gone to the dogs, I thought it was appropriate that I share with my two doggy friends a little ode to Christmas," the Republican lawmaker announced before launching into a version of "Twas the Night Before Christmas," clearly re-written to reflect this year's healthcare debate.
An excerpt:
"Now Schumer, now Sanders, now Durbin and HarkinOn Landrieu, on Nelson, on Bayh and LincolnTo the well of the Senate, to the top of the wallVote away! Vote Away! Vote Away all!
As spending before the wild deficits flyRoll over all obstacles, mount to the skySo up to the house-top, the debt it flewWith a sleigh full of goodies, cap-and-trade too!"

Senator Bond sits down with his dog, Tiger, and Shana Marchio's (his Communications Director) dog, Pooley, and gives his rendition of 'Twas the Night Before Christmas by Clement Clarke Moore.
While serving in the United States Senate, Bond has built a reputation as a statesman who advocates for a strong U.S. military, improved care for our nation's veterans and men and women in uniform, an expert in Southeast Asia, and a reformer of our nation's intelligence community.
Bond serves as the Vice Chairman on the Senate Select Intelligence Committee, where he is working to give the Intelligence Community the tools to detect and disrupt planned terrorist attacks on America.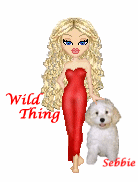 Wild Thing's comment.......
LOL this is great.

Posted by Wild Thing at December 19, 2009 02:48 AM
---
Comments
Kit has served our state and our country well over the years….unfortunately he has chosen not to seek another term.
Posted by: James M at December 19, 2009 06:53 AM
---
That was good! At least someone has a brain in his head. How clever to rework the poem. Thanks for sharing!
Posted by: Lynn at December 19, 2009 07:41 AM
---
Thank you for sharing Chrissie.
Posted by: Jack at December 19, 2009 11:26 AM
---
Posted by: Mark at December 19, 2009 05:41 PM
---
Thank you everyone, I liked it too. Thank you
for watching it too.
Posted by: Wild Thing at December 19, 2009 11:41 PM
---