« Anti-American Obama Hit New LOW, He Gets A Minus 16 in Rasmussen Poll | Main | "Obama, stop lying to the American people!" »
December 13, 2009
Saudi Arabia Calls To Boycott Swiss Over Minaret Ban

Saudi Arabia calls to boycott Swiss over minaret ban
A number of religious figures in Saudi Arabia called to boycott Switzerland and withdraw all Muslim deposits from bank accounts in the country in protest against the Swiss referendum that banned building new minarets.
The UAE-based newspaper al-Bayan reported that religious moderator Khaled al-Shamrani called for afar-reaching boycott on all good and products originating in Switzerland. He also called upon Muslims to avoid traveling to the country.Religious figure Ahmed al-Hassan called wealthy Muslims to withdraw their deposits from Swiss banks.
* New (informal) statistics regarding the Swiss ban showing overwhelming support for restricted Islamization in Europe:
* France: 49,000 readers at Le Figaro, by a 73-27 percent margin, would vote to ban new minarets in their country. 24,000 readers at L'Express agreed by an 86-12 percent margin, with 2 percent undecided. A leading columnist, Ivan Rioufol of Le Figaro, wrote an article titled "Homage to the Resistance of the Swiss People." President Nicolas Sarkozy was quoted as saying that "the people, in Switzerland as in France, don't want their country to change, that it be denatured. They want to keep their identity."

* Germany: 29.000 readers at Der Spiegel voted 76-21 percent, with 2 percent undecided, to ban minarets in Germany. 17,000 readers of Die Welt voted 82-16 in favor of "Yes, I feel cramped by minarets" over "No, freedom of religion is constrained."

* Spain: 14,000 readers of 20 Minutos voted 93-6 percent in favor of the statement "Good, we must curb Islamization's growing presence" and against "Bad, it is an obstacle to the integration of immigrants." 35,000 readers of El Mondo replied 80-20 percent that they support a Swiss-like banning of minarets.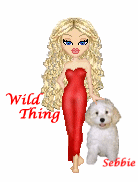 Wild Thing's comment........
Christian churchs are NOT allowed in Saudi Arabia.
Switzerland did the right thing and God bless those that voted against the Minarets.
Posted by Wild Thing at December 13, 2009 01:45 AM
---
Comments
If we don't wake up there will be plenty of opportunity under Osama Obama to build minarets here.
Posted by: Bob A at December 13, 2009 10:52 AM
---
I can't wait until the muslims in America want to broadcast their call to prayers every day. It is good to see that a lot of Europeans are beginning a backlash against the open immigration of muslims. All Western nations should turn off the immigration spigot immediately.
Posted by: TomR at December 13, 2009 11:24 AM
---
Trouble is muslems multiply like rats. You start with two and in a year the whole basement is full. Then when you go to the basement you can't help but step on a few...Crrrruuunnch...Ooops just lost Achmed and Abdul.
But really we got to get serious about protecting our country. But unfortunately that won't come for awhile.
Posted by: Mark at December 13, 2009 06:00 PM
---
Hey, Saudis, want some cheese with your whine?
Posted by: Anonymous at December 13, 2009 07:10 PM
---
We have to keep getting the word out
about the agenda of Islam for America.
It is even hard then telling them about
Obama, to many really don't want to listen
to the truth.
Posted by: Wild Thing at December 14, 2009 12:14 AM
---