« Bastogne To Mark 65 Years | Main | There Are Two Petitions To Free Our Navy SEALs »
December 12, 2009
Sarah Palin Makes Surprise Appearance on 'Tonight Show'

Sarah Palin on The Tonight Show w/Conan O'Brien & William Shatner
12/11/09

Sarah Palin made a surprise appearance on "The Tonight Show with Conan O'Brien" on Friday — and turned the tables on actor William Shatner.
In recent appearances on the late-night television show, Shatner has adopted a serious pose and recited some of Palin's less serious observations.
He was brought out again Friday to read passages from Palin's blockbuster "Going Rogue." The carefully selected passages included ones about rapper Kid Rock and stalking sheep.
Afterward, it was Palin's turn to read from Shatner's autobiography, "Up Till Now." The former Alaska governor's selections included one in which Shatner talks about visiting an African elephant "in my underwear."
After the readings, there appeared to be no hard feelings. The two left the stage arm-in-arm.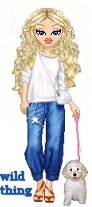 Wild Thing's comment..........

Sarah on NBC network-— OPPOSITE Letterman!! LOL Love it!
Sarah is unstoppable now that she's calling her own shots. Sarah got absolutely HUGE applause from Conan O'Brien's audience. That was a really funny segment with William Shatner, and Sarah did a fantastic job... she's a natural!
Posted by Wild Thing at December 12, 2009 04:55 AM
---
Comments
If it had been announced beforehand she would be on Conana, Letterman would have had "0" viewers.
Posted by: BobF at December 12, 2009 10:02 AM
---
The lady is doing all the right things, to put herslf in a position to make a serious run at the Presidency, in 2012.
BobF is right in his statement about Conan vs. Letterman. The fact that it was not, makes the audience reaction to her all the more genuine.
In watching this, a couple of times, I have to say that Shatner was in on it from the get go. That being said, I continue to be impressed by the way Sarah, can take over a room, as soon as she appears.
If the Republican Party Leadership does not start recognizing her, and the power she holds, they are making a serious and maybe fatal mistake. She is what the Country needs at this time!
The more that she puts herself out there in venues like this, the more popular she becomes.
GO SARAH!!!!!

Posted by: SEAN at December 12, 2009 11:11 AM
---
I loved this! I loved the body lanuage she mastered when she sat down on the chair and only looked at Dave (for cues, timing, etc. because the audience will follow her eyes - no one really looking at Shatner who up 'till that moment was probably sucking the life out of the room). Anyway, she was a joy to watch; and that one band member thought so too! :)
Posted by: jan at December 12, 2009 12:52 PM
---
Sara is great. She was here in Sandpoint Thursday for a book signing. Autographed over a 1,000 books, pretty good for a town of 7,000. Sara and Michelle would make a good team.
Posted by: Dave 18zulu at December 12, 2009 01:52 PM
---
I hadn't seen this before Sarah did a great job and Bill seemed shocked by the appearance of this great lady and make no mistake she is that.
Posted by: Ron Russell at December 12, 2009 06:49 PM
---
Did you notice the greeting she got, that was almost a standing ovation, on a liberal network. She is going to do great on her own, especially on her own, without that old millstone around her neck, McCain.
Posted by: Mark at December 12, 2009 07:12 PM
---
Sarah has my support. There are NO OTHER true, blue Reagan Republicans out there, but Sarah.
Yes, the GOP better get off its tired old, looser ass and support this woman or they will lose a lot more voters than just me.
Posted by: Billy Ray at December 13, 2009 12:58 AM
---
I agree, I loved the response she got from
the audience. That kind of thing speaks
volumes.
Posted by: Wild Thing at December 13, 2009 01:07 AM
---
Did you notice there was almost 30 seconds of applause when she appeared on stage? Did you notice there was almost 30 seconds of applause when she exited the stage?
She was the only reason I voted last election. Whenever she decides to run she will have my vote again.
Posted by: Texas Barb at December 13, 2009 05:36 PM
---