« WWII, Korea and Vietnam Vet & Medal of Honor Recipient, Army Col. Van T. Barfoot, Fights Homeowners Group Over US Flagpole | Main | Take back Al Gore's Oscar He Got For His Fiilm of LIES "An Inconvenient Truth." »
December 05, 2009
'Overexposed' Obama Begins To Duck The WH Press Corps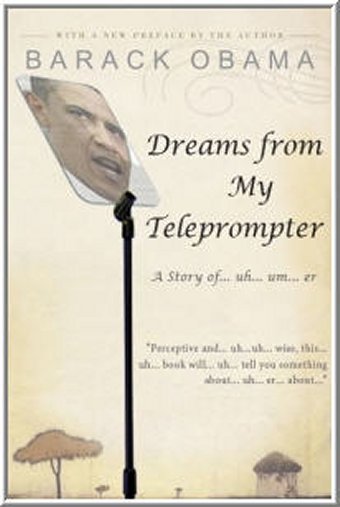 'Overexposed' Obama begins to duck the WH press corps

After months of what some critics called overexposure, Obama has of late avoided questions from the White House press corps at large, closing the Oval Office to traditionally informal question-and-answer sessions with reporters and pulling back from the fast pace of news conferences he established when taking office.
Obama, whose job-approval ratings have been on a steady slide, hasn't held a formal news conference in 19 weeks, since July 22. That one ended badly, when Mr. Obama waded into a racial controversy by saying a white police officer "acted stupidly" when he arrested a black Harvard professor.
"It can't be a total coincidence that the last time he faced the press corps, we ended with beers in the Rose Garden with Henry Louis Gates and James Crowley, when the focus was supposed to be health care," said Julie Mason, a White House reporter for the Washington Examiner who also covered the Bush administration for the Houston Chronicle.
"It does seem like they are responding to the overexposure argument and trying to exert more control over his appearances," she said.
Veteran White House reporters have been grumbling about the lack of access to the president, who as a candidate vowed an unprecedented level of transparency.
On his recent trip to Asia, Mr. Obama took few questions - and none during a session with Chinese President Hu Jintao that the White House dubbed "joint press statements."
Mr. Obama has taken to limiting questions during press conferences with foreign leaders to one question each fromU.S. reporters and foreign correspondents, as he did last week when Indian Prime Minister Manmohan Singh was in Washington. He did the same "one-and-one" with the Japanese prime minister and the South Korean president while in Asia.
In a more unusual move, the president has altered the practice of allowing reporters into the Oval Office for what is called a "pool spray" - a few informal questions after a presidential meeting, often with a foreign leader. Mr. Obama's meeting Monday with Australian Prime Minister Kevin Rudd was closed to the press, even photographers, the White House said.
"It's surprising and quite unusual that President Obama meets with an allied leader like the prime minister of Australia and there's no photo op at the beginning or end of the session," said Mark Knoller, a longtime White House reporter for CBS Radio.
"I get the strong impression this president just doesn't relish the spontaneous question," Miss Mason said.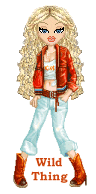 Wild Thing's comment.......
As far as I know Obama has never allowed uncanned Q&A with the press. Every time I have ever seen him, he is reading answers to canned questions from a teleprompter. The few times I have ever watched stray from a script he becomes a blithering idiot. At some point, one these press weenies will start telling the truth concerning Obama's lack of basic communication and logic skills.

....Thank you Darth for sending this to me.


Darth
U.S. Airforce
C-5 loadmaster
84-97


Posted by Wild Thing at December 5, 2009 06:40 AM
---
Comments
Exactly Wild Thing. obama is no good at speaking off the cuff. His world is a world of lies and deceptions and he needs Mr and Mrs Teleprompter there to help him remember the lies of the day.
It may not be too long, I hope, before the press tires of him and goes on the attack. Once in that mode the press can become unrelenting and they will sure have a lot of material to work with.
Posted by: TomR at December 5, 2009 12:16 PM
---
Tom, wouldn't that be sooooo GREAT.
I am hoping that happens and soon.
Posted by: Wild Thing at December 6, 2009 12:07 AM
---