« The Simple Truths of Service: Johnny the Bagger | Main | "Don't Cry For Me, America" ~ History Repeating Before Our Eyes »
December 27, 2009
Obama's Jew Hating Anti-semitic Czar Hannah Rosenthal Targets Israel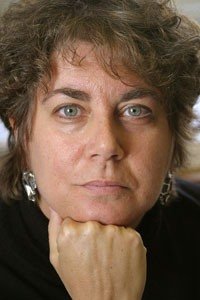 Anti-Semitism czar's first target is Israel
Obama envoy hails group accused of working against Jewish state
By Aaron Klein
JERUSALEM
In her first major interview since becoming President Obama's newly appointed anti-Semitism czar last month, Hannah Rosenthal yesterday blasted the Israeli government for its criticism of a lobby group accused of anti-Israel activity.
Rosenthal characterized as "most unfortunate" a decision by Michael Oren, Israel's ambassador to the United States, to not attend the annual dinner in September of J Street, a lobby group that is mostly led by left-leaning Israelis and that receives funds from Arab and Muslim Americans.
In an interview yesterday from Jerusalem with Israel's Haaretz newspaper, Rosenthal said Oren "would have learned a lot" if he had participated in J Street's conference.
Rosenthal was in Israel as the Obama administration's envoy to the Foreign Ministry's Global Forum for Combating Anti-Semitism.
"I came away realizing what a generational divide there is and I don't know how it is in Israel. Young people want to be part of the discussion, they feel they have fresh ideas and they feel that we have to end the stalemate," she said, speaking of the J Street dinner.
Rosenthal stated it was important that new and different voices need be heard regarding Israel in the American Jewish community.
"It is not 1939," she said. "We have the state of Israel. We have laws in countries that are holding people accountable."
Regarding a recent U.N. report accusing Israel of war crimes during the Jewish state's defensive war in Gaza last year, Rosenthal told Haaretz, "it is not anti-Semitic to look at a certain policy of Israel and say – I disagree with it. Half of the population in Israel isn't anti-Semitic by not agreeing with policies."
That U.N. report has been blasted as one-sided and as relying largely on Hamas information and Palestinian witnesses.
Continued Rosenthal: "I do believe that some of the criticism against Israel is anti-Semitism but not all of it is. And I think that healthy democracies – and Israel is one – ha[ve] to do self reflection and the world looks at the light unto the nations and says I agree to this policy or I don't agree – that is not anti-Semitism."
Rosenthal serves on the board of J Street, which states on its website it seeks to "promote meaningful American leadership to end the Arab-Israeli and Israeli-Palestinian conflicts peacefully and diplomatically."
J Street supports talks with Hamas, a terrorist group whose charter seeks the destruction of Israel. The group opposes sanctions against Iran and is harshly critical of Israeli offensive anti-terror military actions.
Reacting to Rosenthal's remarks yesterday, Jeffrey Goldberg at The Atlantic commented, "the Obama administration official charged with monitoring worldwide anti-Semitism makes her first target... the Israeli ambassador to the United States? I'll be taking bets now on how long Hannah Rosenthal lasts in the job."
The Israeli government, meanwhile, has been distancing itself from J Street. When its ambassador, Oren, refused to attend the annual J Street dinner, Israeli embassy spokesman Yoni Peled told the Jerusalem Post his government has some "concern over certain [J Street] policies that could impair Israel's interests."
Rosenthal was anti-war activist
WND recently reported Rosenthal was a 1960s anti-war activist and community organizer whose husband worked with the founder of a socialist party, of which, according to documentary evidence, Obama was a member.
Hannah Rosenthal, a former Health Department regional director under the Clinton administration, started her position last month as the State Department's special envoy to monitor and combat anti-Semitism. She previously headed the Jewish Council for Public Affairs, an umbrella U.S. Jewish organization.
Rosenthal was a community organizer who became involved in the anti-war and civil-rights movements in the 1960's.
.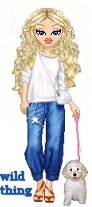 Wild Thing's comment.......
There is a cancer within our government and it's growing larger, everyday!
Wake Up America!
The appointment of Hannah Rosenthal is more proof of how our Obama is trying to push ahead an anti-Israel agenda.
Check this out as well.........

What is as intersting as this , is the US Consulate convoy of five diplomatic vehicles in Israel which tried to run down an Israeli check point guard after refusing to roll down their windows or identify themselves.
Apparently there was/were (a) Palestinian(s) being smuggled by the Americans under diplomatic immunity.
More Oba-Hussein Chicago style THUGGERY now in Israel, where our Marxist-Islamist misuses diplomatic immunity to move Palstinian terrorists while training their Special ("police") Forces using an American General to fight and kill Israelis, whom as a Moslem, he detests and wishes ill.

US Consulate car tried to run over checkpoint guard
Israel: U.S. Consulate Car Tried to Run Over Checkpoint Guard
An American diplomatic vehicle allegedly tried to run over an Israeli security guard at a border checkpoint in Israel last month, setting off a diplomatic scuffle that is straining relations between the two nations, the Jerusalem Post reported.
In an episode that was reportedly caught on tape, a five-car U.S. convoy was stopped at the Gilboa border crossing in the northern West Bank on Nov. 13 but refused to identify themselves or open any windows or doors for inspection by Israeli security.
What followed, according to the Post, was recorded in an official report that has kicked up a diplomatic dust storm in Israel.
Drivers in the American convoy blocked the crossing, the report says, tried running over a Defense Ministry security guard and made indecent gestures at female guards, the Jerusalem Post reported.
The incident led to a testy meeting five days later, when U.S. and Israeli officials met in Jerusalem to discuss the case and at least one other involving a Palestinian woman who was found in a U.S. diplomatic car without appropriate documentation.
The U.S. response, the Post noted, further angered Israeli officials: the chief regional security officer reportedly told his Israeli counterparts that "simple guards" had no authority to inspect senior diplomats.

....Thank you Mark for sending this to me.


Mark
3rd Mar.Div. 1st Battalion 9th Marine Regiment
1/9 Marines aka The Walking Dead
VN 66-67


Posted by Wild Thing at December 27, 2009 02:47 AM
---
Comments
Like pastor Dr. Charles Stanley said during his Christmastime church service on TBN last night,
when the Lord comes back to earth with his legions of angels, their will be basically... hell to pay! What side are we on?
www.intouch.org
Answer: I'll side with Charles and the true CHILDREN OF GOD in ISRAEL!
Posted by: darthcrUSAderworldtour07 at December 27, 2009 09:46 AM
---
Rosenthal obviously cannot distinguish between a country trying to defend itself, against those who wish to destroy it, and war crimes.
Why am I not surprised.
Posted by: Sean at December 27, 2009 11:13 AM
---
Darth, awesome, and I have always liked and
respected Dr. Charles Stanley. Thank you
Darth.
Posted by: Wild Thing at December 27, 2009 05:18 PM
---
Sean, well said and that is so true too.
Posted by: Wild Thing at December 27, 2009 05:20 PM
---