« Palin Pokes Fun At Herself At Journalists' Dinner | Main | Britain's Lord Monckton : Global Warming Big Scientific Fad »
December 08, 2009
Obama Economist CZAR Larry Summers Went Thug Tactics on Conservative Professor
A scan of YouTube clips found West introducing Obama at the fundraiser while stating the "American empire is in such a deep crisis" and slamming the "racist criminal justice system" and "disgraceful schools in our city."
White House economist: 'F--- up' conservative prof
'I was astounded that the president of Harvard would stoop to such tactics'
By Aaron Klein
According to a university colleague, former president of Harvard and current White House economist Larry Summers once asked for help to "f--- up" one of the school's conservative professors.
Summers' colleague, Cornel West, is a radical race relations instructor who is now a professor at Princeton after departing Harvard in the wake of a dispute with Summers. Obama named West, whom he has called a personal friend, to the Black Advisory Council of his presidential campaign. West was a key point man between Obama's campaign and the black community.

In his recently released memoirs, "Brother West: Living and Loving Out Loud," West claims that Summers invited West into his office and asked him to help undermine Harvard government professor Harvey Mansfield, who had professed conservative views.
"Help me f--- him up," Summers reportedly said to West without explaining further.
West writes, "For my part, I was astounded that the President of Harvard would stoop to such tactics."
West further related the details of the alleged encounter in a recent interview with Amy Goodman, host of the far-left Democracy Now Internet television network.
Said West: "And as soon as I walked into the office, [Summers] starts using profanity about Harvey Mansfield. I said, 'No, Harvey Mansfield is conservative, sometimes reactionary, but he's my dear brother.' We had just had debates at Harvard. Twelve hundred people showed up. He was against affirmative action; I was for it. That was fine. Harvey Mansfield and I go off and have a drink after, because we have a respect, but deep, deep philosophical and ideological disagreement. He was using profanity, so I had to defend Harvey Mansfield."
"Wait, so you're saying Lawrence Summers was using profanity?" Goodman asked.
Continued West: "Larry Summers using profanity about, you know, 'help me 'F' so and so up.' No, I don't function like that. Maybe he thought that just as a black man, I like to use profanity. I'm not a puritan. I don't use it myself. I have partners who do."
In response to West's claimed meeting with Summers, Mansfield told WND, "Larry Summers was not out to get me."
"I was not present at the famous interview between him and Cornel West, but in my opinion (Summers) merely used my name in a clumsy attempt to cajole Cornel West into behaving more like a professor, less like a celebrity," said Mansfield.
"Larry Summers was doing many good things at Harvard before his enemies there succeeded in ousting him," Mansfield added.
Neither Summers nor West immediately returned WND e-mail and phone requests for comment.
Mansfield is well-known for his opposition to grade inflation at Harvard, which he has publicly blamed in part on affirmative action. His views led to student protests and a well-attended debate with West.
Mansfield also defended President Bush's use of executive powers and has been criticized by some leading feminists for his views on gender roles. He has made statements that men and women have some different societal roles and wrote a book, "Manliness," in which he bemoaned the loss of the virtue of "manliness" in a "gender neutral" society.
Summers, meanwhile, continues to teach at Harvard but lost his position as president in part after a public feud in which West accused him of racism. Summers serves as director of the White House's National Economic Council.
West served as an adviser on Louis Farrakhan's Million Man March and is a personal friend of Farrakhan. He authored two books on race with Henry Louis Gates Jr., who last summer was at the center of controversy after Obama remarked on the Harvard professor's arrest.
Obama's extremist pal slams racist 'American empire'
It was West who introduced Obama at a 2007 Harlem fundraiser, an event featuring about 1,500 people, which served as Obama's first foray into Harlem since he announced his Democratic presidential candidacy.
West introduced Obama on stage at the fundraiser after first railing against the "racist" criminal justice system of the "American empire."
"He is my brother and my companion and comrade," said West of Obama.

WND found a video (link:) that shows Obama taking the stage just after West's introduction, expressing his gratitude to West, calling him "not only a genius, a public intellectual, a preacher, an oracle ... he's also a loving person."
Obama asked the audience for a round of applause for West.
From a young age, West proclaimed he admired "the sincere black militancy of Malcolm X, the defiant rage of the Black Panther Party … and the livid black [liberation] theology of James Cone."
Cone's theology spawned Rev. Jeremiah Wright, Obama's controversial pastor for 20 years at the Trinity United Church of Christ. West was a strong defender of Wright when the pastor's extreme remarks became national news during last year's campaign season.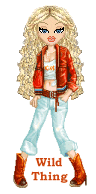 Wild Thing's comment..........

Harvey Mansfield is the ONLY conservative professor at Harvard. He also was the only professor defending Summers when the leftist faculty were demanding Summers' head for daring to suggest that innate differences between men and women might be one reason fewer women succeed in science and math careers. It's appropriate that Mansfield really could care less what Summers, West, or anybody else thinks.
I'm no fan of Summers, but IMO Cornell West introducing Obama, is even more outrageous. Sumners was part of the Clinton administration. The writer of the article, Aaron Kline is always good and another thing he makes sure of his information. So I am really glad Aaron Kline included the videos in his article. So many never do that.

....Thank you Mark for sending this to me.


Mark
3rd Mar.Div. 1st Battalion 9th Marine Regiment
1/9 Marines aka The Walking Dead
VN 66-67


Posted by Wild Thing at December 8, 2009 01:40 AM
---
Comments
There seems to be quite a few of the Obamites that have Harvard educations. And of course we can't forget the uber-intellectual Harvard prof Henry Louis Gates.
Posted by: Jim at December 8, 2009 09:24 AM
---
obama is racist. He does not like Whites. He says so in his autobiography where he states he is ashamed of his White genetics. He also has ties to radical Black groups and individuals.
Michele obama is also racist.
Posted by: TomR at December 8, 2009 10:02 AM
---
Thank you so much Jim and Tom.
And to think this Obama person won any
election in our country, that alone is
scary to see how so many have no real
love for our country.

Posted by: Wild Thing at December 8, 2009 11:31 PM
---