« Charlie Brown Christmas~ Linus tells us "what Christmas is all about" | Main | Ammunition Control by the Obama Administration »
December 24, 2009
Getting Ready For Christmas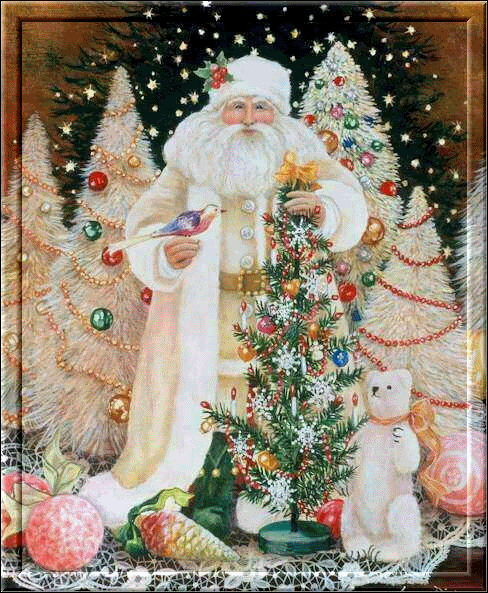 Twas the month before Christmas*
*When all through our land,*
*Not a Christian was praying*
*Nor taking a stand.*
*See the PC Police had taken away,*
*The reason for Christmas - no one could say.*
*The children were told by their schools not to sing,*
*About Shepherds and Wise Men and Angels and things.*
*It might hurt people's feelings, the teachers would say*
* December 25th is just a ' Holiday '.*
*Yet the shoppers were ready with cash, checks and credit*
*Pushing folks down to the floor just to get it!*
*CDs from Madonna, an X BOX, an I-pod*
*Something was changing, something quite odd! *
*Retailers promoted Ramadan and Kwanzaa*
*In hopes to sell books by Franken & Fonda.*
*As Targets were hanging their trees upside down*
* At Lowe's the word Christmas - was no where to be found.*
*At K-Mart and Staples and Penny's and Sears*
*You won't hear the word Christmas; it won't touch your ears.*
*Inclusive, sensitive, Di-ver-si-ty*
*Are words that were used to intimidate me.*
*Now Daschle, Now Darden, Now Sharpton, Wolf Blitzen*
*On Boxer, on Rather, on Kerry, on Clinton !*
*At the top of the Senate, there arose such a clatter*
*To eliminate Jesus, in all public matter.*
*And we spoke not a word, as they took away our faith*
* Forbidden to speak of salvation and grace*
*The true Gift of Christmas was exchanged and discarded*
*The reason for the season, stopped before it started.*
*So as you celebrate 'Winter Break' under your 'Dream Tree'*
*Sipping your Starbucks, listen to me.*
*Choose your words carefully, choose what you say*
*Shout MERRY CHRISTMAS , not Happy Holiday !
.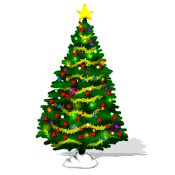 Wild Thing's comment.........
This year I have heard more Merry Christmas said then I have for several years. I have a feeling it is due to having a Muslim jerk in office as he destroys our country. Maybe people are finally waking up to seeing how PC and not speaking up has only given the go-ahead to the likes of Obama and his ilk.

......Thank you RAC for sending this to me.

RAC has a website that is awesome. 336th Assault Helicopter Company

13th Combat Aviation Battalion - 1st Aviation Brigade - Soc Trang, Republic of Vietnam


Posted by Wild Thing at December 24, 2009 04:42 AM
---
Comments
I think a lot more Americans are considering diversity a fad and that it is time for that fad to fade. Get back to basics. NO!, obama. America is not a muslim country. America is a Christian country. Merry Christmas is not an insensitive greeting. It is a tradition of America during the Christmas season.
Posted by: TomR at December 24, 2009 12:47 PM
---
Here's one Vintage 1963:
T'was the night before Christmas
and all the the Corps
Not a sole had liberty,
the troops were all sore.
Yes, every Marine
every Marine in the lot
was lying on a rack of nails
called a Marine Corps Cot.
When out on the Parade Deck
I heard such a clatter,
I sprang from my cot
to see what the hell was the matter.
With bayonet in hand
I moved stealthily to the door
I cautiously waited to see
if there were more.
Yes, it was the CMC himself, General David M. Shoup,
this there was no doubt
he was wearing his poncho
green side out.
He carefully moved from rack to rack
he cautiously inspected each rifle and pack
to a chosen few a 96 chit
but to the majority a ration of s*it
As he pulled away in his gold plated tank
pulled by ten colonels all bucking for rank
I heard him say, and he said with a shout
Merry Christmas Mother- F.....ers you'll never get out.
Posted by: Mark at December 24, 2009 12:59 PM
---
Tom yesssss and Obama really hates
that "America is a Christian country".

Posted by: Wild Thing at December 25, 2009 12:56 AM
---
Mark, thank you so much for that.
GOOD one!!!!
Posted by: Wild Thing at December 25, 2009 12:57 AM
---